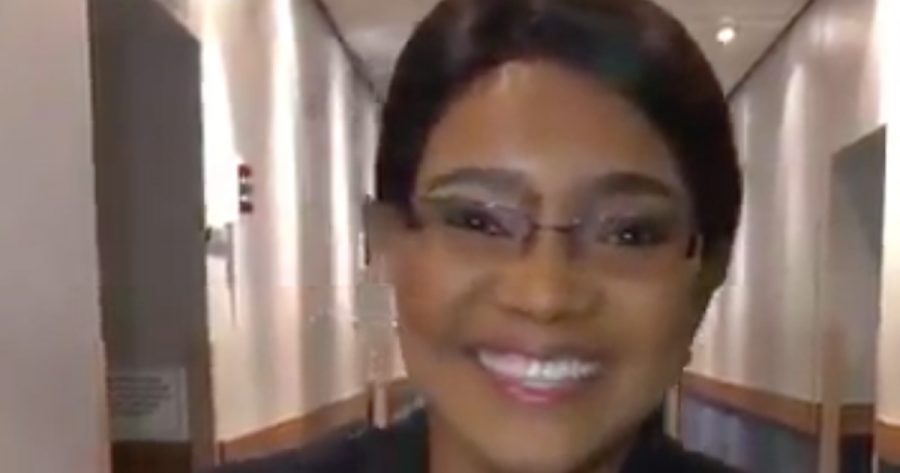 Legendary SABC News Anchor Returns Briefly After Social Media Request
It has been announced on Tuesday afternoon that former SABC 1 news anchor, Noxolo Grootboom, is set to make a return to South African TV screens… albeit briefly. The legendary Grootboom will cover the state funeral of the late Winnie Madikizela Mandela on 14 April 2018. Grootboom delighted her fans when she appeared briefly on […]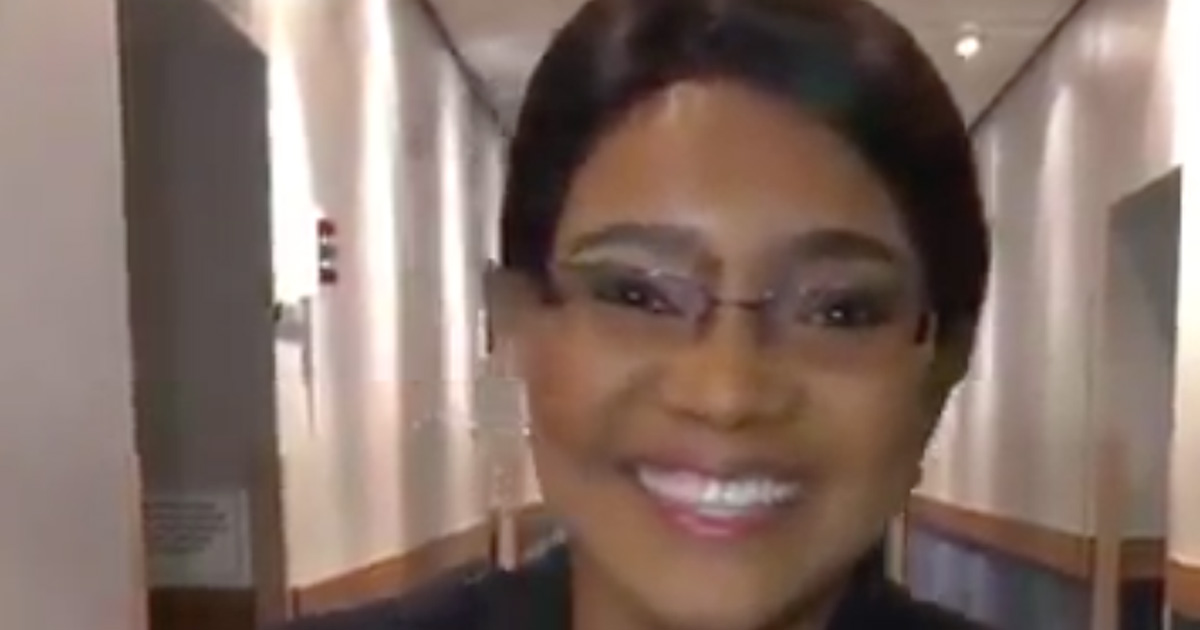 It has been announced on Tuesday afternoon that former SABC 1 news anchor, Noxolo Grootboom, is set to make a return to South African TV screens… albeit briefly.
The legendary Grootboom will cover the state funeral of the late Winnie Madikizela Mandela on 14 April 2018.
Grootboom delighted her fans when she appeared briefly on the screen of SABC1 on Tuesday, during the 13:00 isiXhosa news bulletin.
The anchor confirmed that she will cover Winnie's funeral with a short video clip in which she echoed the famous closing words she used to utter at the end of every broadcast: "ndinithanda nonke emakhaya"… which means "I love you all at home".
The veteran anchor, who was one of the first on the scene of Chris Hani's murder, is no longer in front of the camera but is still working for the SABC behind the scenes as a news editor for the afternoon and evening SABC 1 bulletin.
Fans of Grootboom could not contain their excitement and gratitude that it will be her who is with them during the funeral of 'Mama Winnie'.
As many said, there is nobody better suited for the role – renowned for being a consummate professional and brilliant newscaster who is an institution on her own. A few people had called for Grootboom to be the TV host – including 94.7 Highveld Stereo's Thembekile Mrototo – on what is certain to be an emotionally-charged day for millions around the nation.
Mrototo tweeted on Monday night: "I need Mam'Noxolo Grootboom to come back on air for Mam'Winnie's funeral. That's all I ask."
I need Mam'Noxolo Grootboom to come back on air for Mam'Winnie's funeral. That's all I ask.

— Thembekile (@ThembiMrototo) April 2, 2018
And proving the power of Twitter, his wish was granted. The following afternoon he was beside himself with joy as he reported that he had just got a phone call from 'THE Noxolo Grootboom' confirming that she will present the funeral.
I can't not tell you guys that I just got a phone call from THE Noxolo Grootboom, who greeted me with a "Hello baby". I'm so happy I could weep!!! 😭😭😭😭❤️❤️ Thank you @AbongileDumako.

— Thembekile (@ThembiMrototo) April 3, 2018
For Grootboom there are sure to be echoes of the Chris Hani commemoration that she was called upon to present – when she herself was hurting inside… "and yet you have to be composed and console millions and millions of South Africans…"
The legend is back on air for a while…Catch Mam'Noxolo Grootboom anchoring the 1pm Xhosa news bulletin on SABC 1 today….#Sabcnews pic.twitter.com/VSUGHrzbtv

— Lopang Alamu (@LopangAlamu) April 3, 2018
We've been granted our wish! Mam'Noxolo Grootboom will anchor the SABC's broadcast of Mam'Winnie's funeral on 14 April. pic.twitter.com/wWcKgXvZST

— Thembekile (@ThembiMrototo) April 3, 2018
She finally said it 😁😍 The famous line "Ndini thanda nonke emakhaya" Noxolo Grootboom 😊 *blush* pic.twitter.com/7AW3u44z1a

— Ngubane 🐴 (@Bheka904) April 3, 2018
I'm too young i don't know who noxolo Grootboom is pic.twitter.com/wofLInvApv

— Kgabo Shilabjwe (@kgabo_shilabjwe) April 3, 2018
I can't wait for Sis' Noxolo Grootboom to say "Bhotani mawethu, ndinithanda nonke emakhaya" so that I can find healing from mama Winnie Mandela's passing ❤ pic.twitter.com/xIiirZec0T

— Disco Light (@Modisco99) April 3, 2018
Noxolo Grootboom has taken time out of her news anchor retirement to be with the nation as we deal with Mam Winnie's passing, vat increases, petrol increase and general national emotional instability. A leader. An icon. pic.twitter.com/MY7H1Fef1T

— Sdudla Mafehlefeezy♥ (@lulu_luwela) April 3, 2018
Noxolo Grootboom relives Chris Hani's death