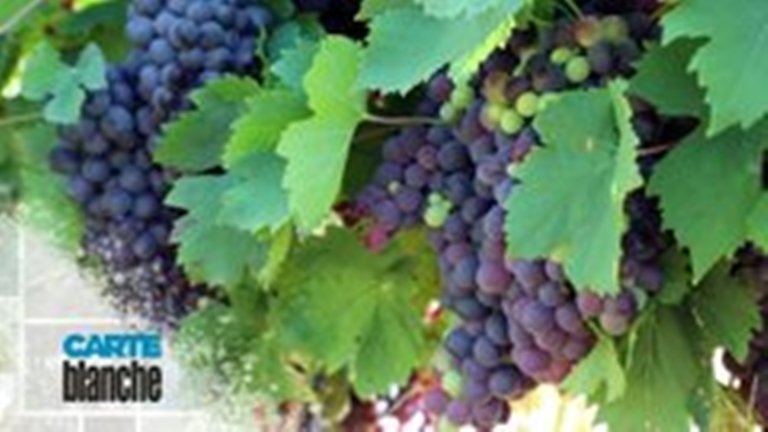 Lockdown Cost Cape Winelands Wine Industry Billions: Carte Blanche Investigates Recovery
This Sunday Carte Blanche investigates how the lockdown is affecting the wine industry in the Cape Winelands, South Africa… and what it will take to recover. With around 600 wineries affected by lockdown, the iconic Cape winelands that earn R49 billion for the country annually are bleeding revenue, jobs and prospects. COVID-19 lockdown regulations saw […]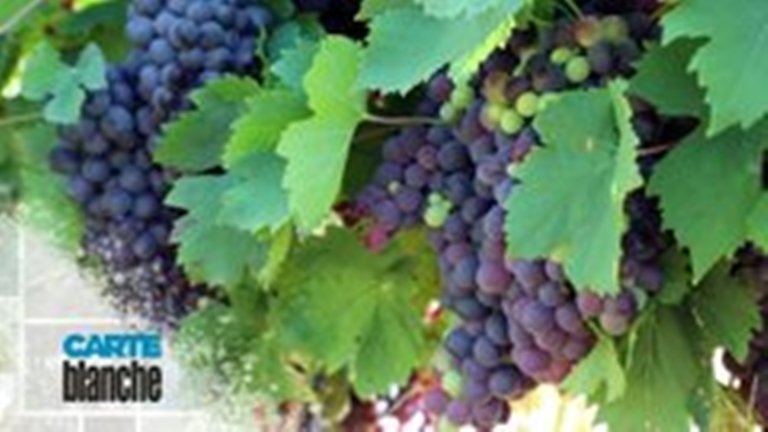 This Sunday Carte Blanche investigates how the lockdown is affecting the wine industry in the Cape Winelands, South Africa… and what it will take to recover.
With around 600 wineries affected by lockdown, the iconic Cape winelands that earn R49 billion for the country annually are bleeding revenue, jobs and prospects.
COVID-19 lockdown regulations saw alcohol sales and exports shut down.
It came after the harvest was in – a bumper harvest nogal – it had been a good year with increased volumes and quality… which had been hugely welcomed and was supposed to be the time to recover heavy capital investments early in the season, and reverse the difficult years of drought in the region.
But despite the ban then being lifted, the damage was already done – with the ban on Wine Exports costing the country's flagship wine industry billions, according to Carte Blanche.
Wine farmers and workers are still faced with the challenge of recouping those losses.
Carte Blanche examines what it will take to recover hope in the industry. (Producer: Liz Fish | Presenter: Claire Mawisa)
You can watch the show on Sunday 17 May in South Africa on DStv Now or stream it overseas in most countries from Tues 19 May if you're abroad.
The earlier ban on #WineExports has cost the country's flagship wine industry billions. Despite the ban having been lifted, #wine farmers and workers are faced with the challenge of recouping those losses. That's #CarteBlanche Sunday 7pm on @MNet. @clairemawisa #day49oflockdown pic.twitter.com/htdrh7zwsZ

— Carte Blanche (@carteblanchetv) May 14, 2020
Watch the show overseas | Watch in SA on DStv Now
This Sunday Carte Blanche also unpacks the search for a possible COVID-19 treatment, plus there's news on the illegal wildlife trade, and treating male infertility…
It's been more than five months since COVID-19 was first identified. More than 4.26 million cases have been reported – more than 291,000 have ended in death. Is medical science any closer to finding answers that might stop the global suffering? While the holy grail remains a vaccine, that is likely to be 18 to 24 months away. So Carte Blanche unpacks the search for a possible COVID-19 treatment – as thousands of scientists collaborate across borders in hundreds of registered clinical studies – and asks whether desperation might be fueling unwarranted optimism and dodgy science.
Presenter John Webb says: "We're going to be waiting at least a year – probably more – for a COVID-19 vaccine. That's a long time to be stuck in the so-called 'new normal', never sure whether you're doing enough to avoid infection. But there is hope that the more than 1,300 trials taking place around the world could deliver a treatment or other intervention that could stop the virus or decrease its alarming death rate."
(Producer & Presenter: John Webb | Research: Laura Byrne)
Watch the show overseas | Watch in SA on DStv Now
W I L D L I F E   I N V E S T I G A T I O N
Every year, thousands of wild animals are exported out of South Africa and traded to zoos, sold as pets or simply disappear abroad, potentially ending up in meat markets. High on the demand list is one of Africa's favourite short-distance sprinters – the cheetah. Marketed as the "cat most like a dog", a King Cheetah can cost up to R1.5 million a pop. Raising a cheetah cub as a pet can lead to its death as its diet is too specialised to easily be accommodated. But that doesn't put off international buyers. Interpol says the illegal wildlife trade is a multi-billion-dollar industry but overlaying, and probably supporting it, is the legal trade. Carte Blanche investigates. (Producer: Sasha Schwendenwein | Presenter: Derek Watts)
Watch the show overseas | Watch in SA on DStv Now
It appears legal and is worth billions of rands. Now an explosive investigation reveals how players in South Africa's #wildlife #conservation industry exploit permits to get wild animals from #sanctuaries into the #ExoticPet trade. Join #CarteBlanche Sunday 7pm @MNet. @DerekWatts pic.twitter.com/d2ZrEbhZiI

— Carte Blanche (@carteblanchetv) May 14, 2020
C R E A T I N G   H O P E
It's something rarely spoken of and one of society's longstanding taboos – men who struggle with infertility. Studies show that in over 40 percent of couples attending fertility clinics in South Africa, male infertility lies at the heart of the problem. Abnormal sperm production as a result of medical conditions that can often be reversed – like obesity or drug use – have led experts to agree that with the right intervention, male infertility can be treated. So why are some men so reluctant to seek help? (Producer: Michael Duffet | Presenter: Claire Mawisa | Research: Sinethemba Nogude)
Watch the show overseas | Watch in SA on DStv Now
If you're in SA – you can watch Carte Blanche on DStv Now on Sunday 15 May.
If you're overseas – you can watch #CarteBlanche from Tuesdays, and thousands of other popular local South African shows & movies by subscribing to Showmax International now. You can try it FREE for 14 days. 
Carte Blanche is on M-Net & M-Net HD [101], May 17 2020 at 19:00 & again on M-Net Plus 1 [901] at 20:00
***
Please note: Carte Blanche is only available to international Showmax subscribers in Andorra, Australia, Austria, Belgium, Denmark, Finland, France, Germany, Greece, Iceland, Indonesia, Ireland, Italy, Liechtenstein, Luxembourg, Malta, Monaco, Netherlands, New Zealand, Norway, Portugal, San Marino, Spain, Sweden, Switzerland, United Kingdom. Not all titles are available in all territories. Showmax brings you the best South African series and movies, from the classics to the latest releases, from complete box sets to kids' favourites.