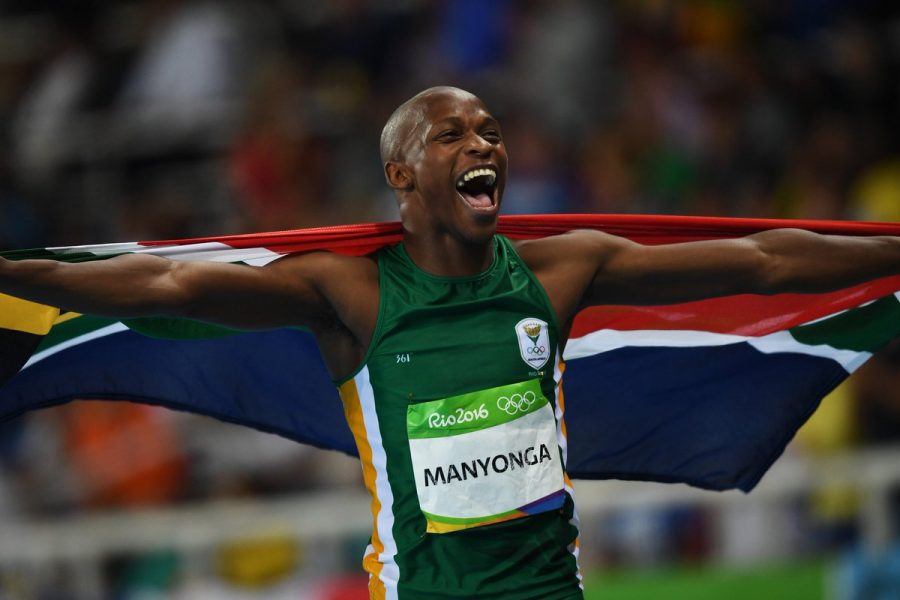 Inspiring Manyonga Overcomes Demons to Leap to SA's 6th Silver
Long-jumper Luvo Manyonga is Team South Africa's man of the moment after winning a memorable Silver medal at the Olympics and inspiring headlines around the world. Manyonga, who battled drug addiction, said: "I've risen from my demons…they've been trying for years to pull me down, but now I made it, hey." In South Africa many were outraged by […]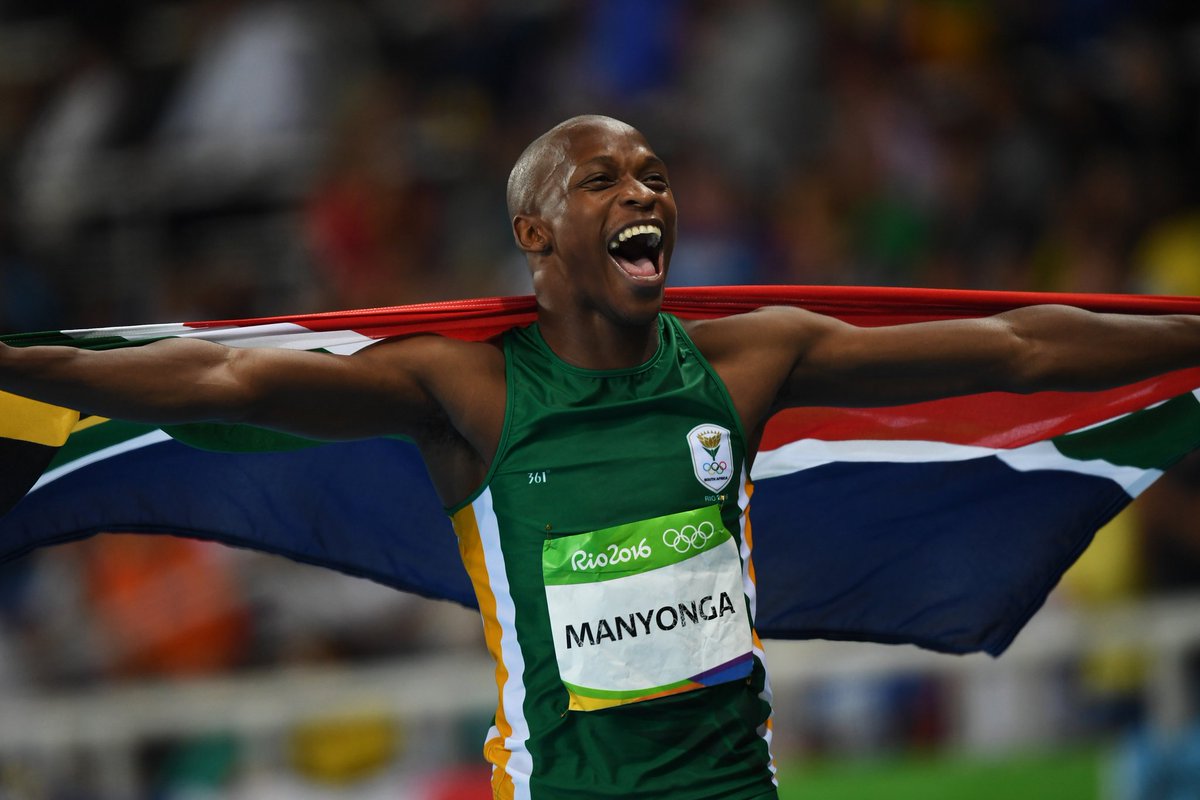 Long-jumper Luvo Manyonga is Team South Africa's man of the moment after winning a memorable Silver medal at the Olympics and inspiring headlines around the world.
Manyonga, who battled drug addiction, said: "I've risen from my demons…they've been trying for years to pull me down, but now I made it, hey."
In South Africa many were outraged by local headlines that left out Manyonga's name, such as The Sowetan's "Ex-drug addict wins SA's sixth Olympic medal in Rio", and by the media's emphasis on his past – but marketing specialist Clive Simpkins countered that "for those angered by media reports on long-jumper Luvo Manyonga's history, don't be. Will be great inspiration & motivational speaking opp."
As fellow athlete Akani Simbine says, Manyonga's achievement last night is "the most inspirational story ever". It's a story that demonstrates the triumph of the human spirit over adversity.
Here's a report from SASCOC, written by MARK ETHERIDGE, with more details…
One tiny centimetre stood between Team South Africa's first gold medal at these 2016 Olympic Games after long jumper Luvo Manyonga leapt to the rainbow nation's fourth silver on Saturday night.
Until now, swimming (three) and rowing (one) have brought silverware to the medals table while sevens rugby served up a bronze.
And for a few yawning minutes Manyonga's sixth and final leap of 8.37 metres seemed to have broken the gold drought.
Almost too scared to watch, Manyonga lay flat on his back gazing up into the Rio night as he dared to dream of gold.
And then it all came down to earth again as American Jeff Henderson turned South Africa's golden hopes into silver with a final jump of his own that saw him launch himself 8.38m into the sandpit and seal the gold.
Manyonga's mission to get here in the first place though is pure gold in itself as, after winning long jump gold at the World Junior Championships in Canada back in 2010, sank into the pits of despair brought on by a rapid addiction to recreational drug tik.
That saw him served with an 18-month ban which put him on the sidelines. There was also further personal heartache as one of the men who believed in him most ardently, Maties athletics coach Mario Smith, was killed in a car crash in mid 2014. It was Smith who took Manyonga under his wings and gave him a place to live and put food on his table.
Manyonga paid credit to two men in particular who have played a part in his remarkable Phoenix-like rise.
'I don't know where he is right now but this one is definitely for you, coach Mario,' he said shortly after his silver effort. 'And Mr Gideon Sam, the SASCOC President, has always stood by me and for this I thank him.
'And I must also thank my mom Joyce and my son Lindokhule (he's five years old)… it's too early in the morning SA time to phone them but they'll be hearing from me very soon.'
Manyonga also thanked the HPC in Pretoria and Tukssport for standing by him and believing in him. 'The demons have been trying to pull me down but look at my face… look at me standing here.
'When I jumped 8.28 in my fourth attempt I wasn't nervous, even though it gave me the lead. I was relaxed, and I just knew the big jump was coming.'
What's next up for Manyonga, the life and soul of every travelling athletics group he joins on international duty. 'That will be Brussels and long term I'm still wanting that world record. It's coming.'
Sports fans back home will be hoping that Mayonga's comeback from the sinkhole to silver will inspire the rest of Team South Africa to strike gold for the first time at these Games.
– See more at: www.sascoc.co.za/2016/08/14/manyonga-is-team-sas-man-of-the-moment-with-a-memorable-silver/
On Twitter…
Luvo Manyonga #RSA is beaming with pride! What a champion and a true inspiration! #Silver #Athletics #Rio2016 pic.twitter.com/TNvIrf0u7D

— Topbilling (@SABC3Topbilling) August 14, 2016
A leap to Silver by South African Luvo Manyonga, who escaped addiction to become Olympian https://t.co/KodOROsMYN pic.twitter.com/jp0NFe0CoV

— Ambassador Gaspard (@patrickgaspard) August 14, 2016
See last tweet for link to the Aug 2014 piece about Luvo Manyonga. His story is the stuff of blockbuster movies. pic.twitter.com/0LRCtlGLz3

— Songezo Zibi (@SongezoZibi) August 14, 2016