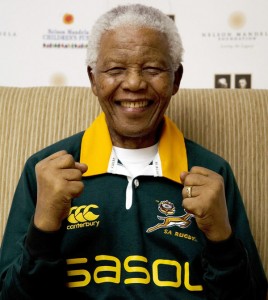 Nelson Mandela is tweeting! (sort of)
South Africa's favourite icon Nelson Mandela has joined global social phenomenon Twitter. Sort of. It's not actually Nelson who'll be tweeting to us folk. It's his foundation. A British online consultant, Richard Millington, had owned the @NelsonMandela account on Twitter, but very graciously handed it over to the Nelson Mandela Centre of Memory last week. […]

South Africa's favourite icon Nelson Mandela has joined global social phenomenon Twitter. Sort of. It's not actually Nelson who'll be tweeting to us folk. It's his foundation.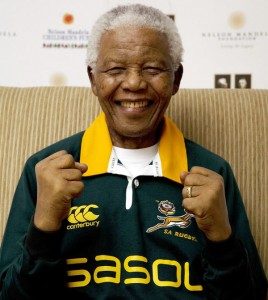 A British online consultant, Richard Millington, had owned the @NelsonMandela account on Twitter, but very graciously handed it over to the Nelson Mandela Centre of Memory last week. The Centre is part of Nelson's foundation.
The Centre's spokesman Sello Hatang said "Mr Millington did not hesitate when we contacted him last week requesting that we take over the page he had created". (Mr Millington tweeted that he'd forgotten he even had it.)
The account now has the Foundation's logo, and is featuring key dates in Mr Mandela's life.
According to Hatang there are various 'Nelson Mandela' accounts on other social media, like Facebook, which are not owned by Nelson Mandela.
"We are extremely pleased with Mr Millington's response and we would like to encourage others who hold domains using Nelson Mandela's name to hand them over to the Nelson Mandela Centre of Memory. Please contact us on nmf@nelsonmandela.org should you be the administrator of such a page," said Hatang.
According to the Foundation website: "The Nelson Mandela Centre of Memory is happy to announce that the Foundation's four social media accounts now all bear the name "Nelson Mandela". In line with this development, The Nelson Mandela Centre of Memory Facebook page, Twitter account, YouTube channel and Flickr group have all been renamed and rebranded to reflect the name of the Founder."