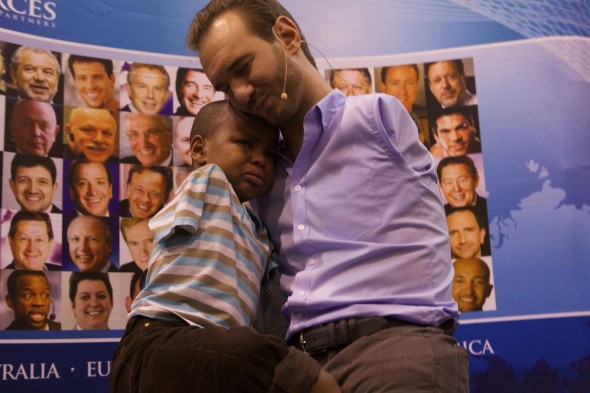 Inspirational Speaker Shares Special Moment with South African Boy
Australian writer and speaker Nick Vujicic, who was in South Africa for an inspirational congress, has shared an emotional moment he had in South Africa on his Facebook page. Nick, who was born without arms and legs, posted the photo above with the following message: "This little boy, with no arms and missing half a leg, […]

Australian writer and speaker Nick Vujicic, who was in South Africa for an inspirational congress, has shared an emotional moment he had in South Africa on his Facebook page.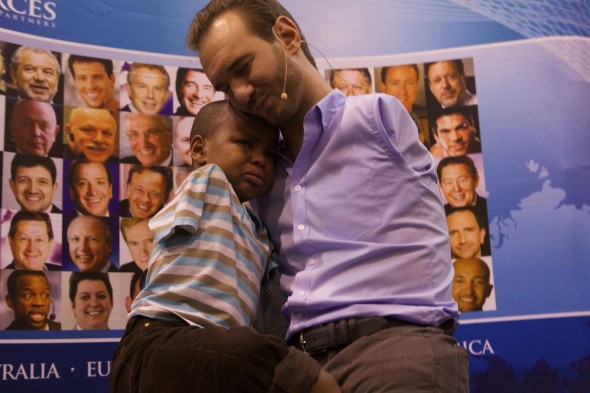 Nick, who was born without arms and legs, posted the photo above with the following message:
"This little boy, with no arms and missing half a leg, sobbed and wept after being brave enough in front of hundreds asking me how did I overcome bullying at school.
"My heart broke. That's when I asked him to come up on stage in South Africa…he cried and cried and I did my best to encourage him and this is while I was praying over him and for him.
"If we all could be a true friend to someone, praying and encouraging one person somehow, that's a first step in being part of making the world a better place."
Nick, who was born in 1983, endured a tough childhood but credits his parents for their deep love and unfaltering belief in him.
If you haven't already seen them, watch his videos below to see why he is an inspiration to so many and why his books have been read by millions.
On Facebook he says: "People say to me, 'How can you smile?' Then they realise there's got to be something more to life than meets the eye if 'a guy without arms and legs is living a fuller life than I am.'
Nick took part in the National Achievers Congress South Africa 2015 on Friday and Saturday at the Sandton Convention Centre, inspiring South Africans to have a Success Without Limits.
Watch Video – Nick Vujicic – No arms no legs no worries – look at yourself after watching this!
Watch Video – The Promo for Nick Vujicic Live in South Africa