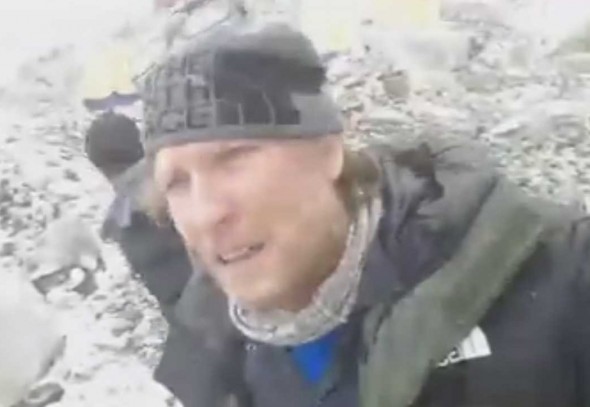 Avalanche Videos from South African Rob Bentley
Check out these two videos from Mount Everest, uploaded  today from South African team base camp manager Rob Bentley. One of the videos captures the avalanche as it started. "Just before it hit," he wrote. "Never knew I had my camera rolling!" The other, uploaded by SA Team Leader Sean Wisedale shows Rob, moments after the […]

Check out these two videos from Mount Everest, uploaded  today from South African team base camp manager Rob Bentley.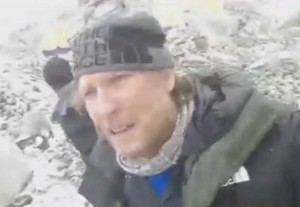 One of the videos captures the avalanche as it started. "Just before it hit," he wrote. "Never knew I had my camera rolling!"
The other, uploaded by SA Team Leader Sean Wisedale shows Rob, moments after the disaster, describing what he had just lived through. "How he had the sharpness of mind to record this amazes me," wrote Sean.
The avalanche was triggered by the devastating 7.8-magnitude earthquake that hit Nepal this weekend. Latest reports confirm that more than 4,000 people have lost their lives with the Nepal Prime Minister predicting this figure could more than double.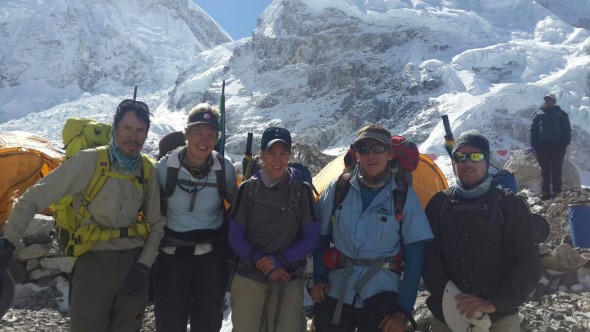 Sean wrote on his blog this morning that the team has now left Base Camp and their "plans are not certain."
He said his team (pictured above) has been "unbelievable" and "altruistic" during this crisis.
"When the injured needed to be hauled into a makeshift medical tent – Rob was there. I am very fortunate to be in the company of people I would go to war with," he wrote.
As for their immediate plans, Sean noted that "historically we know that after great earthquakes things tend to settle down even after the aftershocks and this is what we are relying on right now. We are quite uncertain about our future because decisions can't be made immediately.
"Climbing is an analogy for life. We constantly face adversity. Overcoming challenges and celebrating success gives us a reason to climb and to live. Right now we are safe. We believe that the seismicity of the region has stabilized. We have little more to offer to assist the dead and injured, most of whom have been evacuated from Base Camp."
Watch Video – Start of the Avalanche
Just before it hit. Never knew i had my camera rollin!

Posted by Rob Bentley on Tuesday, April 28, 2015
Watch Video – Post-Avalanche
Posted by Rob Bentley on Tuesday, April 28, 2015
If your browser will not display the videos – click here to view.