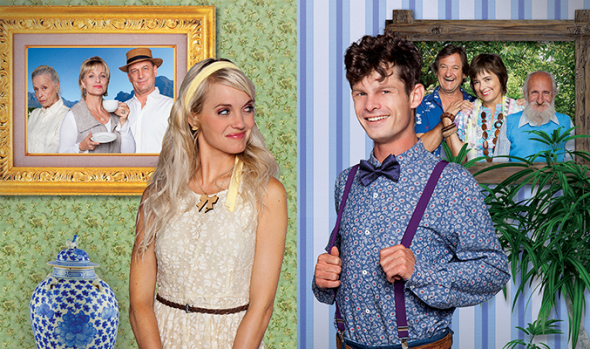 World First: On Demand Movies for South Africans Abroad Launches with 'Strikdas' on Same Day it Hits SA Theatres
Scatzy.com – the new VoD (video on demand) platform for indigenous movies from South Africa, Australia and New Zealand – launches their service today, 2 April, with the release of 'Strikdas' on the same day the film will be available in movie theaters in South Africa. This means that South Africans anywhere in the world will be […]

Scatzy.com – the new VoD (video on demand) platform for indigenous movies from South Africa, Australia and New Zealand – launches their service today, 2 April, with the release of 'Strikdas' on the same day the film will be available in movie theaters in South Africa.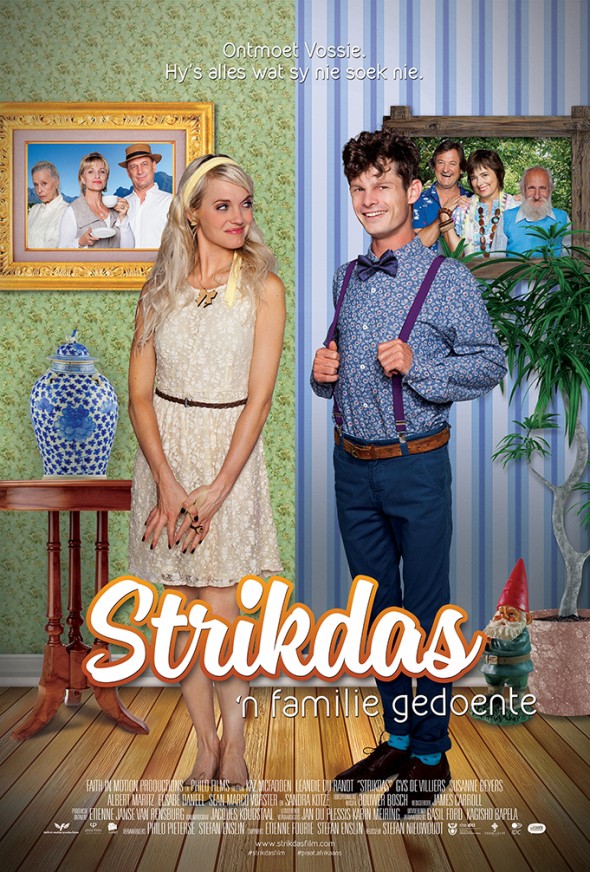 This means that South Africans anywhere in the world will be able to view the movie immediately. (See trailer below.)
Scatzy will initially launch with South African movies only but will soon expand to offer films from New Zealand and Australia as well.
The services are also due to expand to include TV shows, documentaries, music downloads, e-books and other entertainment from these territories.
'Strikdas' is a romantic comedy, directed by Stefan Nieuwoudt and starring Kaz McFadden as Don "Vossie" Vorster, a geeky bunny-hugger with a good heart.
About to set off for Stellenbosch University, Vossie's proud father hands him a box. Inside he discovers a slightly tatty black bow tie.
In a tradition passed down from generation to generation, the eldest son in the Vorster family is given the honour of wearing the bow tie when he finishes high school…a metaphor that gives all Vorster men the courage to live life to its full potential.
Vossie is next in line for this great honour, and is sure to need it as the transformation from tranquil home life to the rigours of 'varsity life is a big one.
Armed with the bow tie and imbued with the courage to stand up for the things he cares about, Vossie is ready to meet the girl of his dreams.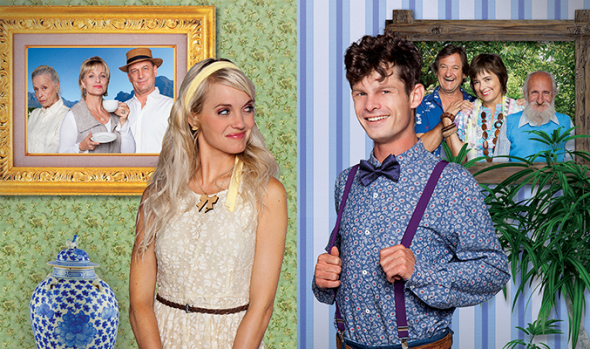 One night, he and his new buddies in the Stellenbosch Liberation Front break into the university's laboratory to free the rats kept for research.
Their plans go awry when Vossie is almost caught by security. Luckily he escapes, clutching onto just one rat in a cage.
Whilst running for safety he comes upon a sobbing, heartbroken Willemien de la Harpe (played by Leandie du Randt), the most beautiful girl he has ever set eyes on.
The spoilt and pampered daughter of a wealthy wine estate owner, Willemien was sent to 'varsity in the hope that she would make the right life choices. Vossie's type is definitely not included in the latter. Willemien also wants a lot more from life than what Vossie could ever offer. It is at this crossroads that Vossie has to face his biggest challenge ever…
Watch Video Trailer: "STRIKDAS – 'n familie gedoente"
If you're outside South Africa and would like to view 'Strikdas', please visit Scatzy.com or click on the image below.
[wpbrzone id=32]
Contact: Anton Nel (323)309-2170
Article supplied by Scatzy.com