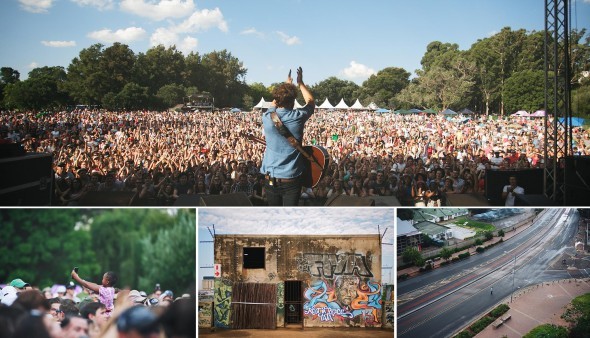 Passenger ends World Tour with 'Setting Suns' Video filmed in "amazing" SA
After wrapping up a successful world tour, Passenger has released a video tribute filmed in Cape Town called 'Setting Suns'. English singer-songwriter Michael Rosenberg – who goes by his stage name Passenger – said "I can't quite believe how beautiful that city is". The folk-rock star, whose single 'Let Her Go' was nominated for a Grammy, […]

After wrapping up a successful world tour, Passenger has released a video tribute filmed in Cape Town called 'Setting Suns'.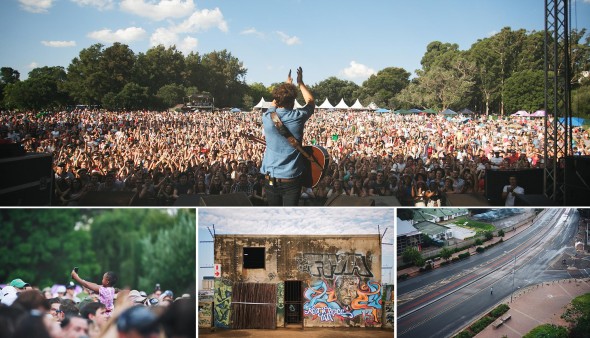 English singer-songwriter Michael Rosenberg – who goes by his stage name Passenger – said "I can't quite believe how beautiful that city is".
The folk-rock star, whose single 'Let Her Go' was nominated for a Grammy, said that "South Africa has undoubtedly been one of the highlights and a fantastic way to end this adventure!!!!"
Mike was accompanied on the Whispers world tour by some of his best friends and wrote on Facebook (where he has 3-million followers) "I'll never forget seeing such beautiful things with such incredible people" and that the 'Setting Suns' video, filmed during the last few days in SA, feels like "a fitting sentiment :). Thank you all so much."
After touring the UK, Australia and New Zealand, Mike arrived in South Africa earlier in February and went on a safari before beginning the SA leg of the tour.
On 12 February he posted a photo of an elephant and wrote "SOUTH AFRICA – you are completely amazing. We've had three phenomenal days here and the gigs haven't even started yet…"
After the gigs he described Durban as "amazing" and "so humid that I looked like I'd been in a swimming pool by the end of it, but you guys were wicked".
Of Johannesburg, the 29-year-old said "I have to be honest, I've fallen in love with this city. The gig was mind-blowing and we've been made to feel so welcome here!! Thanks so much to everyone who came down yesterday."
After performing his last show of the world tour in Cape Town, he wrote "I couldn't have asked for a more epic way to end the Whisper's tour. [The] gig was up there with the best of them and certainly one of the most beautiful locations that I've ever played in. You guys gave everything and I can't thank you enough…"
Watch Video: Passenger – Setting Suns
Directed by Jarrad Seng Photography