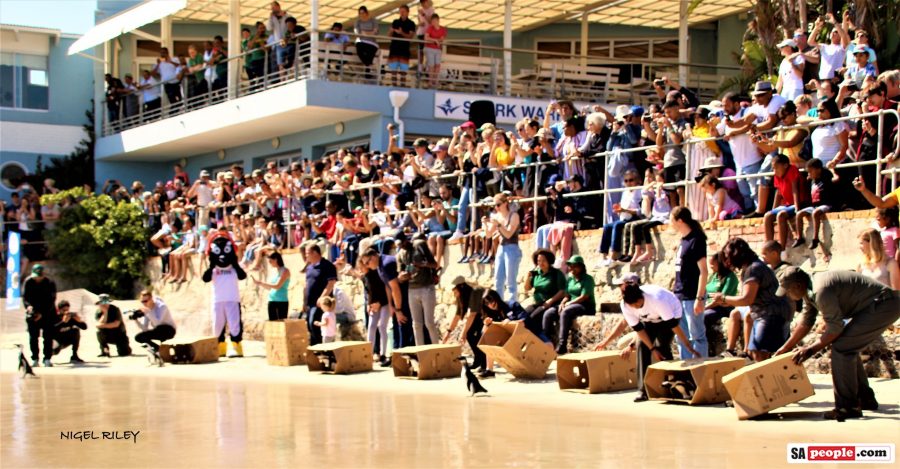 PHOTOS: Rehabilitated Penguins Released into Ocean in Simon's Town, South Africa
The 17th Annual Penguin Festival was held today in Simon's Town, South Africa, with the famous penguin release at 10h00. Nigel Riley was there to capture these gorgeous photos. Nigel said: "Under blue skies and a enthusiastic crowd SANCOBB released eight rehabilated penguins at Seaforth Beach Simon's Town this morning." SANCCOB (the Southern African Foundation […]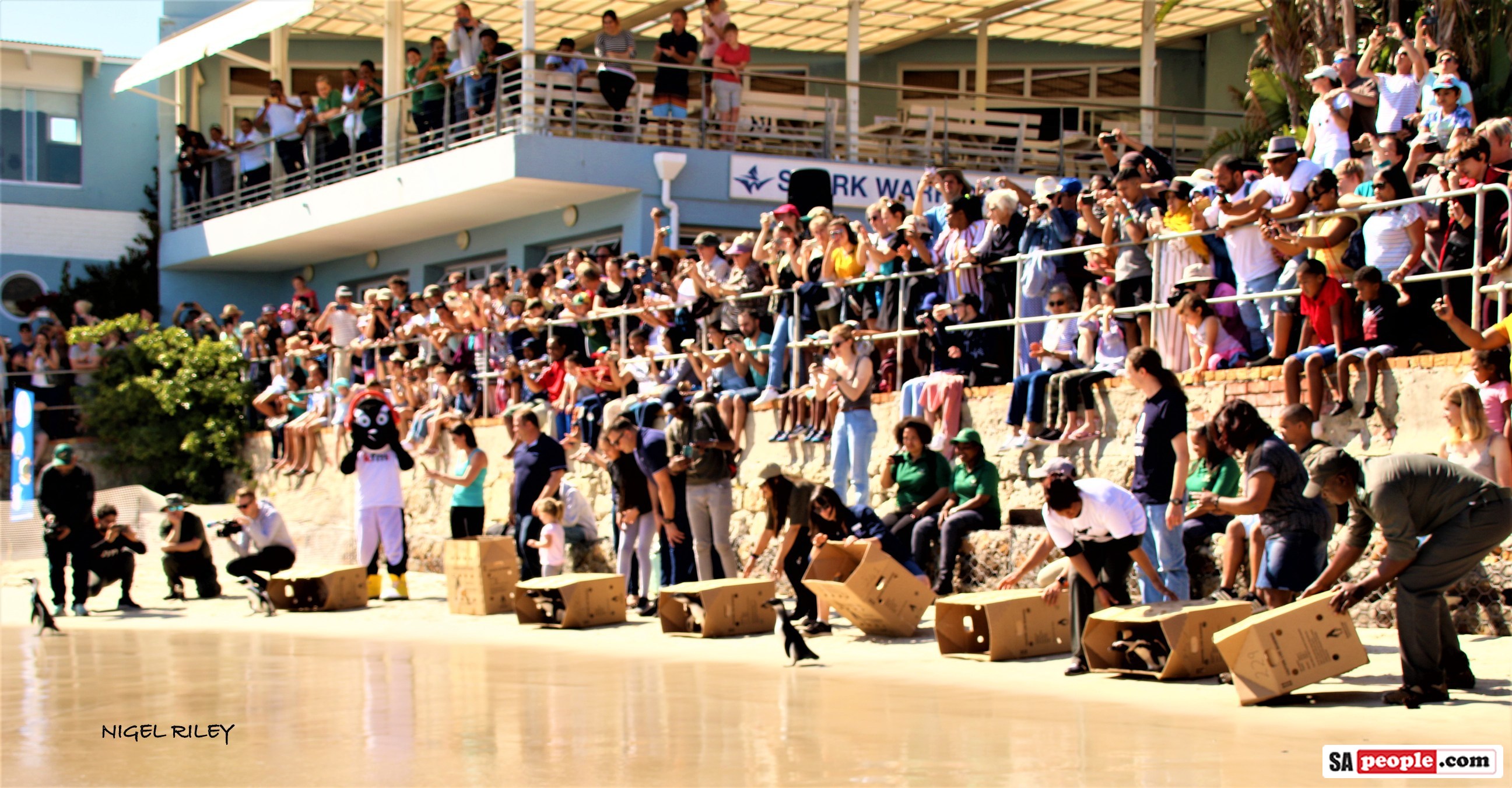 The 17th Annual Penguin Festival was held today in Simon's Town, South Africa, with the famous penguin release at 10h00. Nigel Riley was there to capture these gorgeous photos.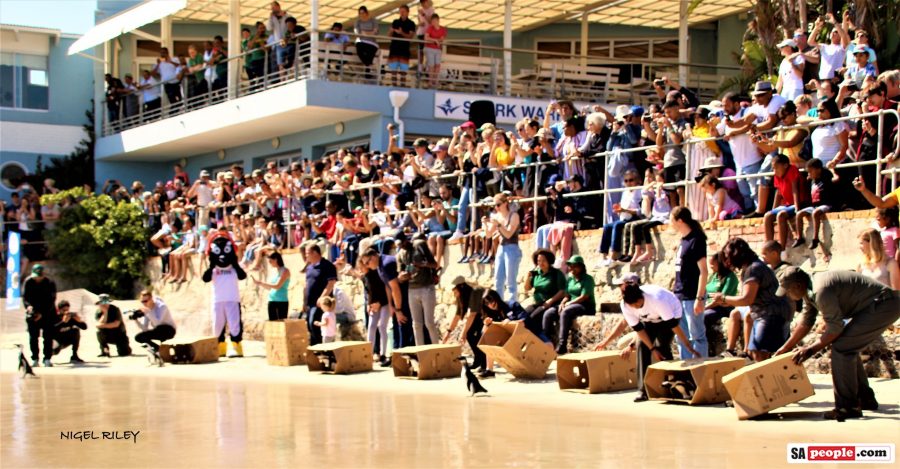 Nigel said: "Under blue skies and a enthusiastic crowd SANCOBB released eight rehabilated penguins at Seaforth Beach Simon's Town this morning."
SANCCOB (the Southern African Foundation for the Conservation of Coastal Birds) is a leading marine-orientated non-profit organization which has treated more than 90 000 oiled, ill, injured or abandoned endangered African penguins and other threatened seabirds since being established in 1968, according to its website page.
Independent research confirms that the wild African population is 19% higher due to SANCCOB's conservation efforts.
Today's event – which included entertainment and environmental exhibits – was held in partnership with South African National Parks (SANParks), City of Cape Town and Cape Town Environmental Education Trust (CTEET).
SANCCOB is an internationally recognized leader in oiled wildlife response, rehabilitation and chick-rearing; contributes to research which benefits seabirds; trains people to care for the birds and educates the public to develop behavioural patterns which benefit marine life and the environment it depends on, according to its Facebook page.