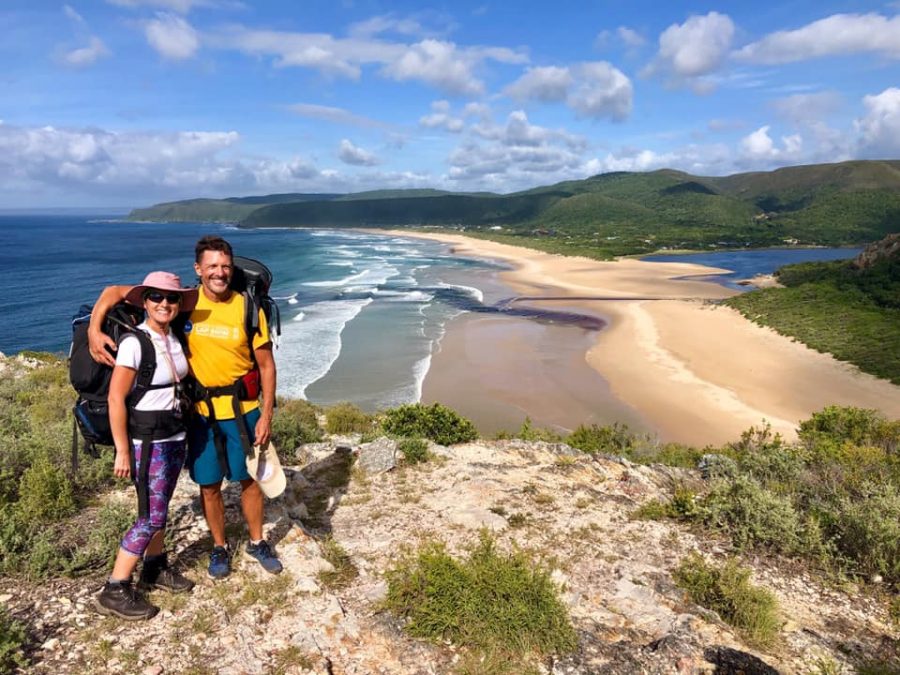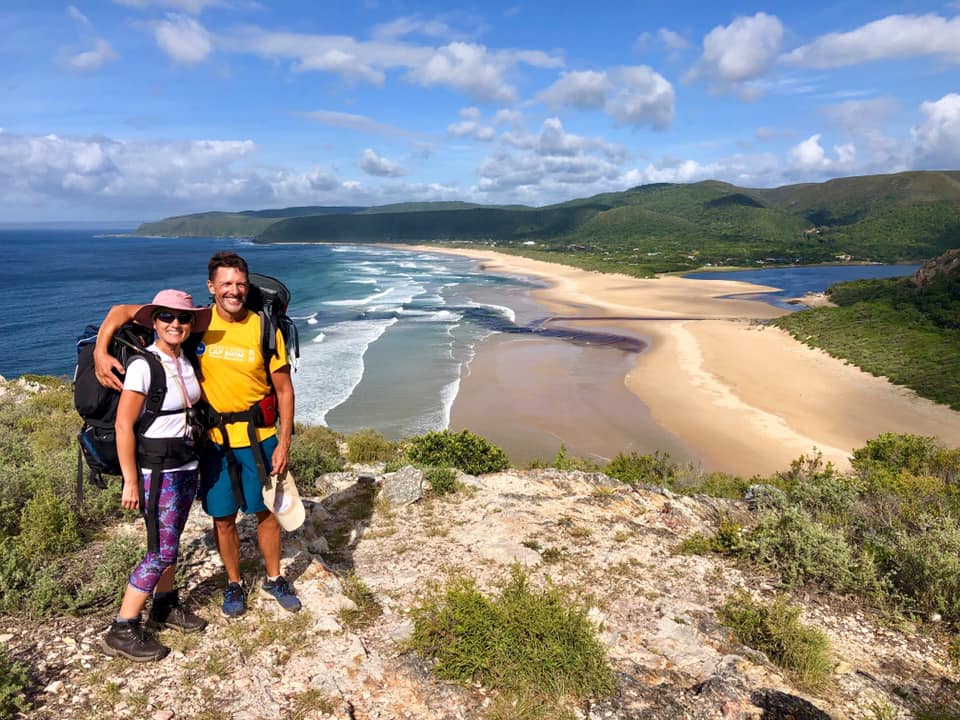 PHOTOS South Africa's Incredibly Beautiful Otter Trail
Every day, 365 days a year, a clutch of people – with backpacks that are perhaps a bit too heavy the first day – set off for one of the most incredibly beautiful hikes in the world… writes author and SAPeople editor Ted Botha. To say 'incredibly beautiful' is actually selling it short. You have […]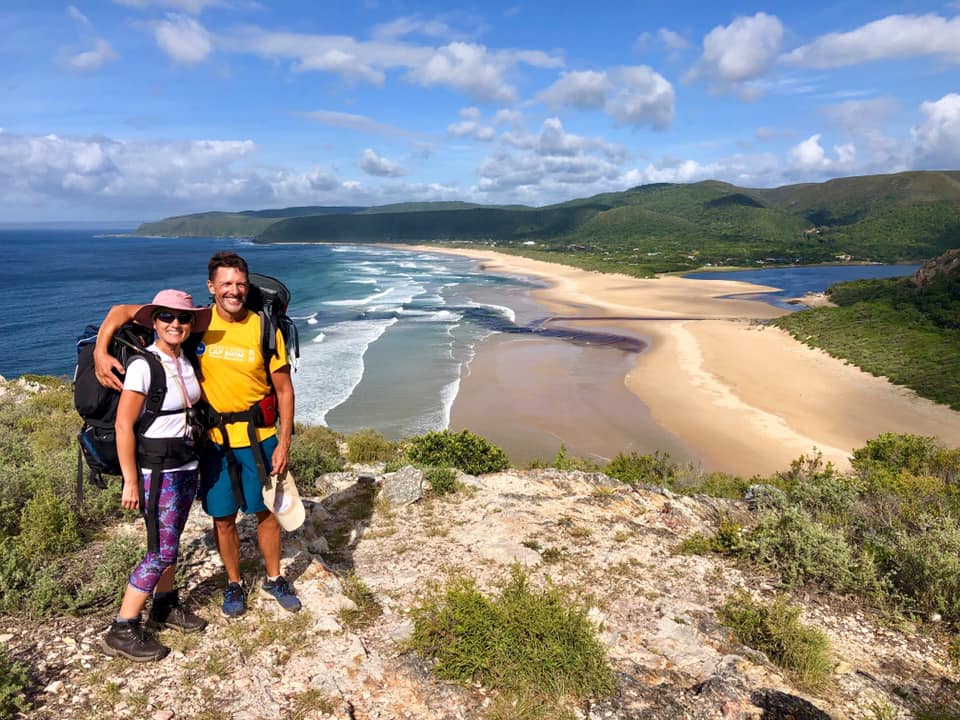 Every day, 365 days a year, a clutch of people – with backpacks that are perhaps a bit too heavy the first day – set off for one of the most incredibly beautiful hikes in the world… writes author and SAPeople editor Ted Botha.
To say 'incredibly beautiful' is actually selling it short. You have to see it to appreciate just how beautiful it is.
On the first of five days, not a long one to start off with, just over 4 km, they get a taste of what lies ahead – indigenous forests, rocky beaches, waterfalls, river crossings, stretches of blue ocean that keep changing colour and temperament.
Ahead lie winding paths, traverses, dropaway cliffs, coves and bays, spectacular lookout points, and many, many, many climbs and descents.
Plus more drop-dead gorgeous views than you can shake a walking stick at.
For fifty years last year, the Otter Trail, South Africa's first multiday hiking trail, has been quietly offering 12 lucky people daily this piece of Eden on earth.
So popular has it become that booking is required a good year before you go.
I was lucky enough to chance upon a couple who had booked out the trail for them and 10 friends, Kelly Daykin and Justin Jordaan, doing a practise hike with weighted backpacks on the Westcliff Steps one day late last year.
Perhaps a bit gauchely I asked them to let me know if a spot came open in their group. A week later, it did.
And on January 1, a good way to start any new year, we set off from the park gate entrance at Storms River.
I had heard from people who had done the hike – that would be 290,000 by now, a not insubstantial number – that it was not a difficult hike.
I consider myself pretty fit and had done a couple of practise runs just to get the hiking juices flowing, but it certainly wasn't a walk in the park. The thighs, the feet, the back, they feel it. The payoff, though, is indescribable.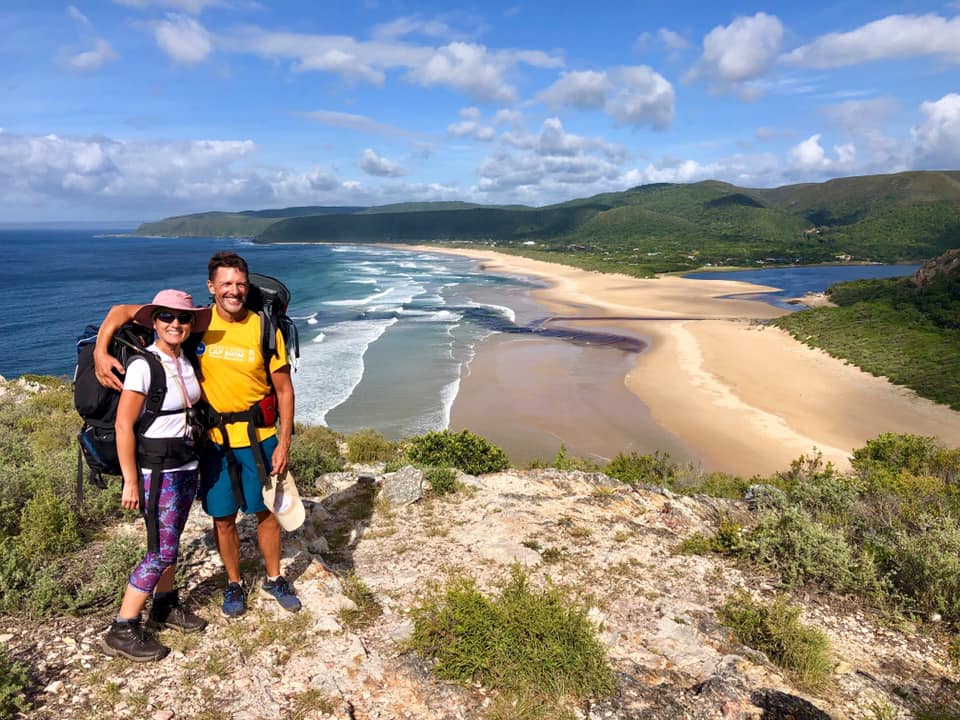 And certainly it's the best value for money that R1300 (that's $100, you outsiders who are interested) will buy you – five days and four nights in, yes, Eden.
South African National Parks has done a terrific job of keeping the Otter – named after the elusive Cape Clawless Otter, though we did spy Knysna Loeries, dolphin, genets, bushbuck, and the remains of a buck that might have been taken by a cat – in great condition, the paths well marked and maintained, the overnight huts (in stupendous locations) clean, the area patrolled.
By the time you have done the momentous crossing of the Blaaukrans River (you hear lots about the Blaaukrans crossing before you get there, for it can be a challenge getting your backpack across dry, although, after some heavy rains, our Blaaukrans turned out to be the uncrossable Elandsbos River two days earlier), another day lies in front of you until the descent onto the long stretch of sandy beach at Natures Valley.
Somewhere along the way, as we stopped to catch our breaths and have another of countless snacks (you eat a lot!), someone said something that I think we were all thinking but often forget… "We live here."
#hiking #southafrica #tourism #travel #travelersnotebook @ Otter Trail
Follow Ted Botha on Facebook here
https://www.facebook.com/ted.botha/posts/10156072433732253