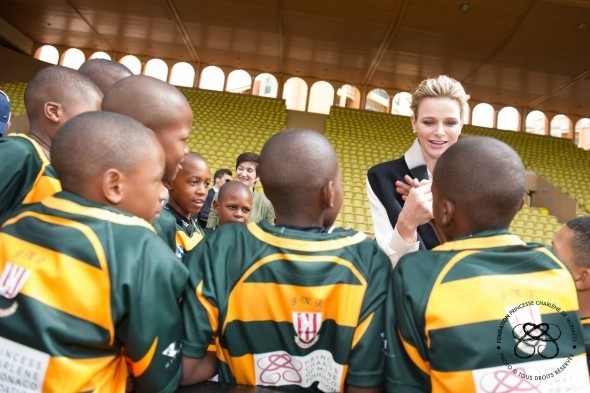 Princess Charlene Welcomes Young SA Rugby Team & Roger Federer to Monaco
A young South African rugby team had the time of their lives in Monaco this weekend as the special guests of Princess Charlene of Monaco's Foundation. The Under 12 team was invited as part of the South Africa – Monaco Rugby Exchange which was announced in February. Charlene's brother Gareth Wittstock was one of the main people […]

A young South African rugby team had the time of their lives in Monaco this weekend as the special guests of Princess Charlene of Monaco's Foundation.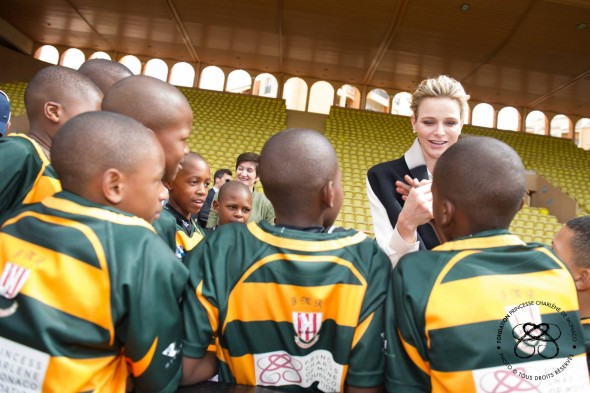 The Under 12 team was invited as part of the South Africa – Monaco Rugby Exchange which was announced in February. Charlene's brother Gareth Wittstock was one of the main people to help organise this incredible opportunity for the underprivileged youth, and has been named a lifelong Honorary Member by the South African Rugby Legends Association (SARLA) for his hard work.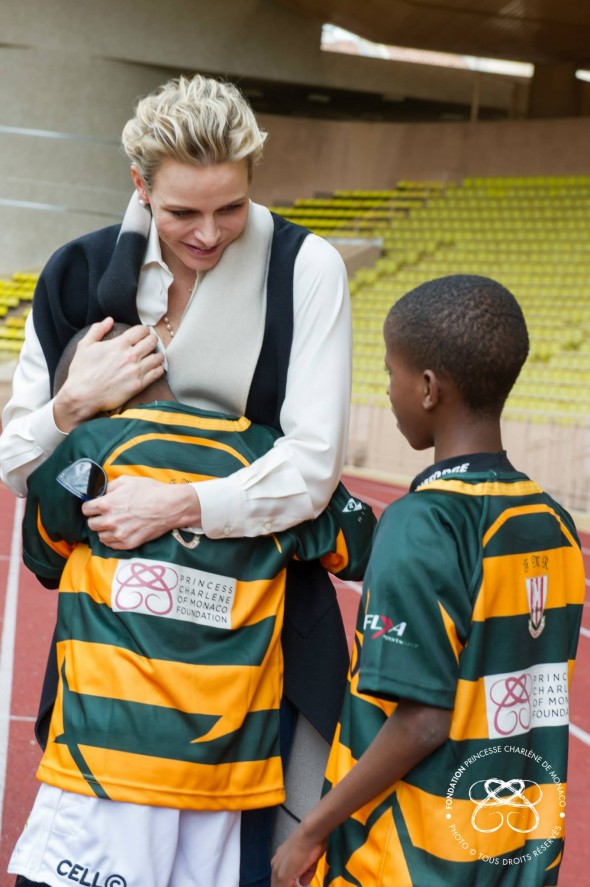 Princess Charlene, who gave birth to twins Princess Gabriella and Prince Jacques just four months ago, joined the South African players at the Stade Louis II stadium on Saturday for the Saint Devote Rugby Tournament.
The competition is held annually by her Foundation in collaboration with the Monaco Rugby Federation. Youngsters from nine countries participated with Tunisia being the ultimate winners.
As part of the SA – Monaco Rugby Exchange, a Monegasque team will be sent to South Africa during Europe's summer. According to the Palace of Monaco, the children from both nations also get to "take part in academic and social activities in order to broaden their understanding of different cultures and lifestyles."
The Foundation's Sport and Education programme supports the belief that physical education is an important tool that contributes to the well-being of children, enabling them to learn about key life skills like respect, cooperation, honesty, determination, competition and adherence to rules.
Princess Charlene (37), a former Olympic swimmer for SA, and her husband Prince Albert II also hosted a lunch this weekend for another sportsman – Roger Federer, and his wife Mirka.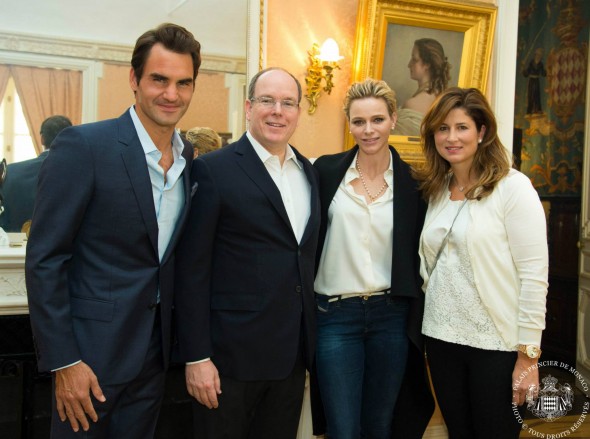 Apart from a common interest in South Africa since Federer has a South African mom and his own charity interests in SA, the Federers are also parents to twins. In fact they have twin girls (including a Charlene too) and twin boys.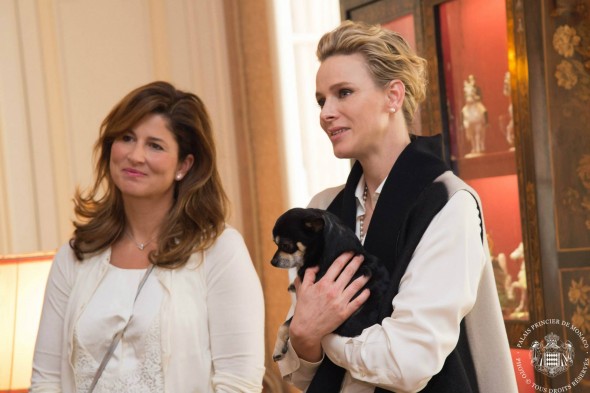 The Swiss tennis player will be competing in the Monte-Carlo Rolex Masters this week.