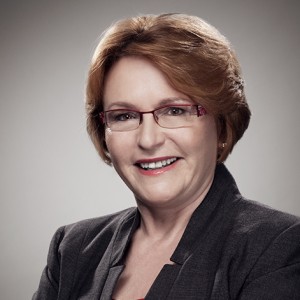 Helen Zille Tribute as DA Leader Announces she is Stepping Down
Helen Zille, leader of the Democratic Alliance (DA), has abruptly announced this afternoon that she is stepping down and will not stand for re-election at the Federal Congress on 9 May. She apparently took the decision last Thursday night. Some media on Twitter are reporting that insiders say the DA leader was pushed. DA Deputy Federal Chairperson […]

Helen Zille, leader of the Democratic Alliance (DA), has abruptly announced this afternoon that she is stepping down and will not stand for re-election at the Federal Congress on 9 May. She apparently took the decision last Thursday night.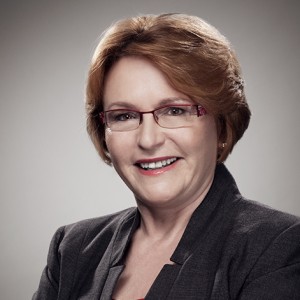 Some media on Twitter are reporting that insiders say the DA leader was pushed.
DA Deputy Federal Chairperson Mmusi Maimane says that he found out like everyone else today that Zille will not be running for DA leadership next month.
Zille, who has led the DA for eight years, claims she is stepping aside for "fresh blood" to take over and that when she was first elected she never intended to stay more than 10 years. "May 2015 may be slightly too early," she said, but "the greater risk is that May 2017 may be slightly too late."
She confirmed that she will complete her second term as Premier of the Western Cape which is due to end in mid-2019.
In a statement this afternoon Zille said "I believe every political party needs renewal and fresh blood after a decade, no matter how well the incumbent team has performed."
She has pondered this decision for months "but when the time was right, it was taken quickly, even suddenly. On Thursday last week, I took a firm decision that I would not stand for re-election as leader next month.
"The overriding reason has been what I believe are the interests of the DA."
While she said she had confidence the party would have grown beyond the current 4-million support base under her leadership, she said a fresh team is vital to ensure even better prospects. "As we all know, South Africa is in a race against time to save our constitution and ensure our democracy succeeds. We cannot waste a single minute or a single vote."
She said although her decision has been announced late, the advantage is that the campaign for the next leader will be "short and sharp" and avoid a debilitating contest.
"Of course, I will continue working unceasingly to consolidate democracy in South Africa. This has been my life's work. I shall continue to do so as Premier of the Western Cape until 2019, and in appropriate ways, where I may be needed by the DA beyond that.
"As usual, with every difficult decision, there will be those who agree with it, and those who do not. But as I know the party, we will all swing behind the team that is elected on May 9. We will also give advice and speak our minds in the appropriate forums.
"And whether we agree or not, we will support our new leader in the way that I have always felt supported, and for which I am deeply grateful."
James Selfe, Chairperson of DA Federal Council (and Shadow Minister of Correctional Services), was the first to pay tribute to Zille in a statement which some have described as a "political obituary" although she is not leaving politics altogether.
Selfe pointed out that "in the last eight years, the DA has grown from 12% of the national vote to nearly 23% – from 1.9 million votes to just over 4 million, an unprecedented growth of 33,7%. Under her leadership the DA stopped the governing party from attaining a two-thirds majority, and we have used our increasing numbers to provide effective opposition in our national Parliament, the Provincial Legislatures and Municipal Councils.
"At all times Helen has been a passionate defender of the Constitution and of the inalienable rights it contains for all South Africans. Her fearless protection of the foundations of South Africa's constitutional democracy; the rule of law, the independence of key state institutions, the sanctity of individual rights and freedoms and holding the executive to account has played a material role in ensuring that the DA under her leadership has helped keep democracy alive in our country.
"It was because of this commitment that she was determined to review the decision to discontinue the prosecution against Jacob Zuma and the decision to appoint Menzi Simelane as the NDPP. The litigation that she initiated established bench-mark precedents in the development of constitutionalism in South Africa."
Selfe said "Helen has an outstanding track record in government. She was voted World Mayor of the year during her tenure as Mayor of Cape Town and her approach – based on clean government, hard work and personal responsibility – has been an indisputable success. Under her Premiership the Western Cape now has the lowest unemployment rate in the country, the best education and health systems, and the best record for basic service delivery.
"Our performance in government has helped us to grow with every election, making the DA the only party since the advent of democracy to do so. As we have grown, Helen has helped ensure that we have diversified our leadership, our membership and our voter base.
"Under Helen Zille's leadership we have become the most diverse party in the history of South Africa. We have built new branches in townships and far-flung rural communities. Last year, for the first time, the majority of the DA's support base was drawn from previously disadvantaged South Africans. This is increasingly reflecting itself in our leadership.
"Now, more than ever, South Africa needs a strong non-racial party committed to protecting our constitution and eradicating the legacy of apartheid. Every member of our party understands this, which is why they work so incredibly hard to keep us on an upward growth trajectory. Their commitment to do so is a direct result of Helen's unrelenting focus on building the DA and her heartfelt desire to create a genuinely better life for all South Africans.
"And as we head towards the local government elections in 2016 the DA is poised to grow our support even more, and to govern new municipalities throughout South Africa and in so doing restore hope for a better future to millions more South Africans through clean, effective and caring government.
"This is arguably Helen's greatest legacy of all."
On Twitter, reactions have ranged from shock to gratitude for the legacy she leaves behind. Others have joked with one saying  Zille "steps down as DA leader…and Jacob Zuma to hand in his resignation letter as SA president by Monday!!"
Zille was born in Johannesburg and obtained a Bachelor of Arts degree from the University of Witwatersrand. Before entering politics, she made a name for herself during the apartheid era as a political journalist, working for the Rand Daily Mail and most famously exposed the circumstances behind Steve Biko's death in police custody in 1977.