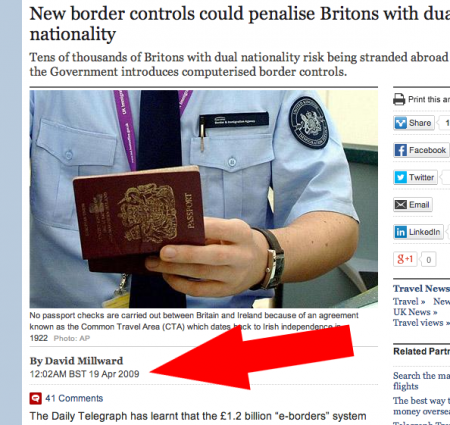 Relax – Why UK e-Borders Debacle Will Not Affect South Africans…Or Anybody Else
Following the ruffling of feathers of South African/British dual nationality passport holders with regards to the UK E-Borders system, here's why it won't affect you if you are a dual national passport holder… Written by Marky Warren It appears there's a bit of a buzz on social media at the moment where okes are getting their panties […]

Following the ruffling of feathers of South African/British dual nationality passport holders with regards to the UK E-Borders system, here's why it won't affect you if you are a dual national passport holder…
Written by Marky Warren
It appears there's a bit of a buzz on social media at the moment where okes are getting their panties in a twist and ready to give up their South African Passports in a mild panic following an article published yesterday by another South African website regarding the UK e-Borders system, and what effect it will have on those who are dual nationality passport holders, of which is the case with many South Africans currently living in the UK.
The article follows an investigative piece by the Daily Telegraph that explains that the e-Borders system was not designed with dual national passport holders in mind, and may leave many people stranded whilst abroad by not being allowed back into the UK.
It does appear however, that people have failed to notice just one small, yet rather important detail…see if you can spot it… I'll help you with a nice big bright red arrow.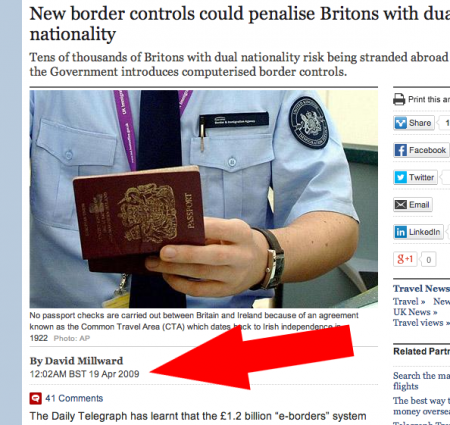 In fact, a little further investigation (ie. a Google Search) on the topic will direct you to an article published by the BBC in March this year advising that the entire £1.2billion e-Borders system, has actually been terminated… shelved… canned…it is no more.
And that's why nobody has to worry about anything, so…. as you were people 🙂
View Marky's original article here.