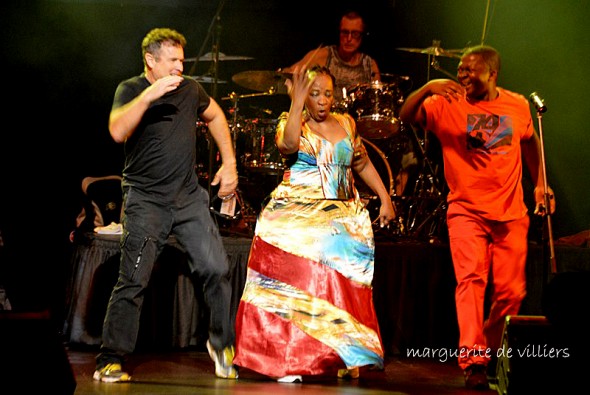 July Tribute Concert for Johnny Clegg band member Bongani Masuku
Johnny Clegg, Ross Learmonth, Yvonne Chaka Chaka and a host of other South African artists will gather together in July to remember musician Bongani Masuku who was tragically killed in an attempted car-jacking incident in Johannesburg last month. The concert will raise funds for his family, as well as awareness for Artists against Violence. It […]

Johnny Clegg, Ross Learmonth, Yvonne Chaka Chaka and a host of other South African artists will gather together in July to remember musician Bongani Masuku who was tragically killed in an attempted car-jacking incident in Johannesburg last month. The concert will raise funds for his family, as well as awareness for Artists against Violence.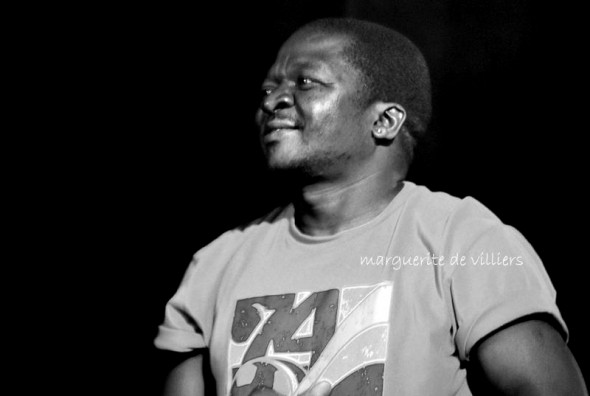 It was announced tonight that a benefit concert will be held for Bongani's family on 2 July 2014 at The Mandela at Joburg Theatre.
Masuku was shot and killed in Troyville on the evening of 17 May. The news shocked both the music fraternity and fans of Johnny Clegg and his band. Bongani had been a long standing band member of Johnny Clegg, since first working with Clegg and Savuku back in 1992.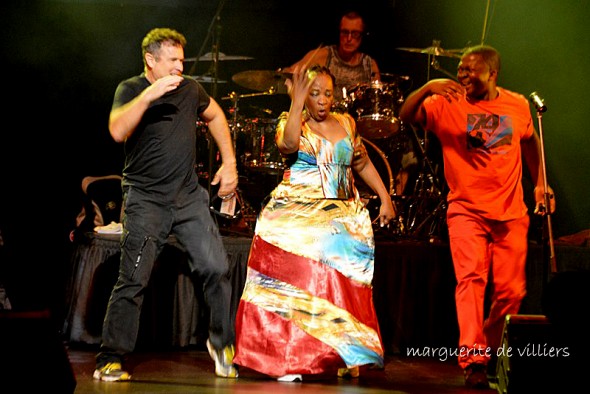 Bongani is survived by his wife, Linah Masuku, and their four children.
The benefit concert will raise funds for his family, and will also raise awareness for Artists against Violence. Bongani himself was renowned for his peace-loving nature. Upon hearing of his violent death, music producer Cedric Samson said he was shattered and that Bongani was "one of the most peaceful human beings I'd ever known".
As many fans pointed out at the time, South Africa has lost too many people to crime including other high profile musicians such as Lucky Dube, Mafikizolo band singer Tebogo Benedict Madingoane and Gito Baloi.
An all-star line up of top musicians will perform at the benefit concert: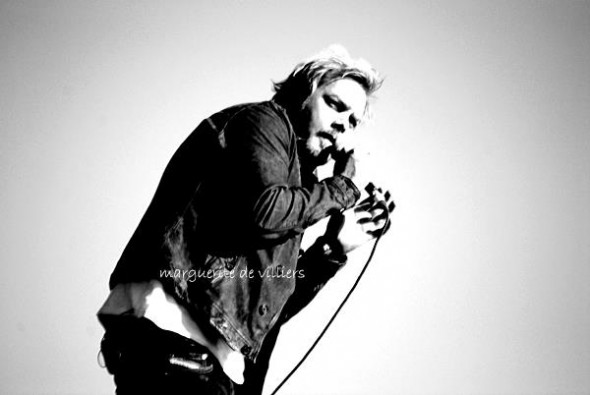 Ard Matthews
Claire Johnston from Mango Groove
Johnny Clegg and band
Khanyo
Ringo
Ross Learmonth from Prime Circle
Sibongile Khumalo
Sipho Hotstix Mabuse
Victor Masondo
Yvonne Chaka Chaka
Andy Innes will be Musical Director – Innes has been Musical Director, guitarist and vocalist for the Johnny Clegg band for over twenty years.
The show is being produced by Real Management.
TICKETS
Tickets start at R250 and are available here:
www.computicket.com
www.joburgtheatre.com, or
call 0861 670 670.
One hundred per cent of the ticket proceeds will be placed into a trust fund to look after Bongani's family's health and education priorities.
Write your Own Tribute if you Wish
If you have lost a family member or friend to violence in South Africa – please feel free to write a tribute to them (anonymously if you wish) and we will publish this on 2 July 2014 so that they too are remembered. Send your tribute (with a photo if you like) to admin@sapeople.com