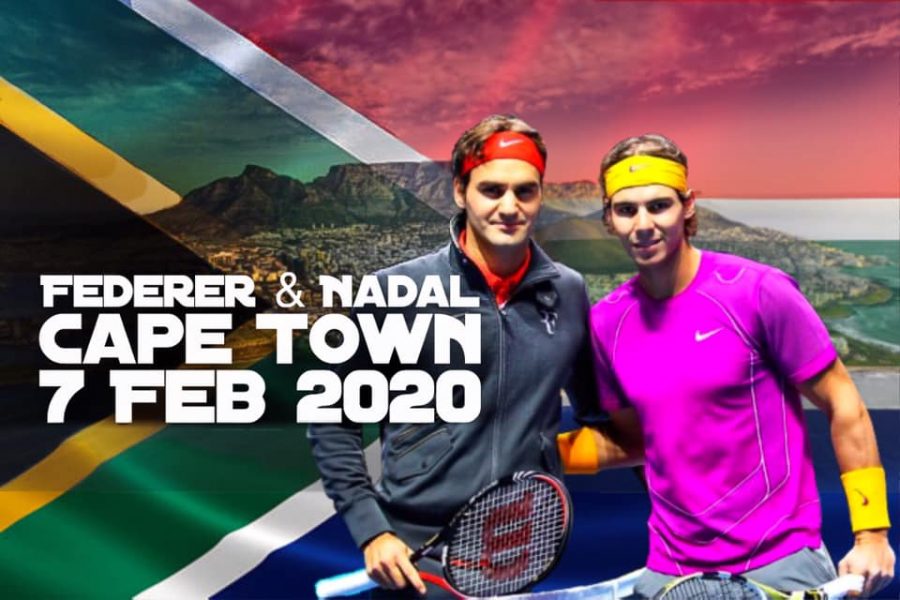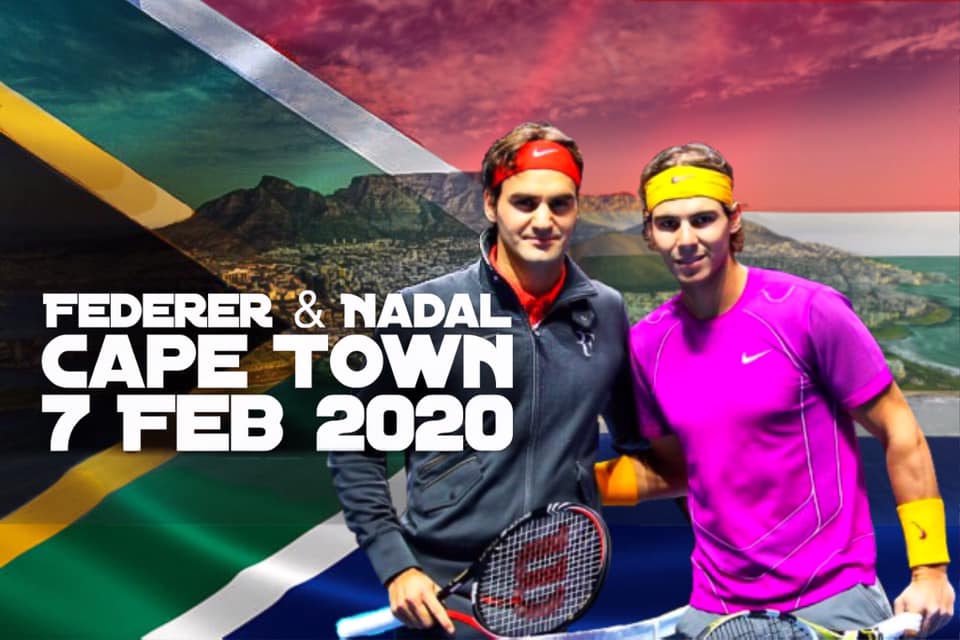 Roger Federer and Rafa Nadal Tickets to Play Cape Town Charity Match in Bid for World Record
Eight-times Wimbledon champ Roger Federer has confirmed he will play Rafael Nadal in Cape Town, South Africa, at a charity match – Match in Africa 6 – that will benefit children in the area. Tickets will go on sale in September BUT you can register your interest for tickets now – see details below. UPDATE […]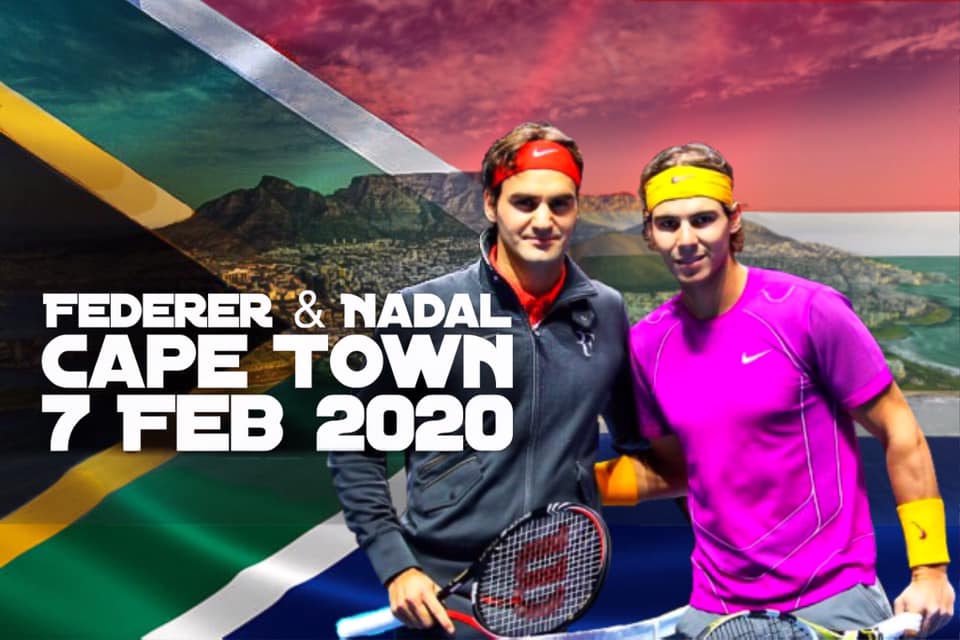 Eight-times Wimbledon champ Roger Federer has confirmed he will play Rafael Nadal in Cape Town, South Africa, at a charity match – Match in Africa 6 – that will benefit children in the area. Tickets will go on sale in September BUT you can register your interest for tickets now – see details below. UPDATE 2 Sep 2019: Federer v Nadal Tickets go on sale on Wed (4 Sep). Details here.
The match will take place on 7 February 2020 at 8 p.m. (20h00).. and apart from raising funds for Education Africa, the two tennis icons also plan to break a world-record for the most attendees at a tennis match ever.
And judging from South Africans' reactions to the news, the sportsmen couldn't have chosen a better location for their challenge. Within four hours of posting the news on their Facebook page, the post on Woodhill College Tennis Academy had received over 1,000 shares with locals saying "there's no question, I'm there!" (see below).
The event is certain to be entertaining, with not only the opportunity to watch two of the world's best tennis legends battle it out… but there'll be a celebrity pro-doubles match curtain-raiser featuring Federer and Microsoft's Bill Gates versus Nadal and one of South Africa's most famous expats, comedian Trevor Noah!
Another South African expat is sure to be at the match – Federer's mother, Lynette (née Durand) who grew up in Joburg and was a top athlete at school in several sports.
Federer – who holds dual Swiss and South African citizenships – said to the ATP Tour: "This Match in Africa is a dream comes true. I will play in my mother's home country against my toughest rival and friend Rafa Nadal.
FOR NOW YOU CAN WATCH THE ICONS PLAY AT WIMBLEDON:
DStv Now subscribers can watch all the Wimbledon action live here.
"We share not only the love for tennis but also for the good cause of giving children a better start in education and in life. I feel privileged to have other leading philanthropists on board to entertain millions of people in the stadium and on TV. It will be a once‐in-lifetime moment for my family and I."
Nadal said: "Roger and I have shared so many magical moments on and off the court. Travelling with him to Cape Town and playing for the benefit of children is something I am very excited about. It will be my first time in the region with Roger as a tour guide – that will be fun."
MAKE SURE YOU KNOW WHEN THE TICKETS FOR FEDERER AND NADAL IN CAPE TOWN GO ON SALE:
Tickets go on sale in early September BUT you can register your interest now here to be the first to know when the tickets (and hospitality packages) are on sale. (If you prefer you can send us an email to admin@sapeople.com – and we'll let you know as soon as they're on sale.)
https://www.facebook.com/WoodhillCollegeTennisAcademy/photos/a.181646142414281/450465978865628/?type=3&theater
***
UPDATE: Book tickets for Roger Federer v Rafael Nadal tennis match in Cape Town!
The Match in Africa 6 – Cape Town will be the sixth Roger Federer Foundation Charity Event. Here's one of the promos for a previous match in Switzerland:
Roger Federer & Rafa Nadal are going to play a charity exhibition match in Cape Town, South Africa in February 2020

That reminds us…😂@rogerfederer @RafaelNadal pic.twitter.com/ODuz8hr1aM

— Tennis TV (@TennisTV) July 4, 2019
If you're in the UK, take a break from winter in Feb and come watch the tennis in South Africa: Check out SAA now for some great special offer tickets.