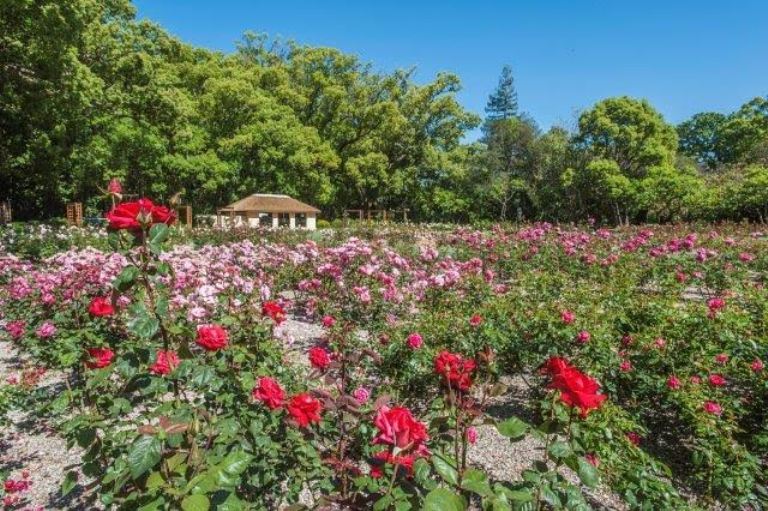 Exquisite Rose Garden with the Scent of 80 Varieties Opens at Vergelegen Estate in Somerset West
There's one more exquisite reason to visit the Western Cape – a magnificent rose garden with 80 different rose varieties was opened today at Vergelegen Estate in Somerset West. The wine estate, which is over three centuries old, already has 18 beautiful gardens over 10 hectares and draws at least 100,000 visitors annually, half of whom are […]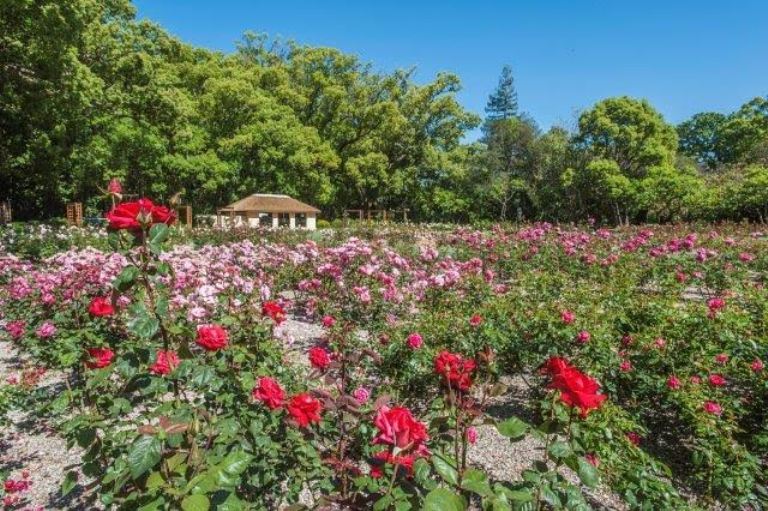 There's one more exquisite reason to visit the Western Cape – a magnificent rose garden with 80 different rose varieties was opened today at Vergelegen Estate in Somerset West.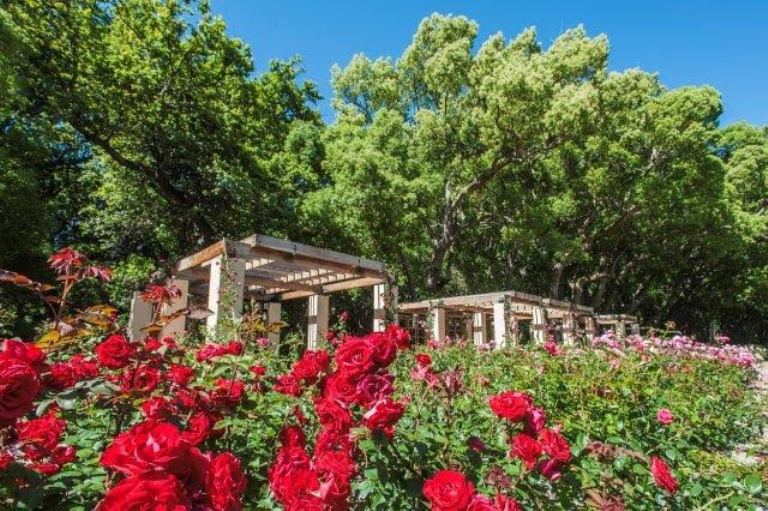 The wine estate, which is over three centuries old, already has 18 beautiful gardens over 10 hectares and draws at least 100,000 visitors annually, half of whom are overseas tourists.
This summer the world-class rose garden is sure to be an additional attraction.
To create the revamped garden required 1,200 tonnes of virgin soil, 90 tonnes of peach pips, 40 tonnes of compost and 1,500 new roses!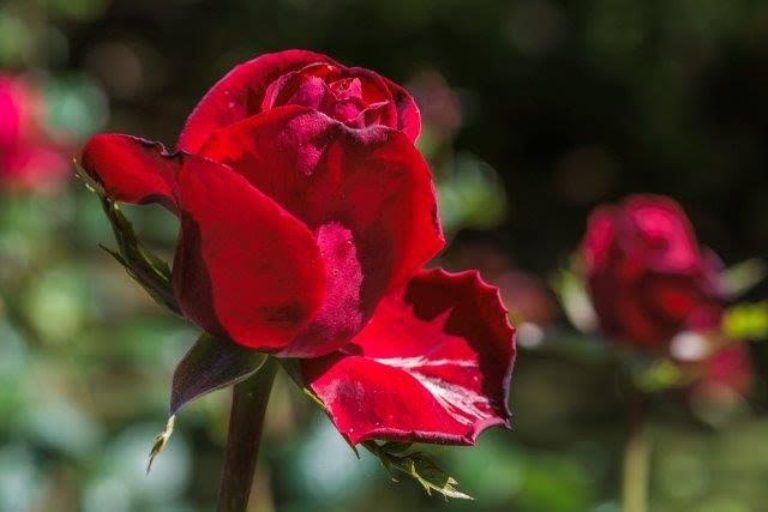 Work began in August 2015 and has resulted in a beautiful sensory experience with the collection – from miniature roses to rambling climbers, heritage blooms and hybrids – deliberately selected for their glorious scent and beautiful appearance.
And in the centre is a bronze sculpture of Aphrodite – created by Kenyan-born artist Stanislaw Trzebinski – with water cascading into an octagonal pool of water.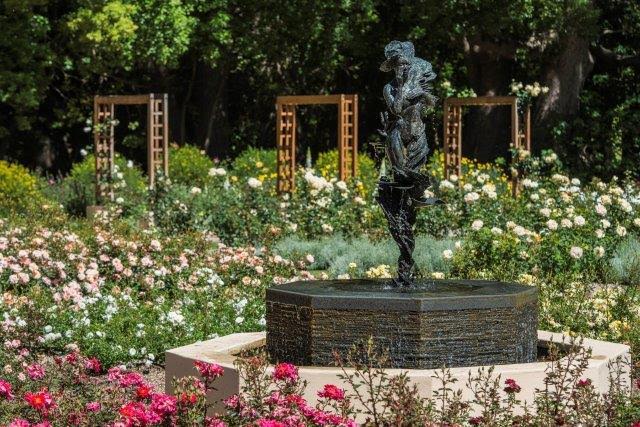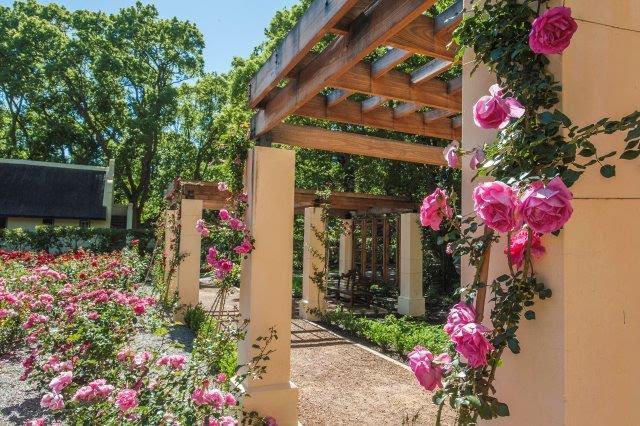 "We wanted to stimulate the sight, scent and hearing senses immediately and for visitors to enjoy a feeling of discovery," said Vergelegen horticulturist Richard Arm.
The rose garden is located at the edge of a camphor tree forest, with a view to the homestead and its five enormous camphor trees… which were declared national monuments in 1942.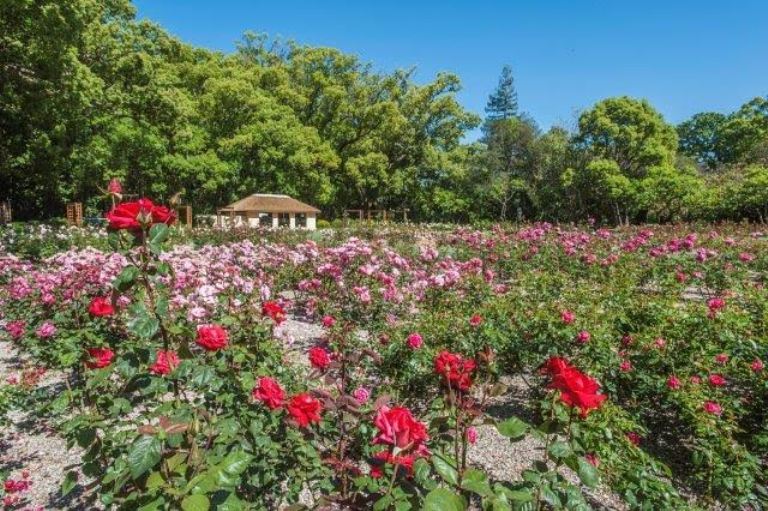 If you're passionate about your roses, this is what you can expect to see, smell and discover at Vergelegen Estate: 
Miniature roses
Amoretta, Ocarina, Peach Festival, Black Jade, Old Glory, Red Rosamini, Rise 'N Shine and Dazzling Beauties.
Colourscape roses for unusual requirements in a garden or large landscape projects).
Granny Dearest, Kinders Van Die Wind, Deloitte And Touche, Ice Sunsation, South Africa, St David and Vincent Godsiff.
Hybrid tea and Antico Modern roses (modern varieties with nostalgic flower shapes of yesteryear).
Mister Lincoln, Bella Rouge, Monica, Beach Girl, Golden Monica, Rhona Lya, Clever Gretal, Duet, VLV Kaapland, Bewitched, Rina Hugo, Zulu Royal, Annique, Wessie Roos, Lesotho Prince, Loreen Krige, Randfontein Gold, Sue Gush, Garden Princess, Just Joey, Allan Tew, Shaleen Surtie Richards, Electron And Garden Queen.
Floribunda, panarosa (small flowers appear in clusters) and spire (vertically-growing).
Red, Pink Ayoba, Spring 75, Carefree Wonder, Simplicity, Clever Gretel, Forever Friends, Garden & Home, Sympa de Bellevue, Water Sisulu, Carmine Panarosa, Blossom Magic, Club Carnif, Porcelain Panarosa, Jean Geldenhuys, Cecile Brumner, White Spire, Albertina Sisulu, Morning Star, Aperitif, Iceberg and Momentum.
Climbing roses
Cherry Garland, Pink Cloud, Guililah, Blossom Time, Eden Rose, Wedding Garland and Casino.
Heritage (historic blooms)
Rosa Chinensis Mutabilis, Rosa Damascena trigintipetala and Homere.