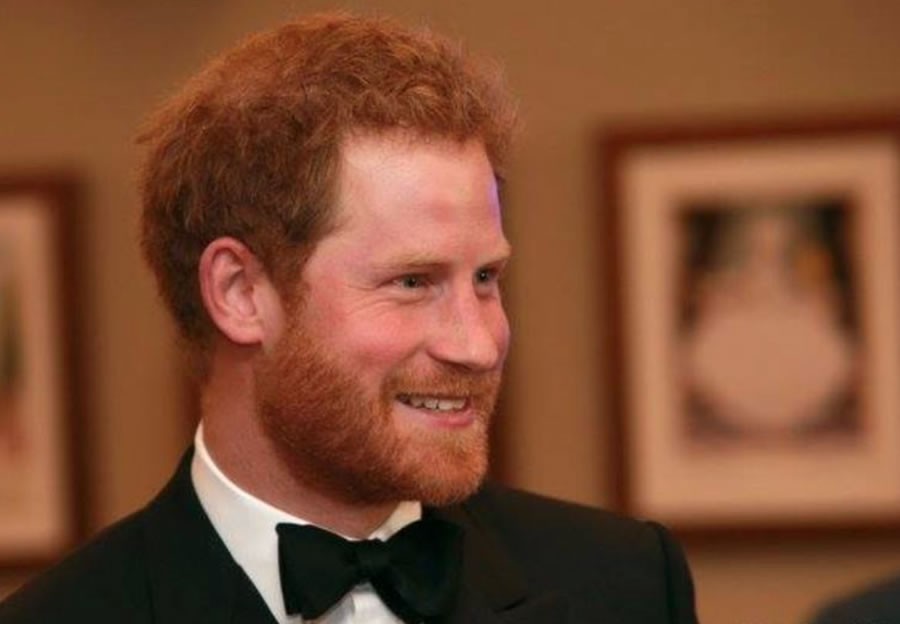 Palace Releases Touching Letter from Orphan as Prince Harry Begins Tour of Lesotho and South Africa
As Prince Harry begins an official week-long visit to Lesotho and South Africa today, Kensington Palace has released a touching letter from a young orphan who first met the prince 10 years ago, and says he still dreams of that day and the things they did together like planting peach trees. Today the prince will attend […]
As Prince Harry begins an official week-long visit to Lesotho and South Africa today, Kensington Palace has released a touching letter from a young orphan who first met the prince 10 years ago, and says he still dreams of that day and the things they did together like planting peach trees.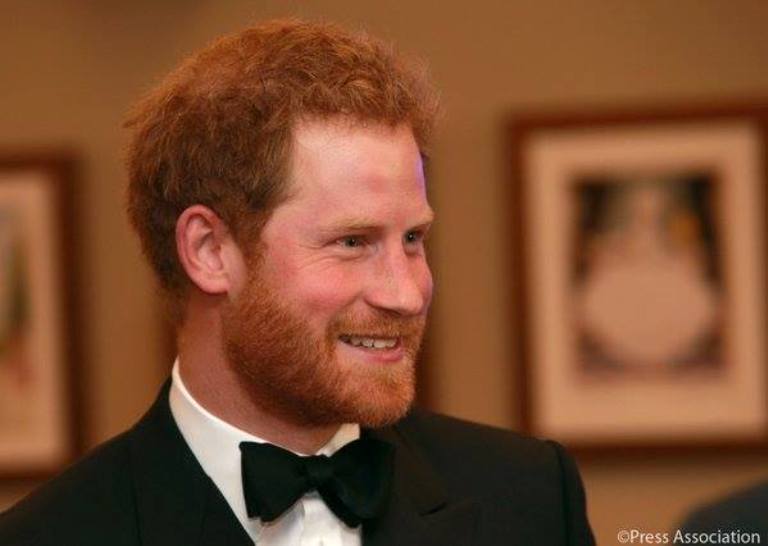 Today the prince will attend the official opening of the Mamohato Children's Centre, to help support vulnerable children, at Thaba Bosiu in Lesotho with British High Commissioner to South Africa, Judith Macgregor, after visiting with Lesotho's Prime Minister, Dr Pakalitha Bethuel Mosili, and King Letsie III.
Prince Harry co-founded Sentebale with Lesotho's Prince Seeiso in memory of their mothers, and is visiting Lesotho this week on behalf of Sentebale.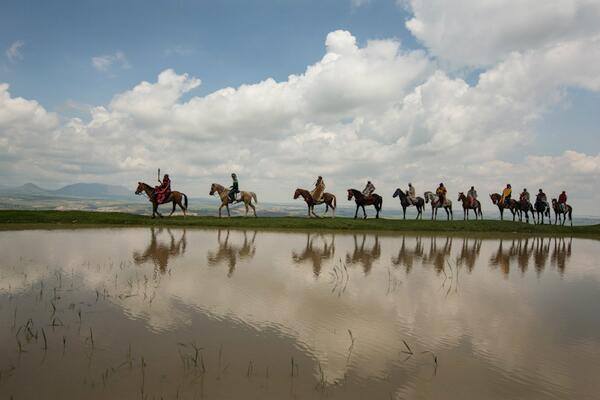 To mark today's occasion, Kensington Palace released a special letter written to the prince from 14-year-old Mutsu Postane (see below).
Mutsu first met Prince Harry ten years ago at Mants'ase Children's Home for orphans in Lesotho, and writes about his memories of the prince, planting peach trees together and thanks him for the "blue gumboots".
The British High Commission said: "Over the years Mutsu has kept the prince posted on how he is getting on with the help of @Sentebale."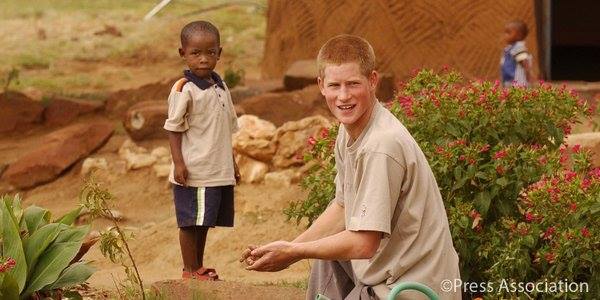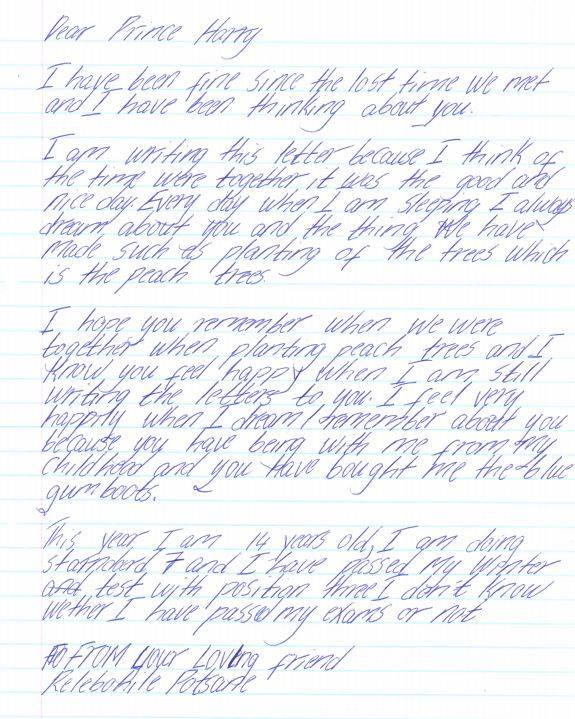 Prince Harry, a keen sportsman, will also play in the fundraising Sentebale Royal Salute Polo Cup, at Val de Vie in Cape Town this Saturday 28th November.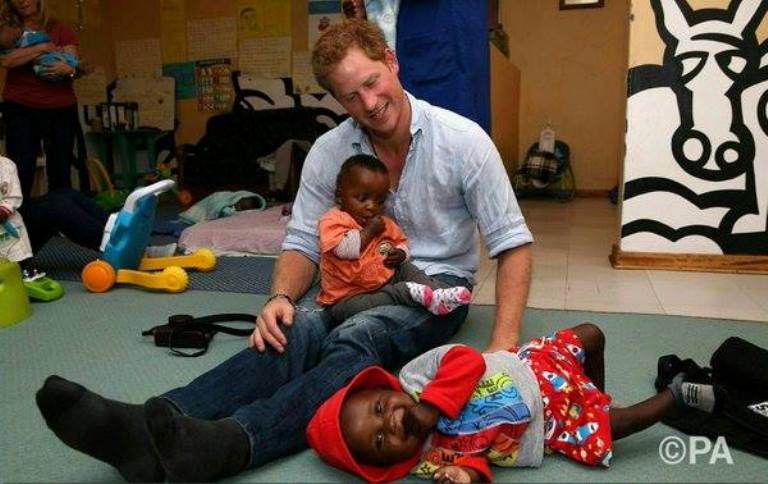 Whilst in South Africa, Prince Harry hopes to learn more about SA's recent history, the issues facing young South Africans, and raise more global awareness about the importance of wildlife conservation.
On Monday the prince will spend time with Archbishop Emeritus Desmond Tutu before visiting a youth centre to meet youngsters linked to gang-related crime, and visiting a project which uses sport to engage with young people on a range of social issues from gender equality to HIV awareness.
On Tuesday, Prince Harry – who is an ardent rugby fan – will be in Durban visiting the Sharks to learn about a programme using sport for social development, nurturing rugby talent. He will also visit Surfers Not Street Children, an organisation providing psychosocial support to street children which is supported by Durban surfer Jordy Smith.
The prince will end the day on the beach, meeting locals, before travelling to the Kruger National Park where he aims to draw attention to the anti-poaching efforts being used to protect South Africa's most endangered animals.
During the British summer, Prince Harry was in South Africa working with rangers on the front line of conservation in Africa and is keen to highlight their skills and professional training.
This time he will see the operational and intelligence gathering response coordinated at the Mission Joint Operations Centre in Kruger National Park, and visit the Southern African Wildlife College to see rangers in training at all levels of professional development.
Prince Harry will complete his official tour in Johannesburg where he will visit Nelson Mandela's widow Graca Machel at The Nelson Mandela Foundation and be given a tour of the private archives of the Centre for Memory. According to the press release, the prince had a great admiration for the statesman and had the honour of meeting Mandela at several events hosted by his (royal) family.
Prince Harry is apparently keen to learn how SA is using Mandela's legacy to inspire and empower the next generation of South Africans, and will meet students who are participating in Nelson Mandela – The Champion Within, a youth development programme operated by LifeCo UnLtd SA and the Nelson Mandela Foundation.
His trip ends on Thursday 3 December with a visit to a Youth Empowerment Exposition, focusing on youth entrepreneurship.
The British prince has previously undertaken three official and charitable visits to South Africa – with his father The Prince of Wales in 1997, with his brother Prince William (Duke of Cambridge) in 2010, and again in 2013 on behalf of Sentebale.
The prince has visited South Africa several other times for holidays (with his then girlfriend Chelsy Davy) and as mentioned above, as recently as August when he spent time in the bush on the frontline of anti-rhino poaching efforts. The prince, and his brother Prince William, have emerged as a strong force in helping South Africa to raise awareness to help fight the poaching that threatens our wildlife.