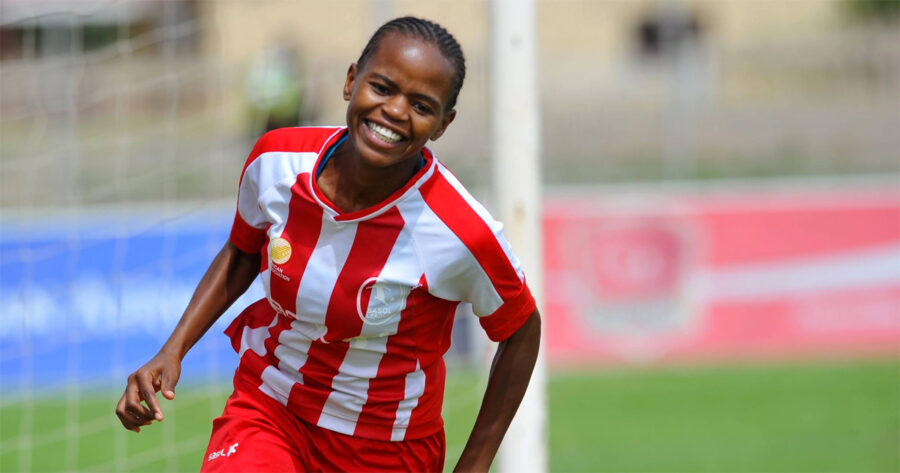 SA Football Star Hildah Magaia Follows Her Dreams With Move to Sweden
Hildah Magaia, South Africa's awesome 2020 COSAFA Women's Cup Player of the Tournament, has signed a two-year deal with Sweden's Moron BK club. The 25-year-old striker, who was also National Women's League Player of the Season and top goalscorer, said she is over the moon following her dream to move overseas. "I am so delighted […]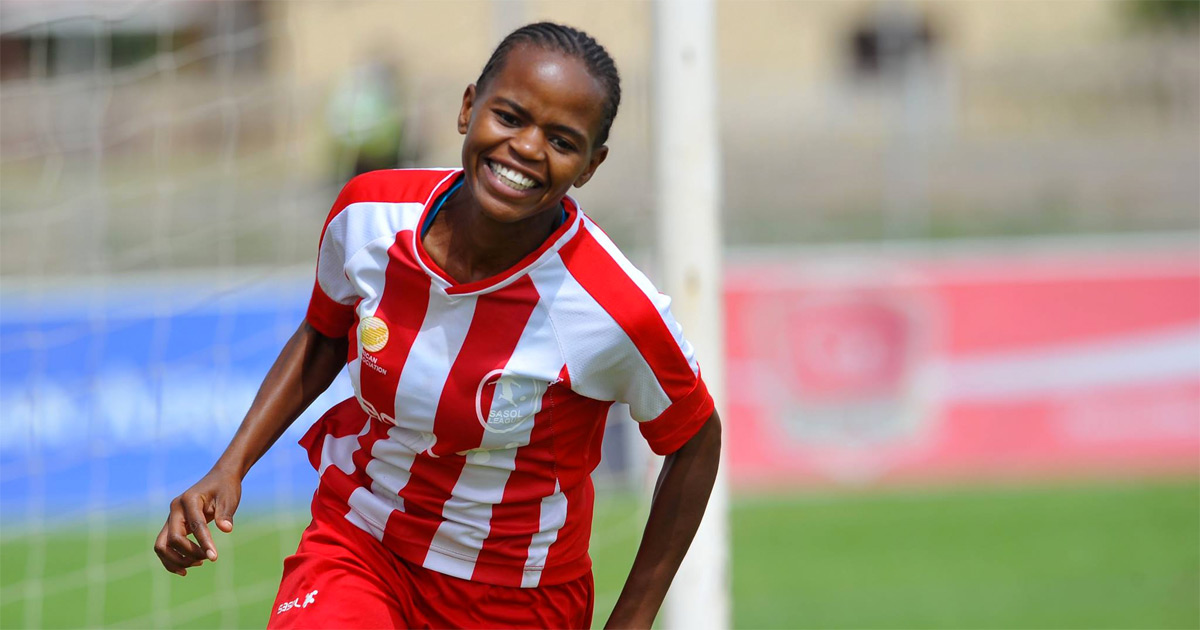 Hildah Magaia, South Africa's awesome 2020 COSAFA Women's Cup Player of the Tournament, has signed a two-year deal with Sweden's Moron BK club.
The 25-year-old striker, who was also National Women's League Player of the Season and top goalscorer, said she is over the moon following her dream to move overseas.
"I am so delighted about this opportunity to spread my wings and showcase my God-given talent," said Hildah, adding that she waited patiently for her time to move abroad.
As many South African expats know, adjusting to a new country and environment can be a challenge… but Hildah says she's ready.
"I am hoping to be better than I was before and be able to help Moron BK win trophies and also do well for Banyana Banyana whenever I am given a chance to represent the country."
Hildah said African football was on the rise and the more players go overseas, the better for their careers and country. SA's Linda Motlhalo alreayd moved to Djurgardens in 2019.
Hildah has apparently settled in well at Skogsvallen IP.
"I wish more and more African players can go overseas," she said. "This will show the rest of the world that this continent has talent.''
Banyana Banyana coach Desiree Ellis – who has always spoken highly of Hildah – said: "She has raised her hand and she is no different from many other talented footballers that have secured moves abroad. I want to wish her all the best and she must continue working hard and maintain the form she showed during the COSAFA Cup tournament."
https://twitter.com/WIMwomen/status/1364537852177088514
Sources: SAFA and Goal.com