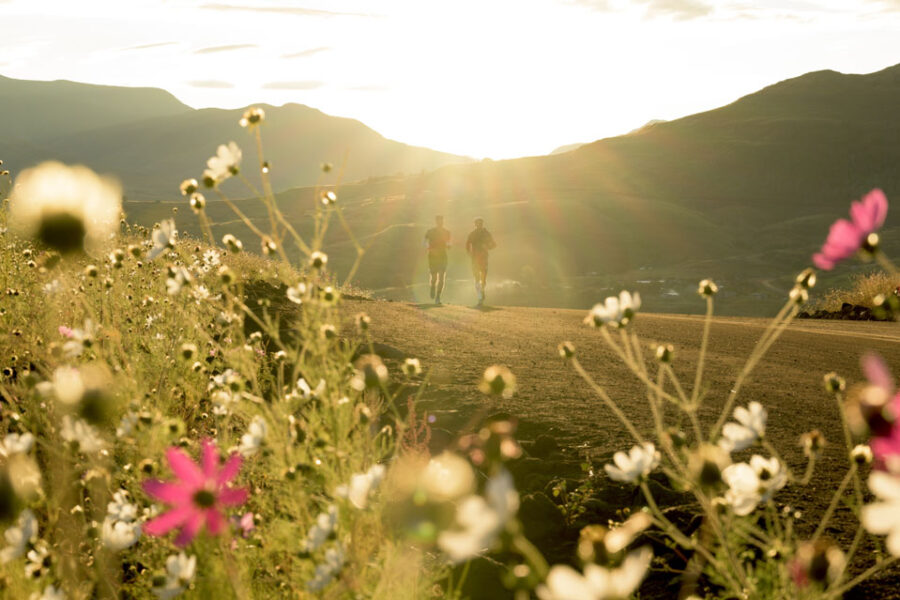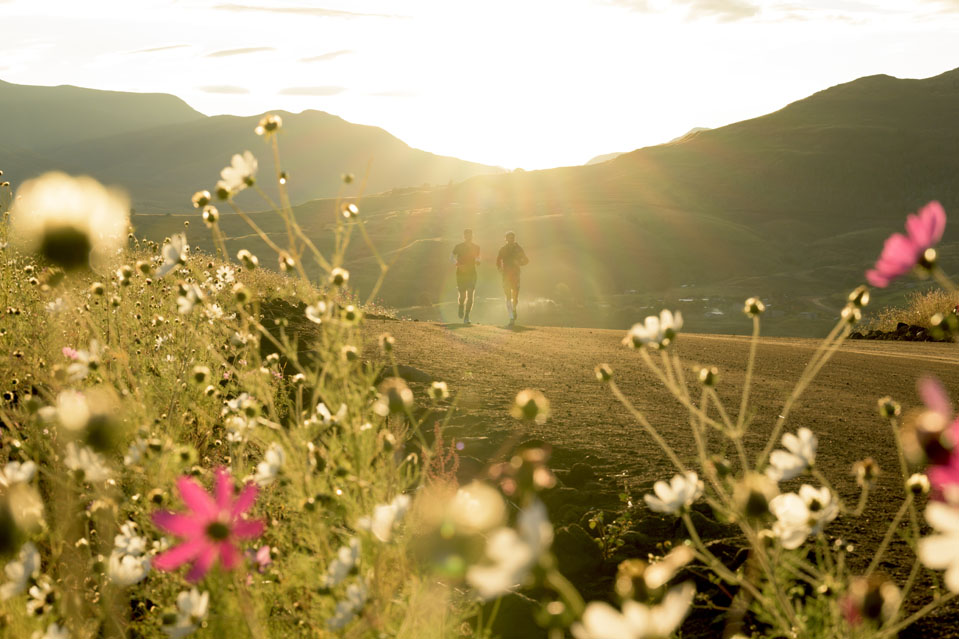 SA Ultrarunners Circumnavigate Lesotho Covering Mind-Boggling 1,100km in Just 16 Days
South African ultrarunners Ryan Sandes and Ryno Griesel have combined to produce another extraordinary feat when they circumnavigated almost 1,100km of the landlocked African country Lesotho in 16 days, 6 hours and 56 minutes, for an average of just shy of 69km or a little more than one and a half marathons, every day! They […]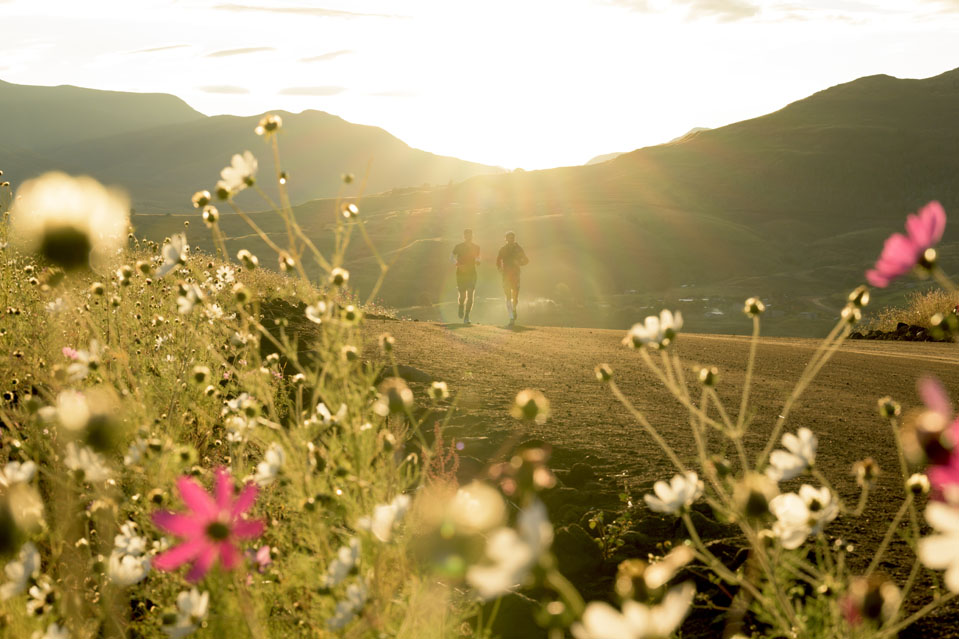 South African ultrarunners Ryan Sandes and Ryno Griesel have combined to produce another extraordinary feat when they circumnavigated almost 1,100km of the landlocked African country Lesotho in 16 days, 6 hours and 56 minutes, for an average of just shy of 69km or a little more than one and a half marathons, every day! They endured brutal weather at 33,000m of elevation!
Sandes and Griesel previously embarked on the ultimate Drakensberg adventure – the Drakensberg Grand Traverse – in 2014 when they ran 204km non-stop while they smashed the Great Himalaya Trail record in 2018 with a new mark of 25 days, three hours and 24 minutes.
This time around, the legendary duo overcame huge physical and mental hurdles to tackle the mammoth circumnavigation that included over 33,000m of elevation along the borders of the beautiful country.
The trail, which began and concluded at the Telle Bridge Border Post, commenced on 10 April 2022 and took them to the most remote and untouched regions of the Mountain Kingdom and South Africa.
They covered the length of the entire Drakensberg Mountain range and summited some of Lesotho's most breathtaking peaks, including Mafadi Peak – the highest mountain in South Africa at 3,446.1m.
As ever, in the daunting projects that the pair undertake, Mother Nature did not provide them with a smooth trip on their home continent as they had to endure freezing weather and dangerous flooding.
They encountered brutal temperatures ranging from -5° on the mountains up to 30° degrees in the lower lands, while 23 pairs of socks were worn during their "toughest challenge yet".
Cape Town native Sandes, 40, revealed:
"It was definitely a lot more challenging than we initially anticipated, especially the extreme weather we experienced in the mountain section – ice, snow and severe cold. There were some really cold nights out there, where we didn't think we would make it through. All those curve balls make for real epic adventure with some incredible memories I'll hold onto forever. We've been on enough crazy adventures together to know that the key is ultimately trust and respect. I wouldn't want to have achieved this with anyone else."
Griesel, 42, added:
"It felt like we were building a puzzle. Often we had to take a couple of steps back to move forward again and that was mentally quite challenging. Running through the mud and doing multiple river crossings was pretty slow going."
WATCH