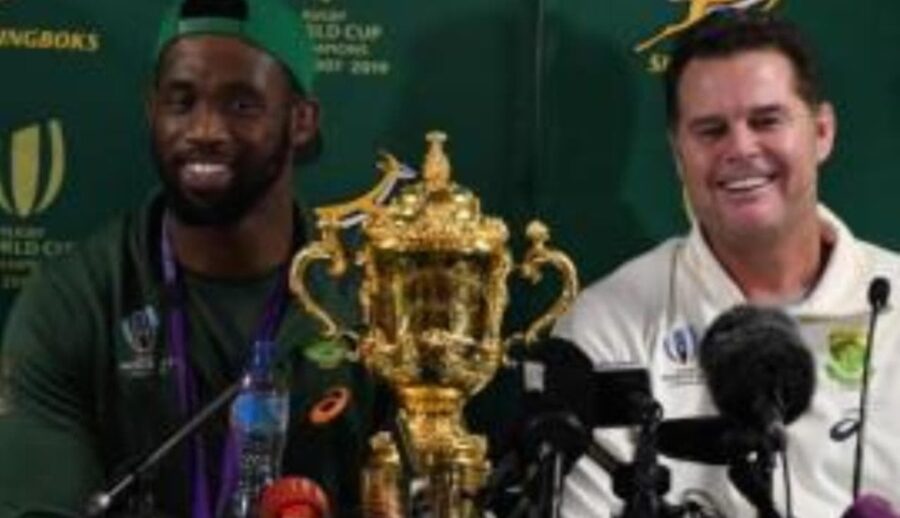 SABC, MultiChoice agree on rights to broadcast Rugby World Cup
The SABC has confirmed that the Corporation has in principle concluded an agreement with MultiChoice to broadcast all the Springbok games.
The Minister of Sport, Arts and Culture Minister Zizi Kodwa has welcomed the agreement between the South African Broadcasting Corporation (SABC) and MultiChoice regarding the broadcast rights for the 2023 Rugby World Cup.
MultiChoice announced that it had reached an agreement with the SABC to sub-license broadcast rights to the public broadcaster for the Rugby World Cup.
This means that millions of South Africans will be able to watch key matches in the 2023 Rugby World Cup, including all the games the Springboks will participate in.
"I welcome this groundbreaking agreement which will allow all South Africans to watch the world champions, the Springboks, as they defend their Rugby World Cup title.
ALSO READ: Siya Kolisi and two others set to make Rugby World Cup history
"Rugby has the potential to unite our people, to foster social cohesion and national unity. We have seen this in the times the Springboks have won the Rugby World Cup," Kodwa said on Thursday.
The Springboks who are three-time world champions will be participating in the 2023 Rugby World Cup taking place in France.
The World Cup fixtures run from Friday 8 September to Saturday 28 October.