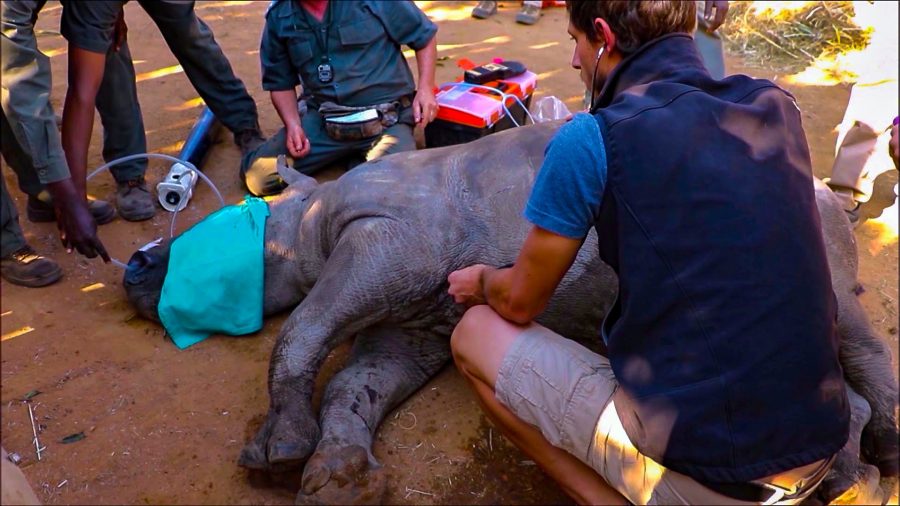 Sanctuary Co-Founder Saves Baby Rhino with CPR in Mpumalanga
The incredible moment a baby rhino's life was saved by vets in South Africa – administering CPR – has gone viral around the world. Meha – an orphaned white rhino at Care for Wild Rhino Sanctuary – was undergoing dehorning surgery in Mpumalanga when its heart stopped. Four vets immediately administered chest compressions, whilst the Sanctuary's co-founder, Chris […]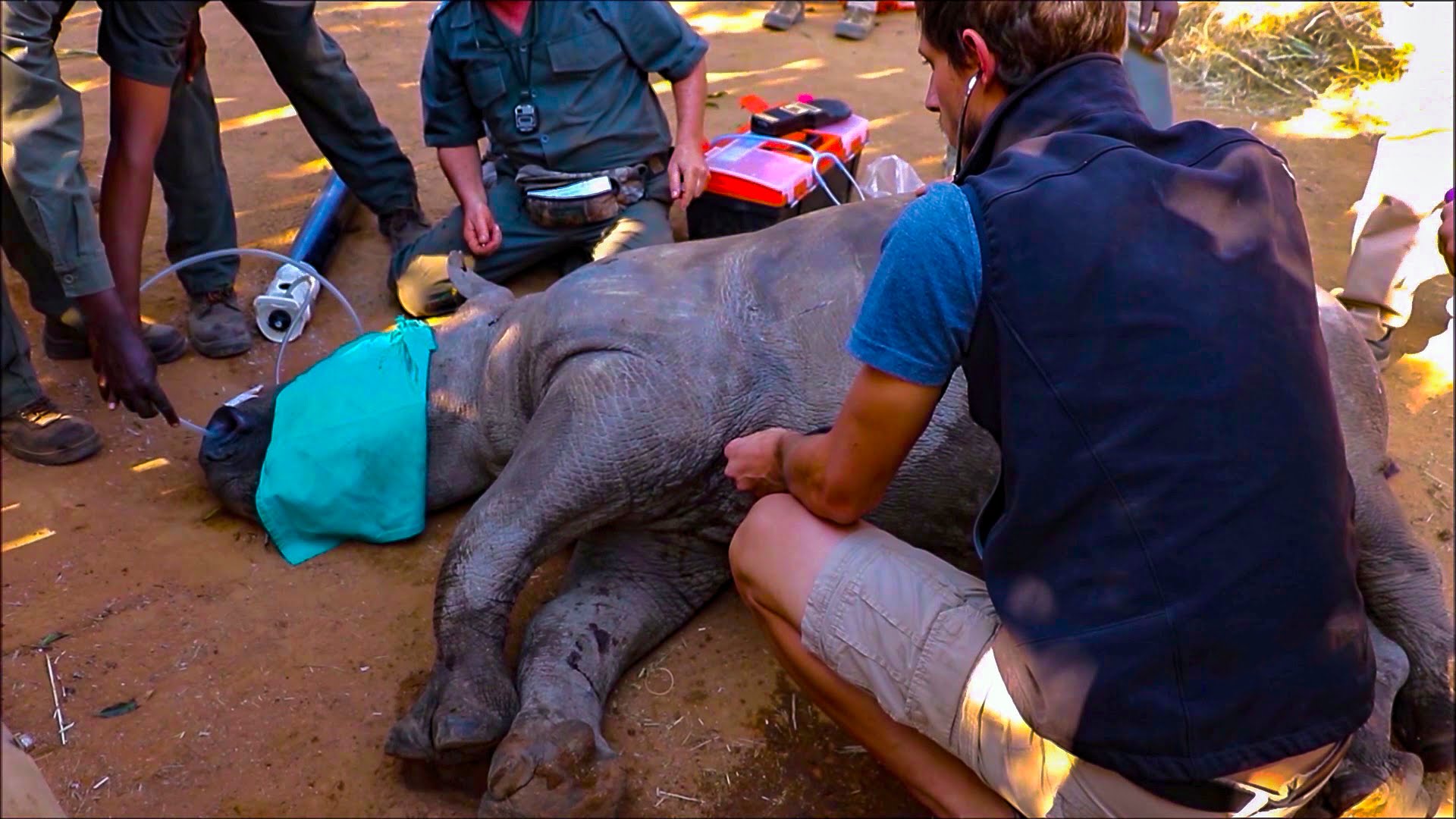 The incredible moment a baby rhino's life was saved by vets in South Africa – administering CPR – has gone viral around the world. Meha – an orphaned white rhino at Care for Wild Rhino Sanctuary – was undergoing dehorning surgery in Mpumalanga when its heart stopped.
Four vets immediately administered chest compressions, whilst the Sanctuary's co-founder, Chris de Bruno Austin, blew air into Meha's nose.
Although the incident occurred in mid-July, footage was only uploaded to YouTube – by Working with Rhinos – a couple of days ago.
Meha has been with the Sanctuary since May last year when she was found standing alone beside her mom's carcass… after her mom had been brutally killed by poachers. Meha had stood there for two days.
The dehorning surgery is controversial… but has become a drastic solution for many rhino owners in SA where rhino are poached relentlessly to obtain their horn to feed a demand in certain Asian countries where rhino horn is mistakenly believed to contain healing properties for illnesses such as cancer.
Working with Rhinos said: "On Tuesday the 12th of July 2016, a decision was made by SANParks, MTPA, and Care for Wild Rhino Sanctuary NPC management to dehorn all rhinos at the Care for Wild Rhino Sanctuary due to the on-going national poaching crisis, and a number of serious poaching threats that were received at the non-profit organisation.
They explained that "as rhino horn is made up primarily of keratin, the protein found in hair and nails, the removal of the horn is not painful to the animal, and regrows in much the same way. It is also important to note that, contrary to many cultural beliefs, rhino horn does not have any medicinal properties.
"The dehorning procedure is routinely performed on rhinos in captivity, and has proven over time to be one of the most effective techniques in the relentless fight against rhino poaching.
"During this specific dehorning exercise, our beloved white rhino orphan Meha experienced an adverse reaction to the sedative that was used for the procedure. Thanks to continuous monitoring by the SANParks team, it was immediately identified that Meha's breathing and pulse had come to a complete stop.
"This prompted Care for Wild Rhino Sanctuary's co-founder, Chris de Bruno Austin, to initiate CPR on the 410kg (900lbs) white rhino by blowing into Meha's nose as several other team members engaged in chest compressions.
"Chris and the team refused to give up, and after several painstaking minutes, Meha was successfully resuscitated and began to breathe on her own. Meha has since made a full recovery, and is currently grazing in the fields with her fellow rhino orphans.
"Whilst it pains us that such drastic measures are necessary to keep our rhinos safe, we are happy to report that all the rhinos at the Care for Wild Rhino Sanctuary NPC were successfully dehorned, and would again like to thank SANParks and the MTPA for their on-going support and commitment to the safety and well-being of the animals being cared for at the rhino sanctuary."
Watch Video: Saving a baby rhino with CPR