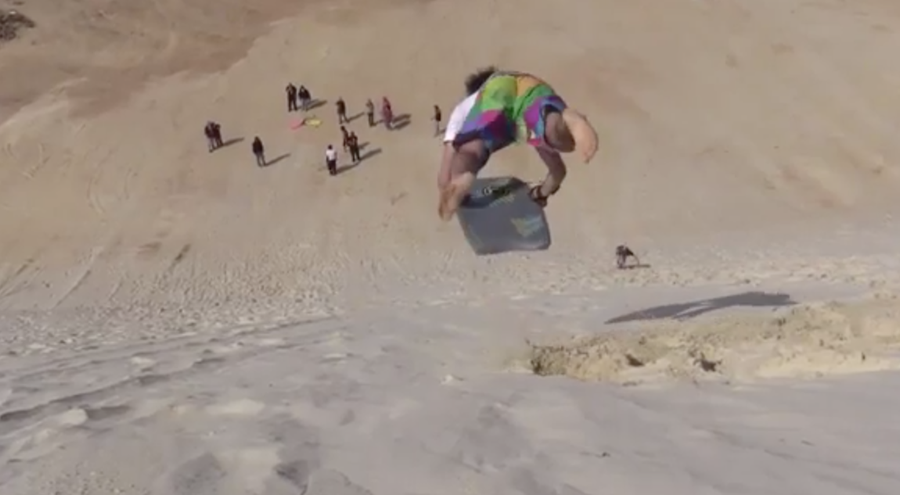 Watch Sandboarding South African Mine Dump Style
The mine dump at Krugersdorp in Gauteng is apparently the biggest man-made mine dump in the world. Certainly one of the biggest. And that means it's perfect for…sandboarding! Check out the video footage below – from young kids (with sandy running noses) to adults racing, performing acrobatics on their boards…and getting 'dumped' in the dump. Richard […]

The mine dump at Krugersdorp in Gauteng is apparently the biggest man-made mine dump in the world. Certainly one of the biggest. And that means it's perfect for…sandboarding!
Check out the video footage below – from young kids (with sandy running noses) to adults racing, performing acrobatics on their boards…and getting 'dumped' in the dump.
Richard van Schalkwyk took the video of a group of South Africans having a jol on the steep slopes. Music is by Faceless Mambo and Brian Beatz (Molele).
Watch Video – Sandboarding Mine Dump Style