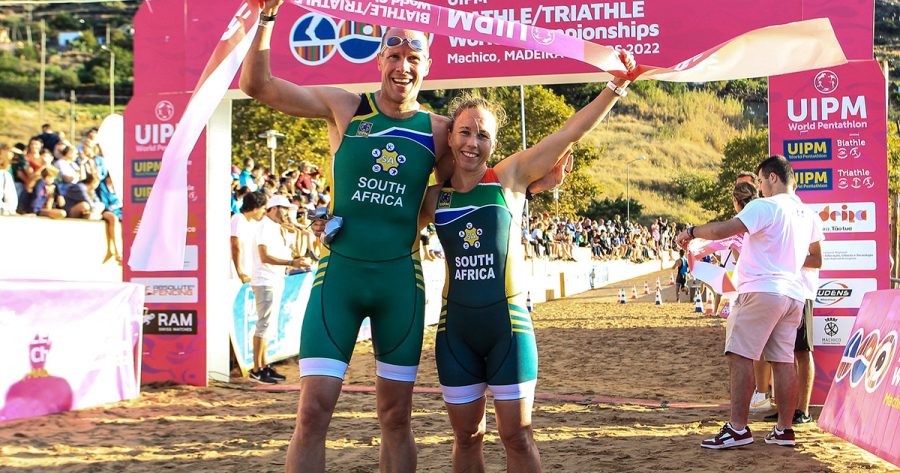 South Africa Finishes Top in Portugal with 26 Golds at Biathle-Triathle World Championships
South Africa has come out tops – out of 31 countries! – with an amazing 26 Gold medals at the Biathle-Triathle World Championships, which was held over the last four days in Madeira, Portugal. UIPM World Pentathlon said: "The battle for medal supremacy was an all-African affair as South Africa and Egypt shone across almost […]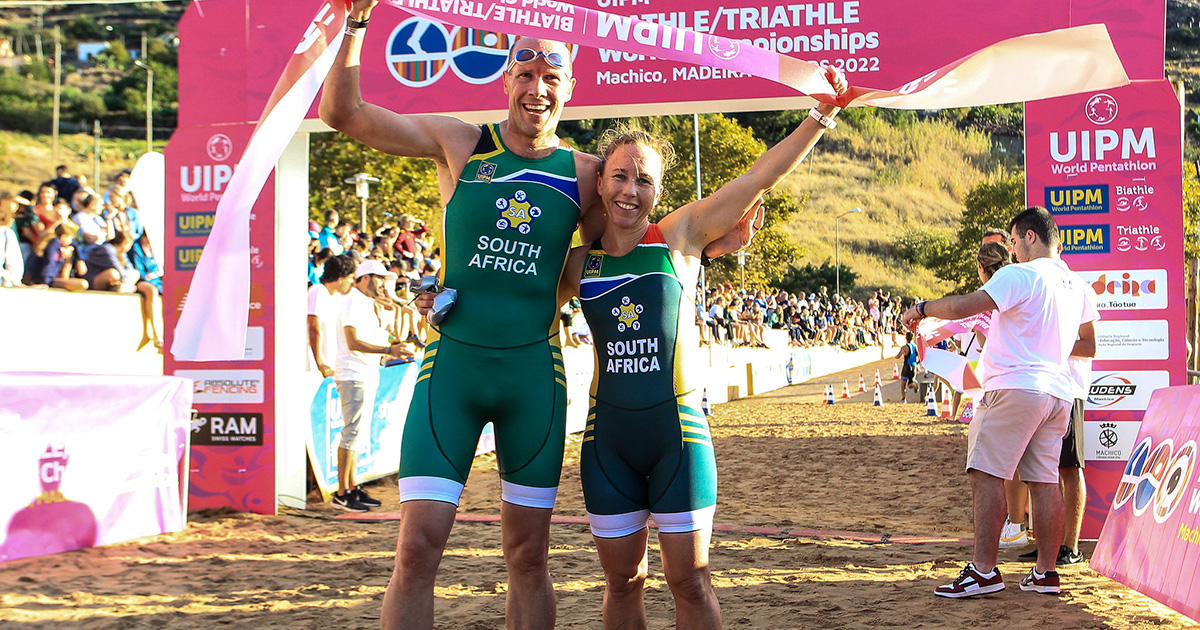 South Africa has come out tops – out of 31 countries! – with an amazing 26 Gold medals at the Biathle-Triathle World Championships, which was held over the last four days in Madeira, Portugal.
UIPM World Pentathlon said: "The battle for medal supremacy was an all-African affair as South Africa and Egypt shone across almost all age grades. In the end it was South Africa who came out on top…"
Egypt finished with 22 Golds and Great Britain with 16. There were 31 countries with 647 athletes ranging in age from under 9 to over 60 gathered at Machico, on the island of Madeira.
Back home in East London in the Eastern Cape, the Oxford Striders Running Club were very proud as some of their runners grabbed Gold. Andrea Louise Ranger took Gold in the Masters 40+ Individual Gold AND with her partner Tiaan Rossouw in the Master +40.
An elated Helen Pretorius, from the Striders Club, celebrated the athletes "putting East London and South Africa on the map".
Helen said the club was also "super proud" of Rodney Westgate's achievement – coming first in his age category with a Gold in the Master +50 category.
Andrea thanked everyone for their congratulatory messages and said: "❤️???‍♀️Thank u ? it's been so good, (and fun) to use my running fitness elsewhere ??‍♀️??‍♀️??‍♀️"
From other clubs, SA's Simone van der Merwe won the Under 15 Girls Triathle title. She said: "It feels amazing. It feels amazing to win the gold medal again. I wouldn't have done it without God. I felt like I was in the better heat so I felt confident. I caught up nice."
Women's Masters 60+ Triathle champion was also South African. Lynette Fischer said:
"I am very grateful to my lord and saviour for giving me the ability to run still at this age and to participate and mix with so many people who I have known for years – we meet at the World Champs every year. Even though we only see each other once a year we have become friends and I appreciate them. Without them we wouldn't have the competition. All the young ones, they get to know you and cheer you on and it's really inspiring. They lift you, it makes it so much fun."
The sequence of Biathle is run-swim-run, while athletes in Triathle compete in a swim-run- shoot format. The sport made its debut on the international stage at the UIPM Biathle-Triathle World Championships 2013 in Cyprus.