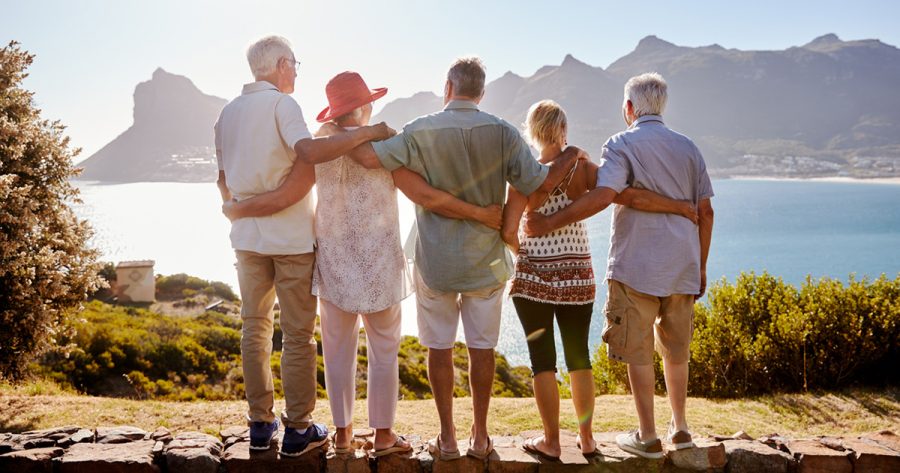 Message for South Africans Abroad from Ageing Family Back Home
To all South Africans, but particularly those who have left South Africa some many years ago, and who left their parents or grandparents behind in South Africa – parents or grandparents who may have still been young, strong, vital, with many good years ahead of them at the time of your leaving. I am one […]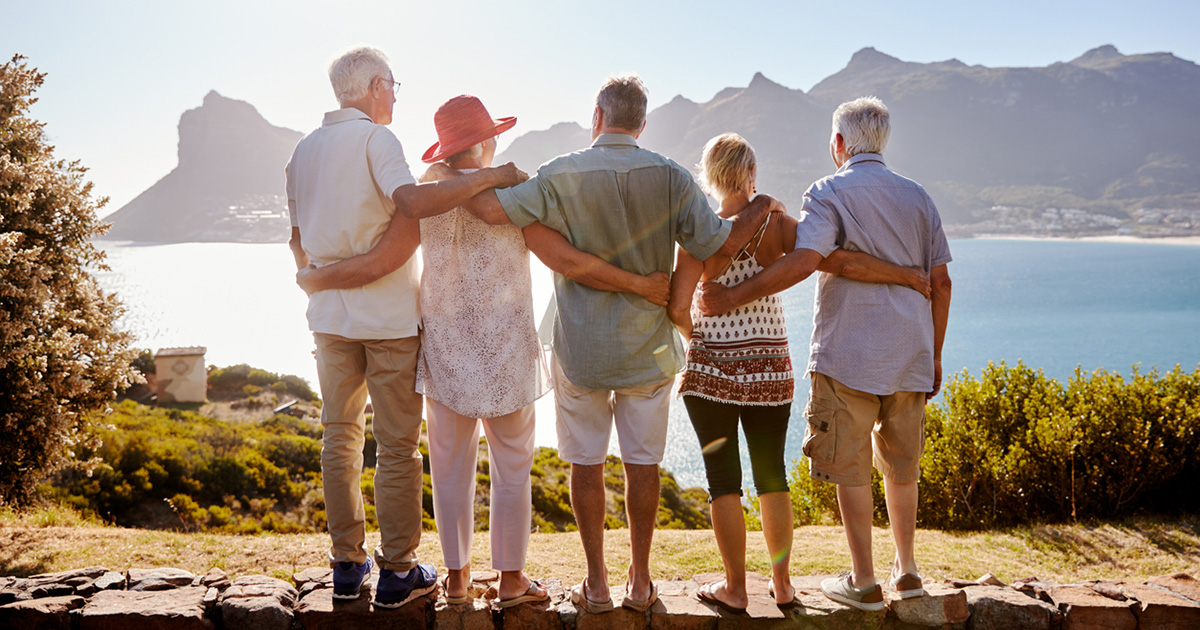 To all South Africans, but particularly those who have left South Africa some many years ago, and who left their parents or grandparents behind in South Africa – parents or grandparents who may have still been young, strong, vital, with many good years ahead of them at the time of your leaving.
I am one of the 'lucky ones', writes Irene Boyd*, my adult children and grandchildren have stayed in South Africa, therefore I am not alone as I age, so I am speaking now for those who have not been as lucky; I am speaking for those whose adult children and grandchildren left; I am speaking for those who are elderly and alone in South Africa.
When you left South Africa, no doubt for very good reasons, nothing stood still as it was when you left. Age creeps, and we still want to think of ourselves as strong, as capable, as the adult in the relationship with our admittedly adult children. But we are not the same, and everything around us has changed.
I know that many send money back to SA for the support of your elderly people – and that is awesome. I just now want to ask you all to please check up on your elderly people, have REAL conversations with them about their CURRENT status, be it health or financial or safety and security and whatever else comes to mind.
In the little area I live in on the KZN South Coast, we receive fairly regular alerts for elderly people who have gone 'walkabout' and just got 'lost' or simply never made it home – and so people who get the alerts and can, will drive around looking for them – but with the price of fuel these days, that is not so many people.
I have seen and experienced with some elderly, that one or another form of dementia creeps ever so subtly, that unless you talk to them and see them very regularly, you will never suspect how mentally lost they truly are. Conversely, if you do talk to them regularly, it is just as probable that you won't pick up that anything is wrong unless you specifically look for it. Sometimes they mentally live in the past, and talk about their dead loved ones as if they are still alive – they talk about seeing them just that day or last week. Or they talk about currently working on something from a long-ended career, or a fantastic meal they just cooked and ate – but it was actually a meal from long, long ago.
We have regular warnings about crime hot spots in town centres – yet go there and you will see a single elderly person, perhaps frail, wandering around unaccompanied. Some have been robbed, or mugged. Or they go into a shop and leave their cell phone or bank cards or keys or spectacles lying somewhere in a shop. Memory just isn't what it was when younger, and this makes them vulnerable, especially because the old people always want to try and help the beggars, many of whom are sadly professional beggars who may target the elderly, and wouldn't think twice about taking added advantage if they can.
I think some of you have settled your old people in SA 'care homes', (and as said, some of you will be paying a lot for that 'privilege'), but please do try to send some local friend or family member to regularly check up on them there. I have been to some of these homes, I have seen firsthand how truly desolate some of the old people are there. They MISS their families, they are LONELY, and they FEEL abandoned – even if you manage to call them sometimes. A lot of them have their precious belongings stolen from them there. Sometimes the 'care' is really not up to scratch, or the food may be truly ghastly.
Maybe both your parents or grandparents were alive when you left SA, but inevitably one of them will pass away, leaving the other alone, creating added vulnerability. As already said, we never want to admit to our children that we are not as strong, not as capable – and believe me, in a Skype call or whatever, it is SO easy for these old people to wilfully hide the realities of their situations from you. If they are still living in their own home, the reality is that they probably are not able to keep their place as clean and neat (or as safe!) as they always did. They probably do not have the energy to perhaps cook the most nutritious food as they always did before – and maybe can't tell you if they ate or not that day. Many take medications far longer than necessary, or on the other end, don't take the medications they should, through simple confusion or memory loss. Perhaps they still drive a car when they are not in a condition to be driving at all. Perhaps they can't get to a shop to buy the necessary food they need, so they may often go hungry.
For any elderly person who needs to go to any govt office for anything (ID, Passport, Car License, Driver's License Renewal, or municipal office etc) it is an absolute nightmare. They really should not go alone. Most elderly people do not have the physical stamina to stand for up to 8 hours in a queue, and that's just for starters. Most of these offices are not situated in what could be considered safe areas. The vulnerabilities are glaring – they need help.
I want to stress that I am not criticizing anyone – everyone does their best I am sure – but I just wish that those who can would reassess their own family situation with the above in mind, in the interests and protection of the many vulnerable elderly in SA.
God bless all the amazing South African people, and God bless South Africa…
By Irene Boyd (*not her real name)
Stay connected to South Africa with thousands of local movies, TV series and documentaries on  Showmax  – available for South Africans abroad to stream as well (in most countries).