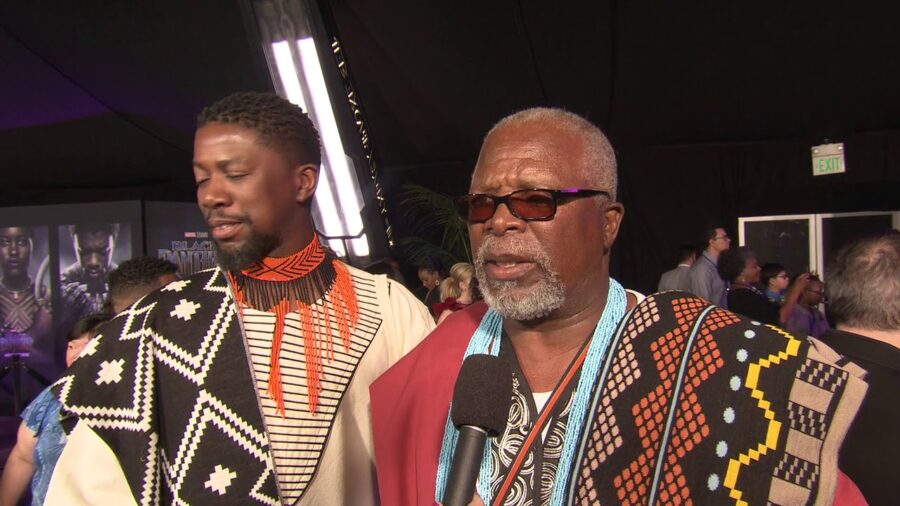 South Africa Shines in Oscar Nominations with Black Panther Leading the Popular Pack
LOS ANGELES – Marvel Studios film "Black Panther" made Oscars history on Tuesday, landing the first Best Picture nomination for a superhero movie… and making South Africans, particularly the three SA actors involved in the movie, extremely proud! (See key 2019 Oscar nominations below.) The film stars legendary actress Connie Chiume as one of the […]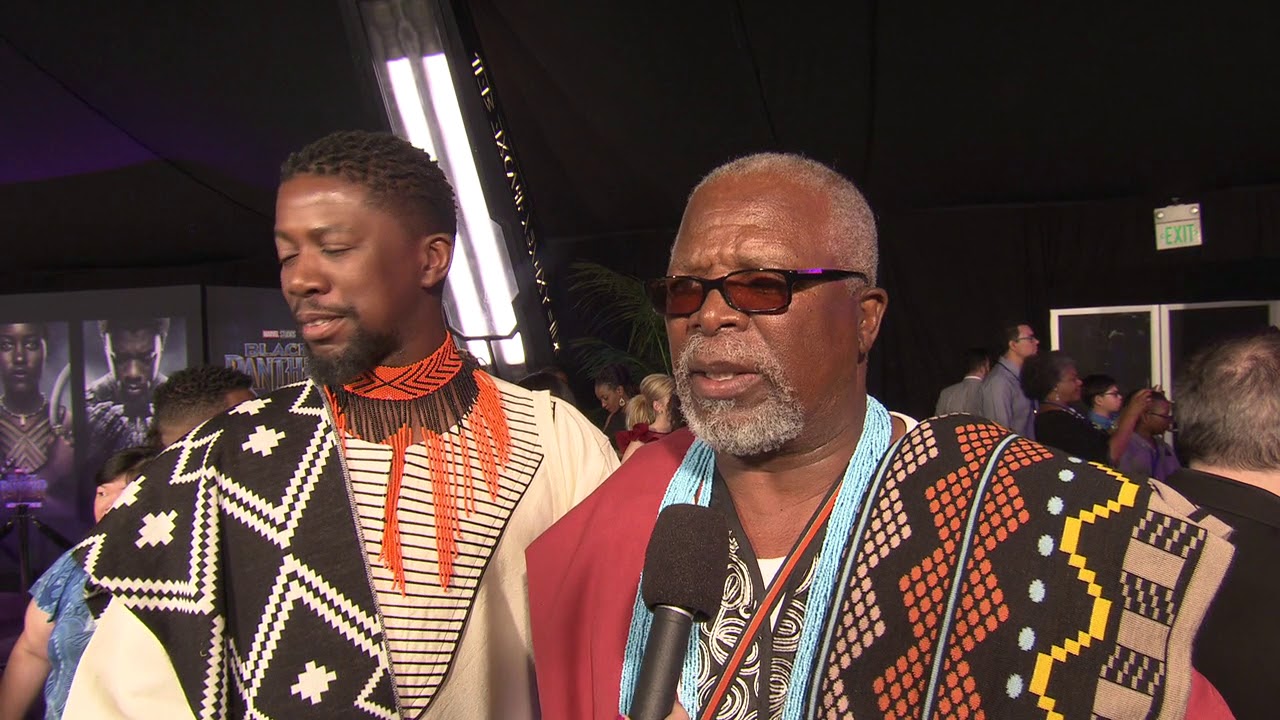 LOS ANGELES – Marvel Studios film "Black Panther" made Oscars history on Tuesday, landing the first Best Picture nomination for a superhero movie… and making South Africans, particularly the three SA actors involved in the movie, extremely proud! (See key 2019 Oscar nominations below.)
The film stars legendary actress Connie Chiume as one of the four elders of Wakanda, veteran actor John Kani as King T'Chaka – father of the King of Wakanda, T'Challa (Chadwick Boseman), and Kani's real-life son – Atandwa Kani – as the younger version of his character.
And whilst Wakanda may be a fictional African country, to Kani's delight – the language spoken is his home language of isiXhosa (watch video below).
Other box-office hits among the eight nominees for the movie industry's top prize included musical remake "A Star is Born" and rock biopic "Bohemian Rhapsody". Other nominees include "The Favourite", "Vice", "BlackKKlansman", "Green Book" and "Roma".
"Black Panther" was 2018's top-grossing movie in the United States and Canada, and second-highest worldwide, with $1.3 billion in ticket sales. Released by Disney-owned Marvel, it was the first superhero film to feature a predominantly black cast.
It became South Africa's highest grossing Saturday movie when it earned  R6.9-million on 17 February 2018.
The movie – which is the first superhero movie in the Academy Awards' 91-year-history to receive a best picture nomination – was hailed for bringing African pride and beauty to a big-screen adventure. It received seven nominations in total.
Kani has previously said: "In South Africa, we've been watching these movies all our lives – Batman, Superman, Captain America – and every time the mask comes off it's a white man. But this time you take off the mask and the hero is me.
"The hero is all of us in Africa and the diaspora. It's a remarkable thing."
Another actor featured in the nominations today who has strong South African ties is British actor Richard E. Grant from Swaziland, who studied at the University of Cape Town. He received a Best Supporting Oscar nomination for his role in 'Can You Ever Forgive Me?'. He once told SAPeople one of the things that inspired him to act was a written message from a UCT professor advising him to rather write than act. He needed to prove the prof wrong.
On hearing the news of Black Panther's nominations, Gauteng publicist Georg Knoke said: "A big shout out to the three South African actors that played a big part in the Oscar nominated movie 'Black Panther'! As far as I remember – apart from Charlize Theron – they are the FIRST South Africans that are part of the nomination for the Best Movie! Bravo!"
Kani told Eyewitness News Lifestyle today: "I am absolutely proud that a movie I am in is being considered for an Oscar. I am over the moon. History has always proved that good work will always be recognised."
Chiume told EWN: "It's exciting to have been part of that greatness… I can't express how proud I am to be part of it. Especially coming from South Africa, what makes me more proud is that the focal point of the movie is Africa.
"I will give credit first to the people who came up with the idea, people who wrote and people who made it come alive. Everybody worked well on it. I am so proud."
Nominees typically see a boost in tickets sales after the Oscar nominations are announced, said Reuters.
The Oscars, chosen by the 8,000 members of the Academy of Motion Picture Arts and Sciences, will be handed out in Hollywood on Feb. 24.
(Reporting by Lisa Richwine and Jenni Baxter; editing by Jonathan Oatis and Jenni Baxter)
WATCH John Kani speaking at the Black Panther world premiere
Key nominations for the 2019 Academy Awards
Nominations for the 2019 Oscars, or Academy Awards, the highest honours in the movie industry, were announced on Tuesday.
Best Picture
"A Star is Born"
"Vice"
"Roma"
"Green Book"
"BlacKkKlansman"
"Bohemian Rhapsody"
"Black Panther"
"The Favourite"
Best Actor
Bradley Cooper – "A Star is Born"
Rami Malek – "Bohemian Rhapsody"
Christian Bale – "Vice"
Viggo Mortensen – "Green Book"
Willem Dafoe – "At Eternity's Gate"
Best Actress
Lady Gaga – "A Star is Born"
Glenn Close – "The Wife"
Olivia Colman – "The Favourite"
Melissa McCarthy – "Can You Ever Forgive Me?"
Yalitza Aparicio – "Roma"
Best Director
Alfonso Cuaron – "Roma"
Spike Lee – "BlaKkKlansman"
Adam McKay – "Vice"
Yorgos Lanthimos – "The Favourite"
Pawel Pawlikowski – "Cold War"
Best Supporting Actor
Mahershala Ali – "Green Book"
Adam Driver – "BlacKkKlansman"
Richard E. Grant – "Can You Ever Forgive Me?"
Sam Rockwell – "Vice"
Sam Elliott – "A Star is Born"
Best Supporting Actress
Amy Adams – "Vice"
Regina King – "If Beale Street Could Talk"
Emma Stone – "The Favourite"
Rachel Weisz – "The Favourite"
Marina de Tavira – "Roma"
Best Original Screenplay
"The Favourite"
"First Reformed"
"Roma"
"Green Book"
"Vice"
Best Adapted Screenplay
"BlacKkKlansman"
"If Beale Street Could Talk"
"A Star is Born"
"Can You Ever Forgive Me?"
"The Ballad of Buster Scruggs"
Best Animated Film
"Incredibles 2"
"Isle of Dogs"
"Ralph Breaks the Internet"
"Spider-Man: Into the Spider-Verse"
"Mirai"
Best Documentary Film
"RBG"
"Free Solo"
"Hale County This Morning, This Evening"
"Of Fathers and Sons"
"Minding the Gap"
Best Foreign Language Film
"Capernaum" – Lebanon
"Never Look Away" – Germany
"Shoplifters" – Japan
"Roma" – Mexico
"Cold War" – Poland
Best Original Song
"All the Stars" – "Black Panther"
"I'll Fight" – "RBG"
"The Place Where Lost Things Go" – "Mary Poppins Returns"
"Shallow" – "A Star is Born"
"When a Cowboy Trades His Spurs for Wings" – "The Ballad of Buster Scruggs"
(Reporting by Patricia Reaney; editing by Jonathan Oatis)