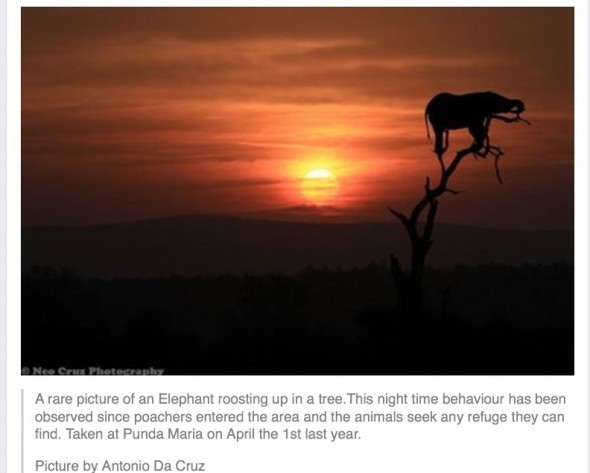 Our Favourite South African April Fools News
Springboks to play in Absa red The Springboks will be debuting a new red and gold kit when they take to the field against Wales on 14 June. The new kit is of the highest standard. The striking red colour evokes feelings of passion, strength, courage and power. Saru said that the change from traditional […]

Springboks to play in Absa red
The Springboks will be debuting a new red and gold kit when they take to the field against Wales on 14 June.
The new kit is of the highest standard. The striking red colour evokes feelings of passion, strength, courage and power. Saru said that the change from traditional green to red had not been done without some soul-searching.
FROM: SARugbyMag.co.za
Nesting Elephant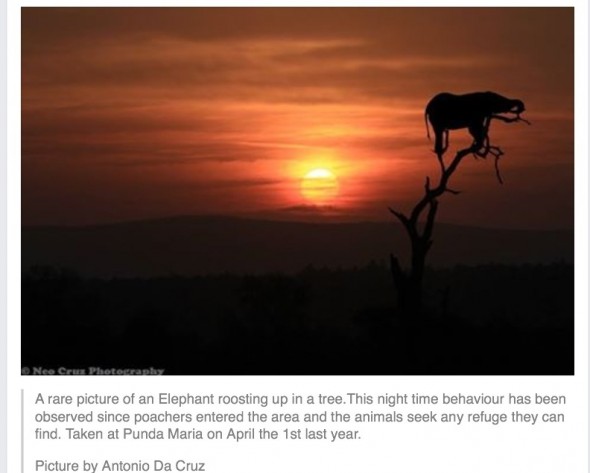 FROM: South African National Parks
DA announces upgrade to Helen Zille's house
The Democratic Alliance is thrilled to announce that the Western Cape Government will pay for a multi-million rand upgrade of Helen Zille's private home in Rosebank, Cape Town.
Following the recent trend of public money being used for upgrades to private residences, Ms Zille is excited to see what this upgrade will do to the value of her family home, which is to be renamed 'Amandla'.
The initial upgrade is planned for about R20 million, but according to Western Cape Finance Minister, Alan Winde, "everyone knows that these things often run way over budget, so the Western Cape Government has set aside R246 million for inevitable cost overruns".
This project will include many of the latest "security features" to protect Ms Zille. The full details of the upgrade are classified, but the Project Manager for the upgrade, Mr Tell Us Nxesi, is able to confirm that Zille's new home will include a "decontamination Jacuzzi", a "security surveillance theatre", an "underground safety gym", and an "emergency helipad that will also serve as a tennis court".
When quizzed about whether she thought the upgrades were defensible, Ms Zille responded: "I didn't ask for these upgrades. I am the Premier, sure, but I don't get involved in any actual decisions. I just work here."
When asked how this upgrade would be paid for, given the other pressing social needs in the country, Mr Winde said "It doesn't matter. The money must be found. We will make a plan. I mean, come on – this is for Helen!"
Mr Winde has said further that he was considering the "introduction of e-tolls in the Western Cape". In an unguarded moment, he went on to say "we will obviously tell people that their money is being used to upgrade the roads and stuff".
The ANC has responded to this news with outrage. ANC spokesperson Mr Jack Daniels Mthembu said that "there can only be one Number One. The DA thinks it can behave like a real government. But Zille is racist – we built Zuma's palace in the rural areas where development is needed. The DA is building their palace in the city. We will be reporting this matter to the Public Protector for investigation".
FROM: The DA