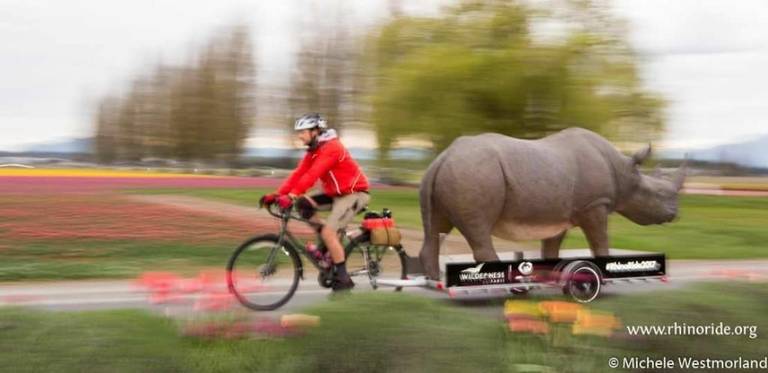 South African Biking Thro' USA with Life-Sized Rhino Hot on His Heels
Matt Meyer has gotten used to the inquisitive looks and people wanting take his photo.It comes with the territory for Meyer, a 31-year-old South African safari guide, who has spent more than a month riding his bicycle down the West Coast of the USA, from the Canadian border, with a nearly 350-pound fiberglass rhinoceros in […]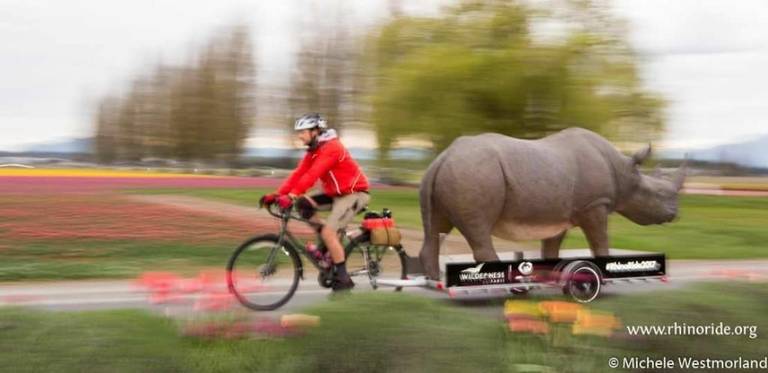 Matt Meyer has gotten used to the inquisitive looks and people wanting take his photo.It comes with the territory for Meyer, a 31-year-old South African safari guide, who has spent more than a month riding his bicycle down the West Coast of the USA, from the Canadian border, with a nearly 350-pound fiberglass rhinoceros in tow.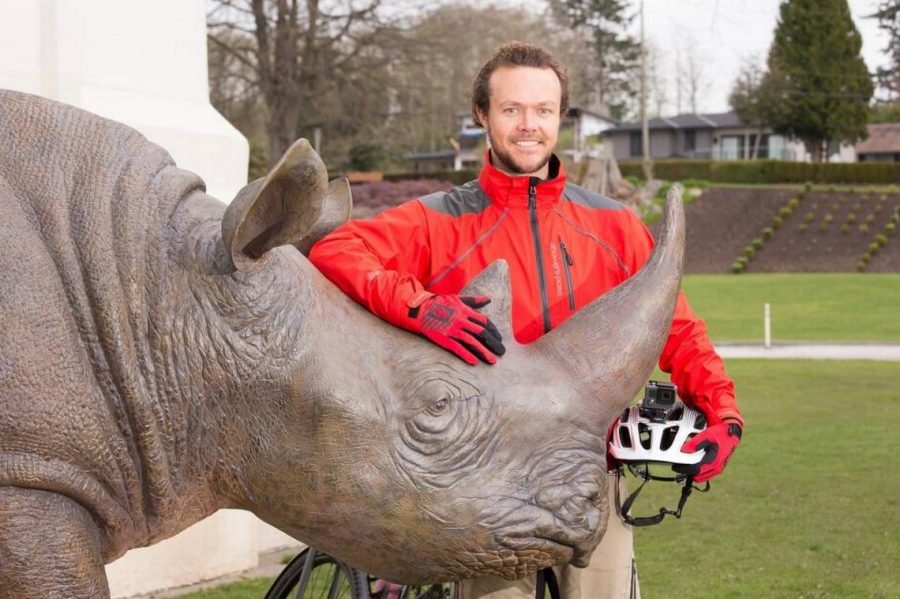 The 2,000-mile journey he began April 17 in Blaine, Washington — with almost no cycling experience — is dedicated to raising funds and global awareness for the poaching crisis on rhinos in his home country, South Africa.
Meyer and his rhino replica, Lunar, are expected to roll through San Luis Obispo County early next week en route to San Diego, their final destination.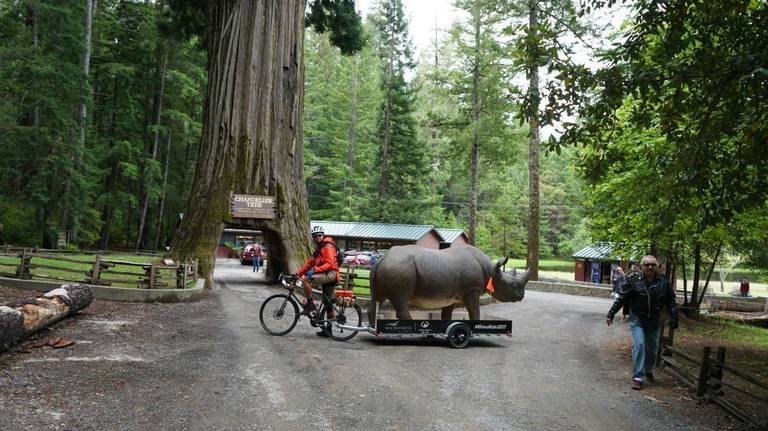 "For the most part it's been really positive," Meyer said in a phone interview last week outside of Watsonville. "A couple people have been annoyed with me on the road and things, but I think some people get annoyed with anything on the road."
The fundraising portion of the Rhino Ride project has "gained a lot of momentum over the last few weeks" since Meyer entered California. He has helped raise about $65,000 toward a $250,000 goal.
The biggest challenge, Meyer said, has been turning the positive response in person and on social media into actual donations. All money raised will go to South Africa's Care for Wild Africa (the world's largest rhino orphanage and sanctuary), Namibia's Save the Rhino Trust and Kenya's Ol Pejeta Conservancy.
Those interested in donating can do so at rhinoride.org. People also are encouraged to purchase one or more of 500 raffle tickets available on the website with a chance to win a two-week, $20,000-value luxury safari for two in Botswana, South Africa and Zambia, donated by Wilderness Safaris.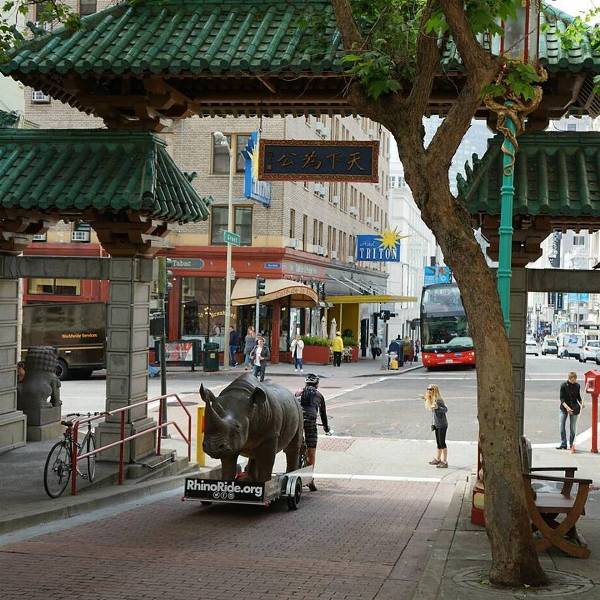 It's a cause close to Meyer's heart, having seen the rhino population diminish firsthand. A rhino is slaughtered for its horn every eight hours, according to Meyer, and the species could be extinct within a decade if that pace holds.
He knew it would take a bold approach — like towing a massive rhino replica across three states — to generate the interest necessary to make a financial difference.
"Our rhino, as with the real thing," rhinoride.org says, "is an imposing creature and it forces one to wonder how such a formidable beast can be made so vulnerable by the actions of man."
As for the ride, it hasn't been without its hairy moments.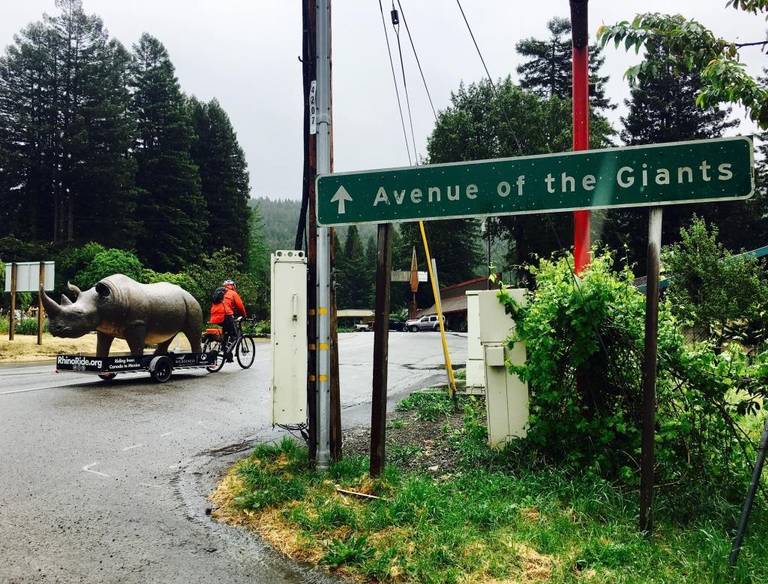 There was the rain and hail and wind in Oregon; the dog that jumped out of a car window trying to attack Lunar in Washington; and a particularly brutal stretch going over the mountains along California State Route 9.
Safe to say, Meyer is looking forward to a little Southern California sunshine.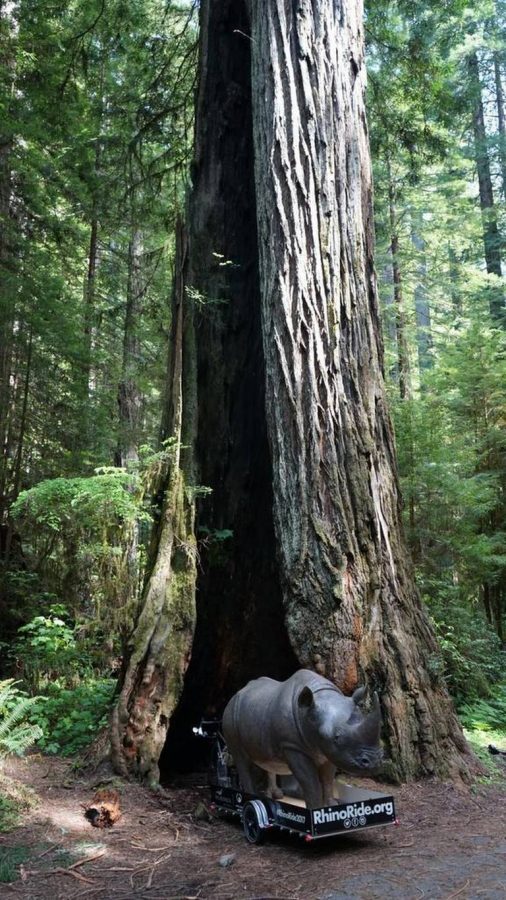 "Going through the redwoods and then right on the coast, it's so diverse," Meyer said. "I probably couldn't choose one particular place of the thousand-odd miles of California that is my favourite."
Watch Long Ride to Free Them
By: Lucas Clark. This article first appeared in the USA on The Tribune and is republished here with kind permission.