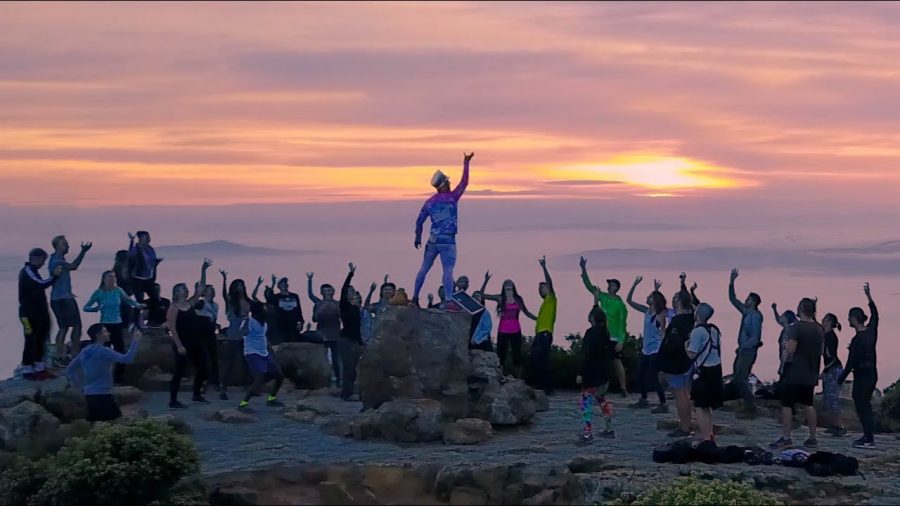 DRONE Footage of Epic Sunrise Party and Breathtaking Views of Cape Town
A few days ago we posted a facebook video of an awesome early morning dance party on Lion's Head… and it went viral. Here now is the FULL video… and the identity of that fabulous and crazy dancer / aerobics teacher! He's an Irish guy by the name of Max Rantz-McDonald. And he's an MC, Events […]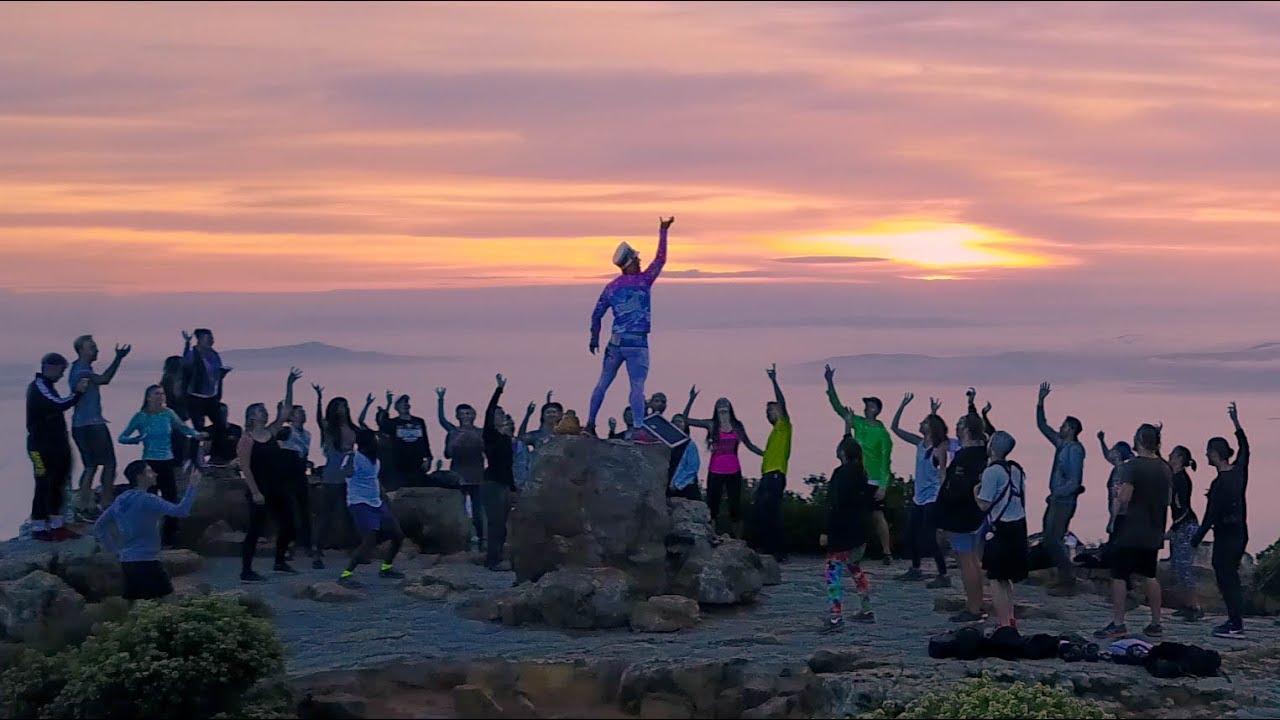 A few days ago we posted a facebook video of an awesome early morning dance party on Lion's Head… and it went viral. Here now is the FULL video… and the identity of that fabulous and crazy dancer / aerobics teacher! He's an Irish guy by the name of Max Rantz-McDonald. And he's an MC, Events Manager, Drone Pilot and Major Traveller. He's already visited 88 countries… and by June 2018 he will have ticked off 100!
Max uploaded this video to his YouTube Channel and said: "The best way to start the day to celebrate Africa Day is to hike up Lion's Head mountain above Cape Town… and throw down a one song, one song only, dance party – 'The Early Morning Sunrise Uber Disco Dance'… Dance." Otherwise known as EMUDDD.
Max invited friends and friends of friends – local Capetonians and international travellers he's met during his Africa trip – to join him for the legendary disco dance.
"We hiked up before first light and threw down an awesome, energy filled dance party ?? as the sunrise came up and the clouds engulfed Cape Town."
Max says he's been doing EMUDDDs all over the world, for fun, over the last few years and loves seeing how much people enjoy the "sudden burst of sober energy you feel when caught in the middle of an EMUDDD. Always the best way to smile ear to ear and start your day."
Watch Epic Sunrise Party – Cape Town
Dancing to Galantis' "Peanut Butter Jelly"…
Max vlogs about his travels and says he's "hugely passionate about getting absolutely everything out of life and traveling the world".
Follow Max on www.Maxrantzmcdonald.com
Support Max's charity www.OperationNepal.org here (he and his best friend have already raised over $100K!).