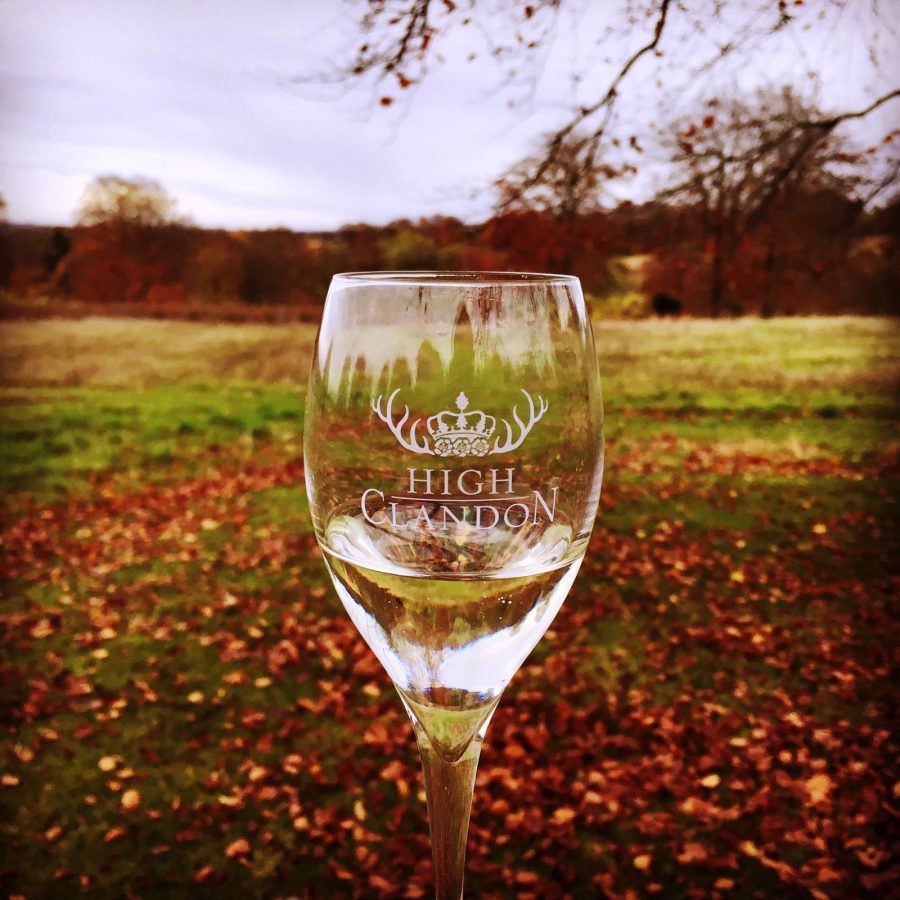 South African Couple Celebrate Award-Winning Sparkling Wine in the UK
While down south in Franschoek this weekend sees the annual Cap Classique and Champagne Festival, South African expats Bruce and Sibylla Tindale are flying the flag high in the northern hemisphere with English sparkling wine that's winning awards and drawing praise from top wine critics… Christmas festivities began early this year in the Surrey Hills, UK, […]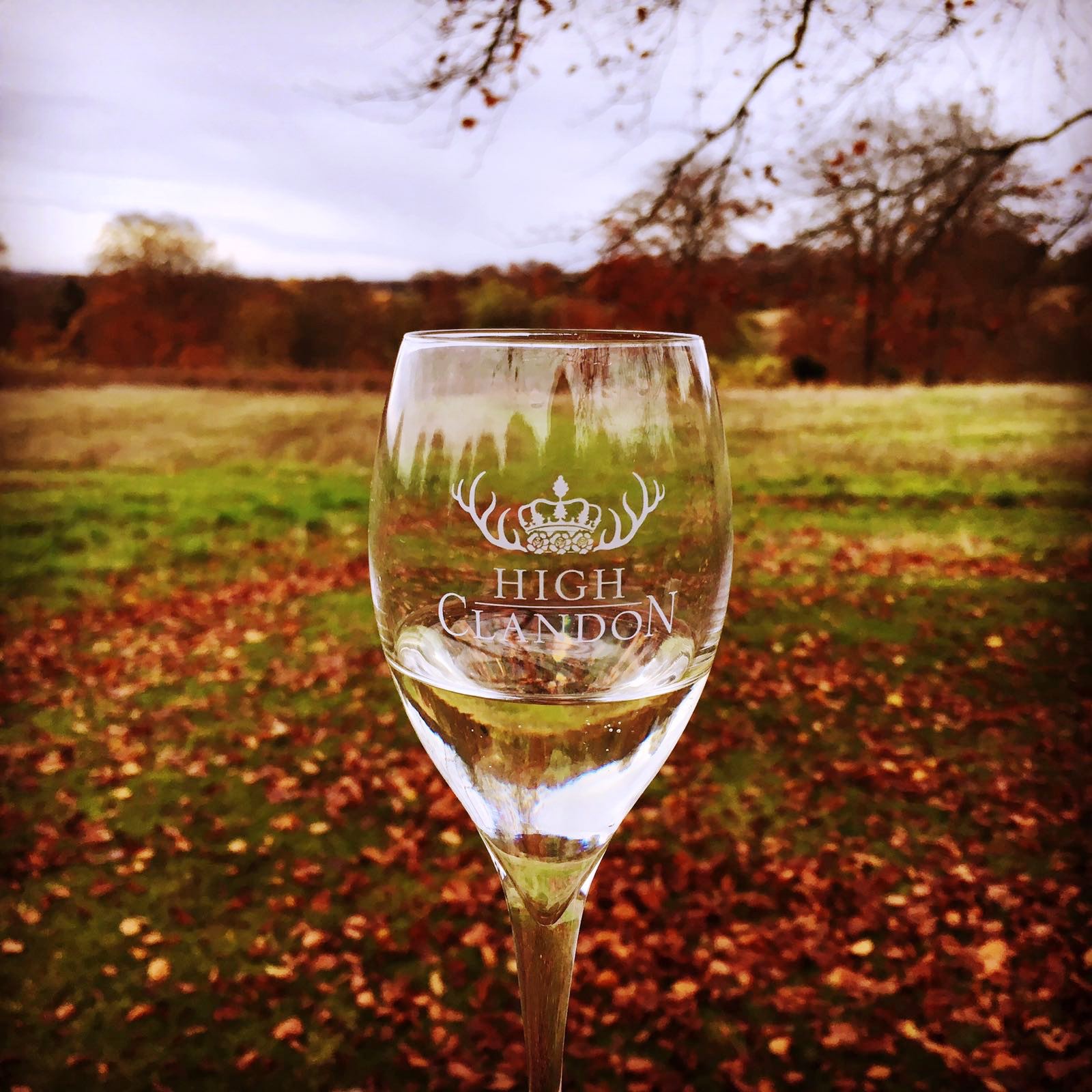 While down south in Franschoek this weekend sees the annual Cap Classique and Champagne Festival, South African expats Bruce and Sibylla Tindale are flying the flag high in the northern hemisphere with English sparkling wine that's winning awards and drawing praise from top wine critics…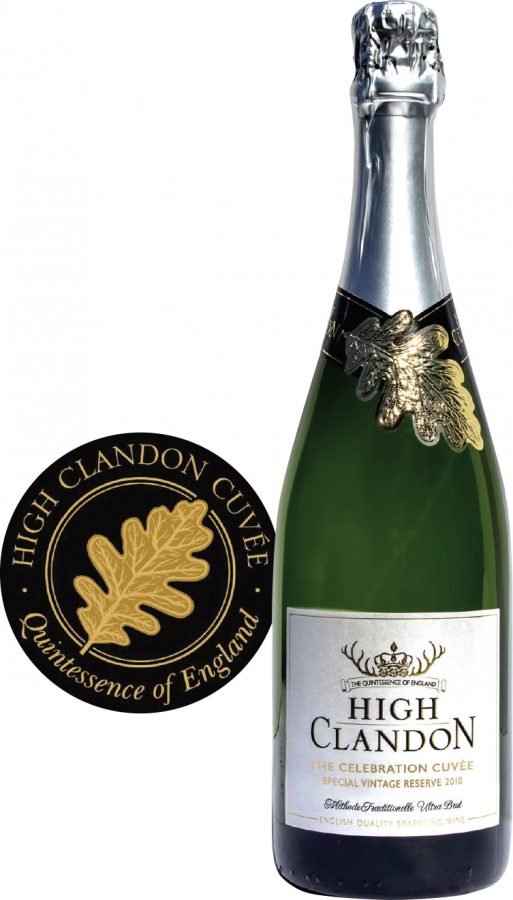 Christmas festivities began early this year in the Surrey Hills, UK, when the South African couple invited their local community and all who enjoy wine and art, to celebrate with them on their High Clandon vineyard.
The Tindales have lived in the UK for over 30 years – Bruce has a Bachelor of Science (Hons) in Viticulture & Oenology and Sibylla comes from a marketing background.
This month's launch was all about High Clandon's latest sparkling wine from their 2010 harvest. It is named Celebration Cuvée in honour of the Queen's 90th birthday and their son's wedding during the summer.
So, celebrate we all did.
Despite the chilly weather brought on by Storm Angus the night before, the new glass barn was warm and inviting, sparkling wine was on hand, beautiful local artwork was on display, a fire was burning in the corner and guests were offered warm mince pies.
Tis the season to be jolly!
The Tindales renovated their barn this year, giving it a glass ceiling and walls, fireplace and dramatic great wooden doors with Surrey stag horn door handles.
"The glass barn is our new location for wine tasting. Visitors are welcome at any time by arrangement," explained Sibylla.
The High Clandon Celebration Cuvée was made with 40% Pinot and 60% Chardonnay grapes, its taste fresh and yet full bodied.
Sibylla in her eccentric way, described their 2010 Celebration Cuvée, both in respect of the shape of the bottle and taste, as "fresh and full bodied, like Marie Antoinette's breasts."
High Clandon sparkling wines are unique among English sparkling wines as they remain for  five years on the lees (much longer than the usual 18 months). In wine terms – the 'lees' are the yeast deposits from secondary fermentation. Normally the wine is transferred to another container, leaving this sediment behind. Some wines (notably Chardonnay, Champagne and Muscadet) are sometimes aged for a time on the lees (a process known as sur lie), leading to a bold aromatic flavour.
Wine critic, Richard Hemming of Decanter Magazine's tasting panel of Maters of Wine, rated the Celebration Cuvée in the top 2 wines out of 92 English sparkling wines entered.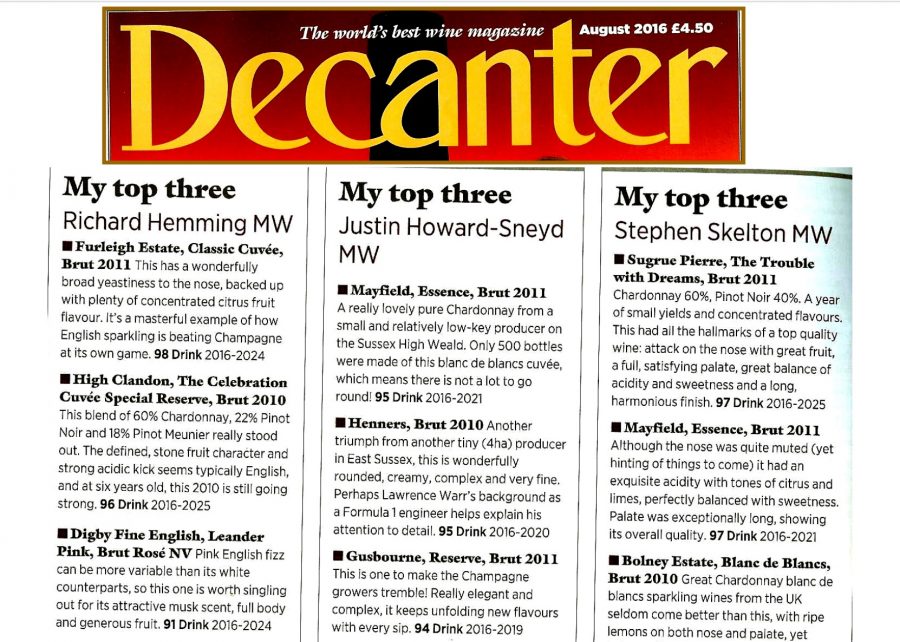 The Sommelier Wine Awards 2016 had this to say about High Clandon's 2010 sparkling wine: "The second year in a row for High Clandon at the Gold table."
"La classe!" said Christopher Delalonde MS of Medlar Restaurant, "Fresh, bright nose with nuts, confit fruit, crushed berries, underlined with minerals. Complex, driven and taut mid-palate with texture and lift. The composition brings ripeness, density and tension together on a long finish with a touch of saltiness adding to the spectrum. Lovely weight with chiselling acidity profile."
"Great style," added team leader Angela Reddin, "with a sustained sparkle and roast lemons on the palate."
"We also have a liqueur for the first time this year. It's called the The Essence. We press the grapes gently so that there is still at least 20% juice in the grapes. So our liqueur is made with the second pressing and infused with 19 Surrey Hills botanicals such as elderflower and saffron," explained Sibylla.
The Tindales suggest that their Essence liqueur can be sipped on its own or they suggest making a cocktail by adding it to their sparkling wine. The Essence is an artisan liqueur and only 300 bottles were made – all hand bottled and labeled with their distinctive High Clandon Surrey stag horn design.
At High Clandon, it is clear that it is the love of winemaking, the Surrey Hills, local community and art are the driving passions, and not just a commercial venture.
The Tindales are very much a part of the winemaking.
"We tell winemakers we want a mature strong vintage, full bodied fine excellent wine," said Bruce and Sibylla.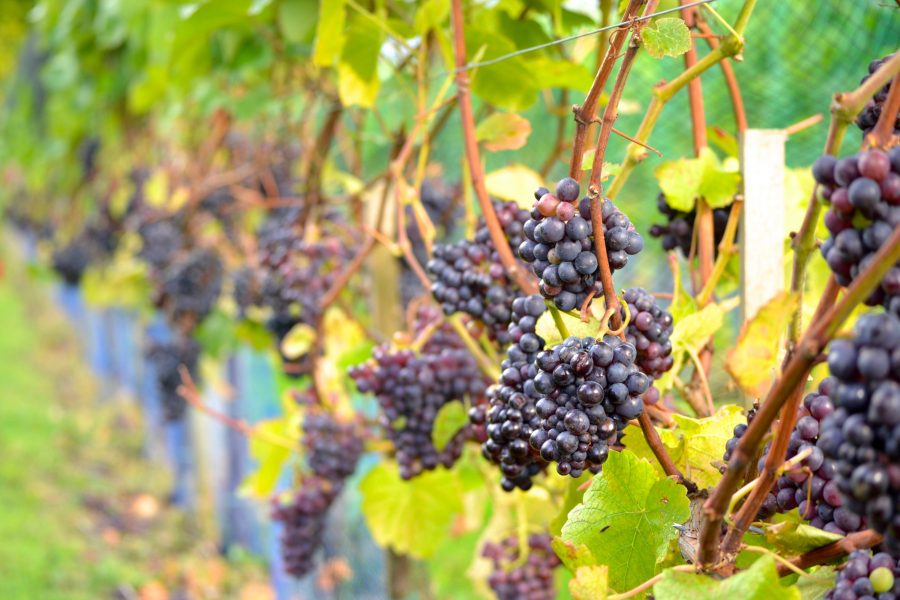 Grapes are grown and harvested on High Clandon. When harvest season arrives the Tindales invite people from the local community to help with harvesting and in return they are fed and watered in the Tindale's home. Careful instruction is given to choose only the most perfect grapes.
"If they are not good enough as table grapes, we won't use them in our wine," said Bruce.
"During the growing season we remove the leaves around the bunches so that they get more sun. This brings more flavour.
"We use full grapes, manicuring the bunches and removing unwanted grapes, thereby reducing tonnage and driving for perfection," said Sibylla. "We are very lucky to have the expertise of two award-winning winemakers, Emma Rice and Sam Linton at Hattingley Valley who make the wine for us."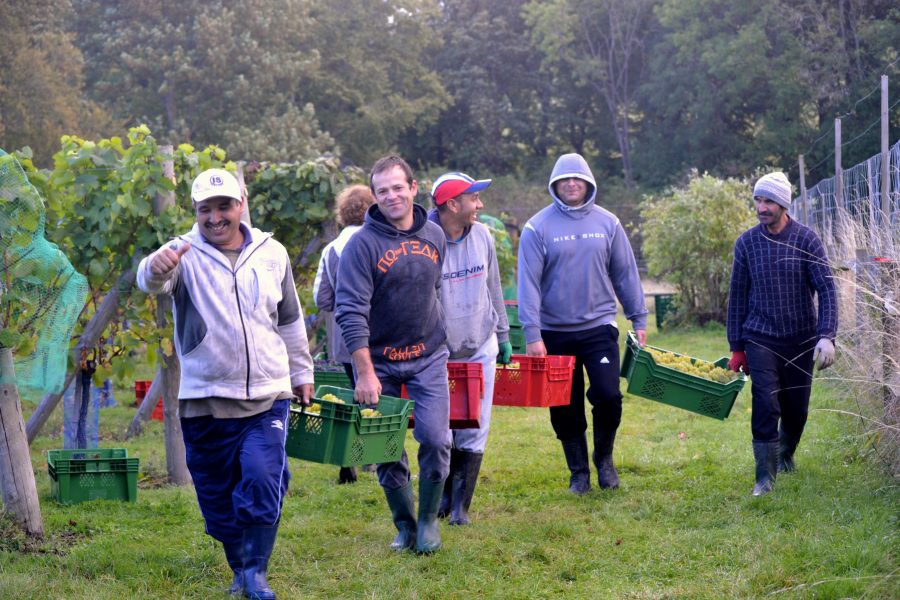 So what next for this enterprising South African couple?
In May the Tindales launch their Aurora Cuvée, their first Rosé using some Chardonnay, but mostly Pinot noir, crushing the grapes to give them more contact with skins and producing the rosy colour.
You will not find High Clandon sparkling wines at regular supermarkets and outlets, but some local places, such as Cellar wines in Ripley, sell High Clandon wines.
MORE
To purchase High Clandon English sparkling wines, order online:
www.highclandon.co.uk or call 01483 225660
Tastings in the Glass Barn can be arranged by contacting Sibylla on: sibylla@highclandon.co.uk
High Clandon is situated in the Surrey Hills near East Clandon and an easy drive from London.
This was the scene in 2015 when the Tindales launched their award-winning 2009 cuvée:
Photographs and videos by Sandi Durnford-Slater, with some additional images supplied by High Clandon.