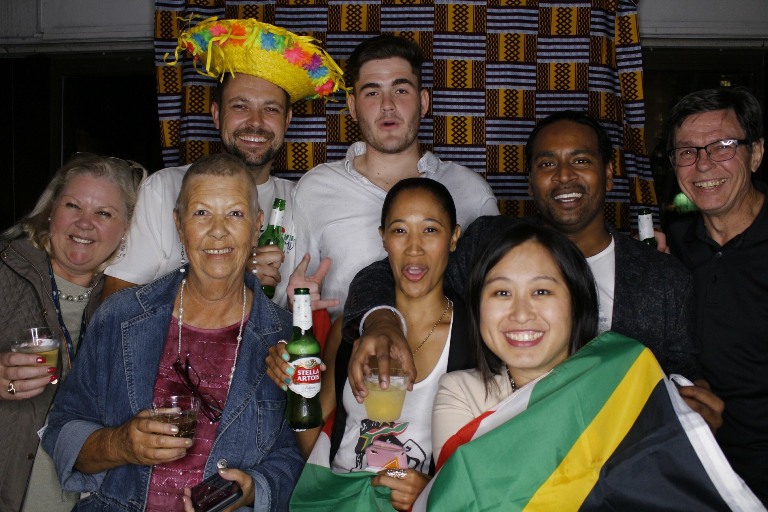 South African Expats Celebrate Heritage Day in New York City
South African expats gathered to celebrate Heritage Day in style, on a downtown New York City rooftop, with a special performance by SA's own – Lyla Illing, who performed the National Anthem at the Springboks' match in Washington. Expats at the Wall Street event – which was put together by charity organisation, Ubuntu Pathways – raised approximately $10,000 which […]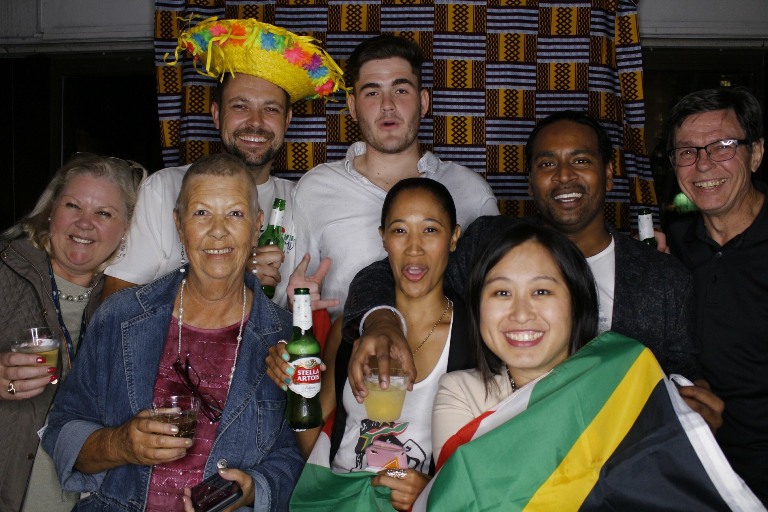 South African expats gathered to celebrate Heritage Day in style, on a downtown New York City rooftop, with a special 
performance by SA's own – Lyla Illing, who performed the National Anthem at the Springboks' match in Washington.
Expats at the Wall Street event – which was put together by charity organisation, Ubuntu Pathways – raised approximately $10,000 which will benefit townships in Port Elizabeth.
It was the perfect evening for a homesick South African – biltong and droewors appetizers upon arrival, cocktails called the Shosholoza Special (vodka) and Mzansi Magic (whiskey)… followed by Peri Peri chicken for mains, and milktarts and Koeksisters to end the night off on a sweet note.
Over 120 guests enjoyed the last days of summer in New York, while celebrating South African heritage and culture, with traditional braai fires burning and Lyla belting out familiar favourites – songs by Johnny Clegg, The Parlotones & Mango Groove, as well as two original songs off her debut acoustic album – "One-sided Conversations." (Watch below.)
Ubuntu Pathways hosts annual galas in London, NYC and South Africa – attracting celebs like Jake & Maggie Gyllenhaal and Sienna Miller, and world-class performances from the likes of Hugh Masekela, Freshly Ground, Paul Simon, and Dave Matthews Band.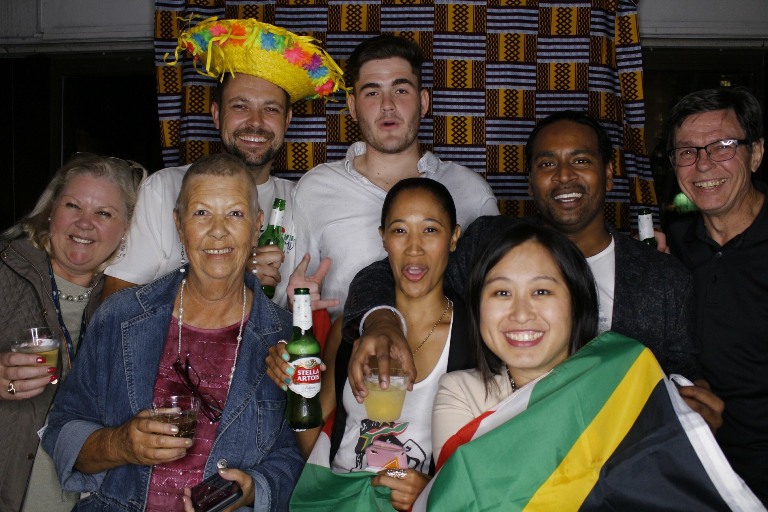 Lyla told SAPeople: "When Ubuntu Pathways asked me to perform at their event it was a very special moment for me. Not only is it an honour to be associated with such a noble cause, but also the values they stand for – those are values I hold dear to my heart in my own life.
"Their slogan – 'A child's birthplace shouldn't determine their future' – rings true for me in my own journey."
Lyla says: "For the most part of my life I have really relied on the kindness of strangers, who made sure I had a place to sleep and something to eat, in my teenage years." (Later this year she will be releasing her memoir "Relying on the Kindness of Strangers".)
"Those strangers became my friends and family and continue to offer emotional support," says Lyla, who headlined at this year's NYC victims' rights week concert. "I sing for charity every chance I get.
"It is an honour to be part of Ubuntu Pathways' initiative and it always helps for the homesickness to mingle with a few fellow South Africans abroad."
The former Fourways resident also enjoyed the evening as it was finally an opportunity to wear the special African print dress that she was meant to wear to sing at the SA rugby match. "After a wardrobe failure that prevented me from wearing it for the anthem performance, I finally had somewhere to wear my dress to!"
WATCH Lyla perform at NYC Show
Follow Lyla's journey online
www.lyla-illing.com

https://itunes.apple.com/us/podcast/the-new-york-minute/id1434100540?mt=2

https://itunes.apple.com/us/podcast/lyla-illing-the-music-life-story/id1434221091?mt=2
https://itunes.apple.com/us/album/one-sided-conversations/1388354319