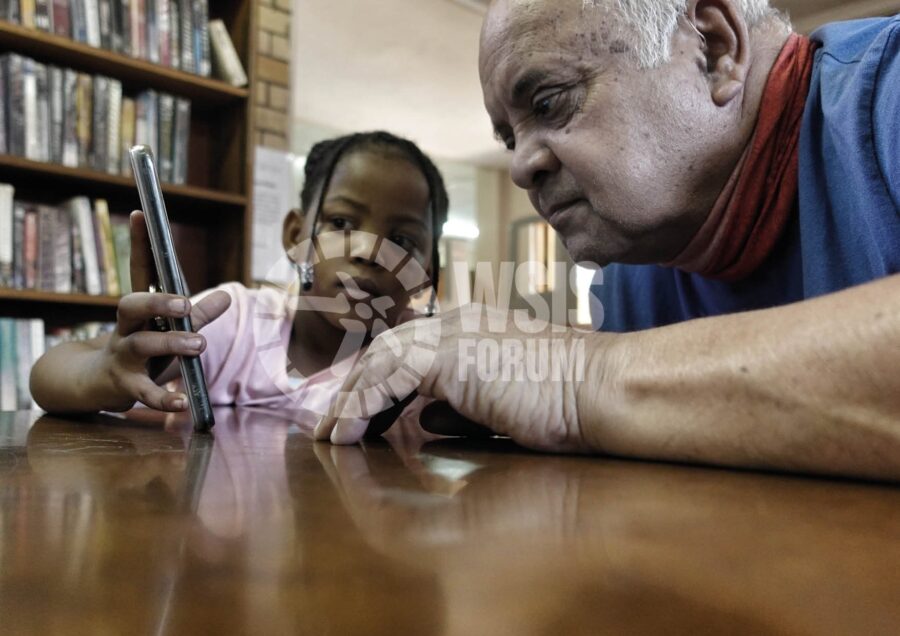 South African Library Photo Wins at International Conference
A South African library photo of a grandfather and a young girl has been selected as one of three winners at an international conference. At the The World Summit on the Information Society 2022, this photo submitted by Joburg Libraries was selected as one of 3 winners out of 76 submissions. eLearning Manager Jeff Nyoka […]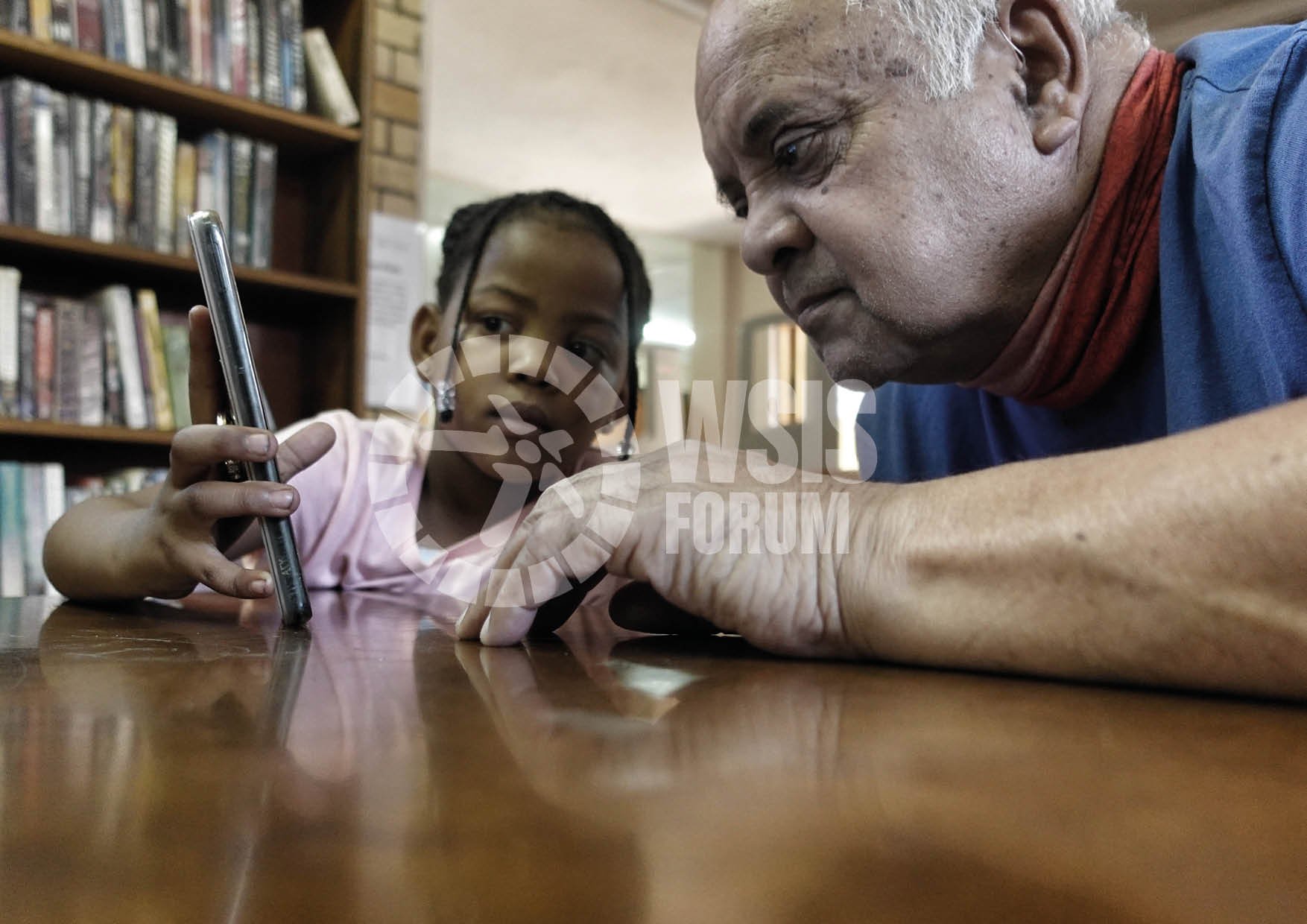 A South African library photo of a grandfather and a young girl has been selected as one of three winners at an international conference.
At the The World Summit on the Information Society 2022, this photo submitted by Joburg Libraries was selected as one of 3 winners out of 76 submissions.
eLearning Manager Jeff Nyoka said: "So proud of our responsive and proactive e-learning champions-library staff. Special dedication to Mr Ferhaad Valley from LENASIA LIBRARY where the photo was taken. He never hesitates when asked to participate in ANY idea."
Jeff said: "The photo of the grandpa and a little girl showing each other something on the smart device, best captures our intention to focus on digital literacy and skills for senior citizens in libraries, by connecting two generations."
To learn more about their work visit https://www.cojelearning.org.za/
Congratulations to all involved (and particularly to Jeff Nyoka, who is no stranger to awards, and whose enthusiasm touches the lives of so many and opens up a world of reading to young and old).