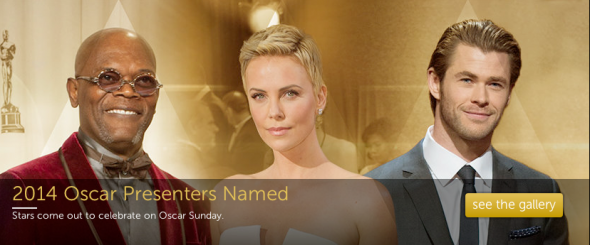 South African Oscar Trivia & a Full List of Nominees, Presenters & Performers
Unfortunately there will be no big South African winners at the Oscars tonight, but Charlize Theron will be on stage as a presenter …and U2's 'Ordinary Love' (which they will perform this evening) could win the Best Music award for "Nelson Mandela: A Long Walk to Freedom". Previous South African Winners (and those who almost […]

Unfortunately there will be no big South African winners at the Oscars tonight, but Charlize Theron will be on stage as a presenter …and U2's 'Ordinary Love' (which they will perform this evening) could win the Best Music award for "Nelson Mandela: A Long Walk to Freedom".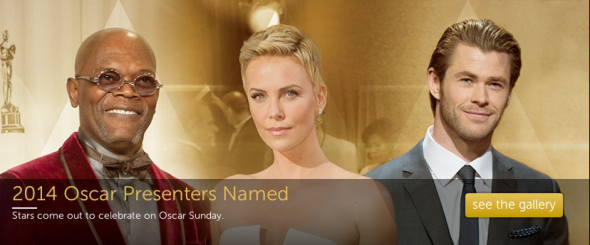 Previous South African Winners (and those who almost won):
Darrell Roodt's 'Yesterday' was nominated in the Best Foreign Language Film Category (2004)
Gavin Hood's 'Tsotsi' (2005) won the Academy for Best Foreign film
Ian Gabriel's 'Four Corners' was submitted in 2013 but not nominated
Charlize Theron was the first South African to ever win an Oscar. She won Best Actress award at the Ceremony in 2004, for her lead role in 'Monster'
"Searching for Sugarman" – about the search to find American folk singer Sixto Rodriguez who had been famous in South Africa whilst an unknown back home in the USA – won Best Documentary Feature last year.
'Ordinary Love' is nominated tonight in the Best Music (Original Song) category.
In 2010 Morgan Freeman and Matt Damon were nominated for their roles in 'Invictus' (playing Nelson Mandela and Francois Pienaar respectively), and 'District 9' was nominated for best film.
South African born Basil Rathbone earned two Oscar nominations for Best Supporting Actor as Tybalt in Romeo and Juliet (1936) and as King Louis XI in If I Were King (1938).
South Africans who've taken part in the Oscars:
Princess Charlene and Prince Albert II, of Monaco, attended  the 84th Academy Awards at the Kodak Theatre in Los Angeles in 2012.
South African Gary Levitt plays a vital role at the Oscars' Governors Ball – he's vice-president of Sequoia Productions, the company responsible for putting together "the biggest Hollywood party of the year", which they've been doing for over 20 years.
Chocoholic Impact, a small company in Krugersdorp, provided delectable South African chocolate bars for each of the nominees as a congratulatory token in 2010.

 
Charlize Theron's speech in February 2004 for Best Actress in 'Monster':
This has been such an incredible year. I can't believe this. I don't have a lot of time. I have to thank my incredible director Patty Jenkins. Thank you, thank you, thank you. All of our producers, Brad, Clark, Meagan, Mark, Donald, Sammy Lee, everybody at Media 8, Bob and everybody at Newmarket, thank you so much for working so hard on this film. My incredible, incredible leading lady Christina Ricci, who I couldn't have done this film without. You are truly the unsung hero of this film.
I have to thank our entire crew, Toni G for transforming me so incredibly, every single person who worked on this film. I couldn't have done it without you guys. My incredible manager J.J. Harris, who has represented me for so long now. And you've always believed in me. I can't thank you enough. My friend Steve Warren, my lawyer, thank you so much. Yes, I know. He's my friend. Heidi Schaeffer and Amanda Silverman from PMK. My guardian angel Beth Kono. My producing partner Meagan Riley-Grant. And if I'm forgetting anybody, please, don't kill me.
And I know everybody in New Zealand has been thanked so I'm going to thank everybody in South Africa, my home country. They're all watching tonight and I'm bringing this home next week. And I have to thank my incredible partner in crime. You're one hell of a partner to have. Thank you so much for standing by me.
And my mom. You've sacrificed so much for me to be able to live here and make my dreams come true and there are no words to describe how much I love you. And I'm not gonna cry. Thank you! Thank you! Thank you!
Watch Charlize Theron's Oscar speech on video:
Gavin Hood's Oscar acceptance speech in March 2006, for 'Tsotsi' which he directed
Nkosi sikelele Africa. God bless Africa. Wow. I have a speech, it's in my pocket, but that thing says thirty-eight seconds and mine's way too long.
So go to tsotsi.com and there's a huge long list of people, because I'm accepting this not for myself. This is for Best Foreign Language Film. And sitting right there to start with, please stand up, Presley Chweneyagae and Terry Pheto, my two fantastic young leads. Put the cameras on them, please. [African language phrase.]
Viva Africa! Viva! Amandla! I've got ten seconds. Ten seconds. I just want to thank my fellow nominees who I've become deep friends with. We may have foreign language films, but our stories are the same as your stories.
They're about the human heart and emotion.
It says please wrap. Thank you so much. Thank you, the Academy. Thank you.
Performers, Presenters and Nominees at Tonight's 2014 Academy Awards Ceremony
NOMINATIONS
Best Picture:  
American Hustle
Captain Phillips
Dallas Buyers Club
Gravity
Her
Nebraska
Philomena
12 Years a Slave
The Wolf of Wall Street
Best Supporting Actor:
Barkhad Abdi, "Captain Phillips"
Bradley Cooper, "American Hustle"
Jonah Hill, "The Wolf of Wall Street"
Michael Fassbender, "12 Years a Slave"
Jared Leto, "Dallas Buyers Club"
Best Supporting Actress:
Sally Hawkins, "Blue Jasmine"
Jennifer Lawrence, "American Hustle"
Lupita Nyong'o, "12 Years a Slave"
Julia Roberts, "August: Osage County"
June Squibb, "Nebraska"
Best Director:
David O. Russell, "American Hustle"
Alfonso Cuaron, "Gravity"
Alexander Payne, "Nebraska"
Steve McQueen, "12 Years a Slave"
Martin Scorsese, "The Wolf of Wall Street"
Best Actor:
Christian Bale, "American Hustle"
Bruce Dern, "Nebraska"
Leonardo DiCaprio, "The Wolf of Wall Street"
Chiwetel Ejiofor, "12 Years a Slave"
Matthew McConaughey, "Dallas Buyer's Club"
Best Actress:
Amy Adams, "American Hustle"
Cate Blanchett, "Blue Jasmine"
Sandra Bullock, "Gravity"
Judi Dench, "Philomena"
Meryl Streep, "August: Osage County"
PERFORMERS
Pharrell Williams, performing "Happy", Despicable Me 2
Idina Menzel, performing "Let It Go",  Frozen
U2, performing "Ordinary Love", Mandela: Long Walk to Freedom
Karen O, performing "The Moon Song", Her
Bette Midler, either performing the In Memoriam or a "Heroes" medley
Pink, either performing a "Heroes" medley or In Memoriam
It has been rumoured that Liza Minnelli and Lorna Luft may appear during the tribute to The Wizard Of Oz
PRESENTERS
Amy Adams
Andrew Garfield
Angelina Jolie
Anna Kendrick
Anne Hathaway
Benedict Cumberbatch
Bill Murray
Bradley Cooper
Brad Pitt
Channing Tatum
Charlize Theron
Chris Hemsworth
Christoph Waltz
Daniel Day-Lewis
Emma Watson
Ewan McGregor
Gabourey Sidibe
Glenn Close
Goldie Hawn
Harrison Ford
Jamie Foxx
Jason Sudeikis
Jennifer Garner
Jennifer Lawrence
Jessica Biel
Jim Carrey
John Travolta
Joseph Gordon-Levitt
Kate Hudson
Kerry Washington
Kevin Spacey
Kim Novak
Kristen Bell
Matthew McConaughey
Michael B. Jordan
Naomi Watts
Penélope Cruz
Robert De Niro
Sally Field
Samuel L. Jackson
Sidney Poitier
Tyler Perry
Viola Davis
Whoopi Goldberg
Will Smith
Zac Efron