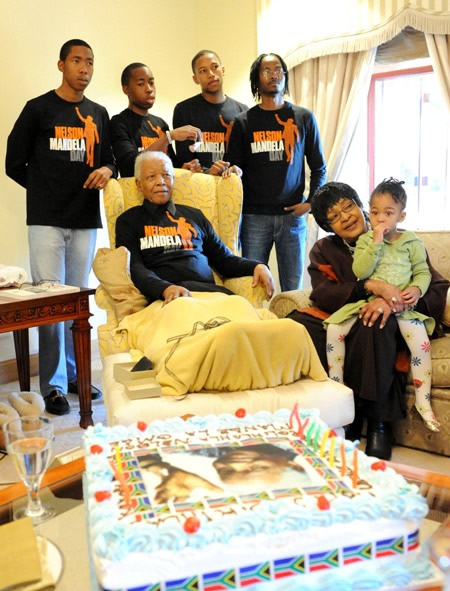 President Zuma Visits Nelson Mandela at his Houghton Home
South African President Jacob Zuma visited former President Nelson Mandela at his home in Houghton this morning, before officially opening the Nelson Mandela Centre of Memory this evening. During this morning's visit, the President conveyed the well wishes of South Africans and those of people around the world. Zuma reported that Madiba's health remains the […]

South African President Jacob Zuma visited former President Nelson Mandela at his home in Houghton this morning, before officially opening the Nelson Mandela Centre of Memory this evening.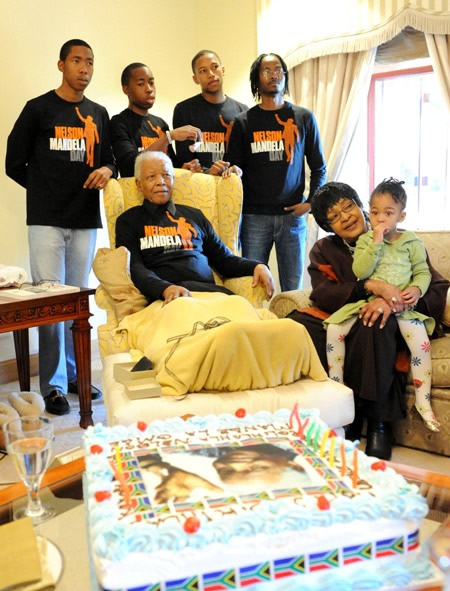 During this morning's visit, the President conveyed the well wishes of South Africans and those of people around the world.
Zuma reported that Madiba's health remains the same as it was during his last visit, which is "stable but critical".
He didn't refer to reports in Sunday newspapers that the 95-year-old's bedroom is "like an ICU ward" and that the South African icon is unable to speak, and communicates solely with the use of facial expressions.
The reports came from an interview conducted by the Sunday Independent with Mandela's ex-wife Winnie Madikizela-Mandela. She said that he "remains quite ill" and that he needs to be kept sterile because "he remains very sensitive to any germs". She did also reveal that he has lost his voice as a result of tubes which are being used to keep his lungs clear, but that doctors are hopeful his voice will return.
The President also took the opportunity at this morning's meeting to present Madiba with the Lifetime Award for Global Peace from the Mahathir Global Peace Foundation which Zuma received on his behalf in Malaysia.