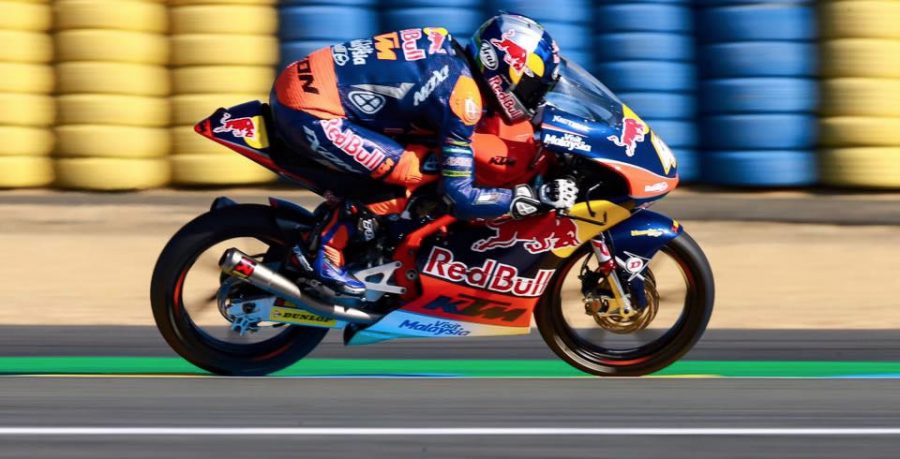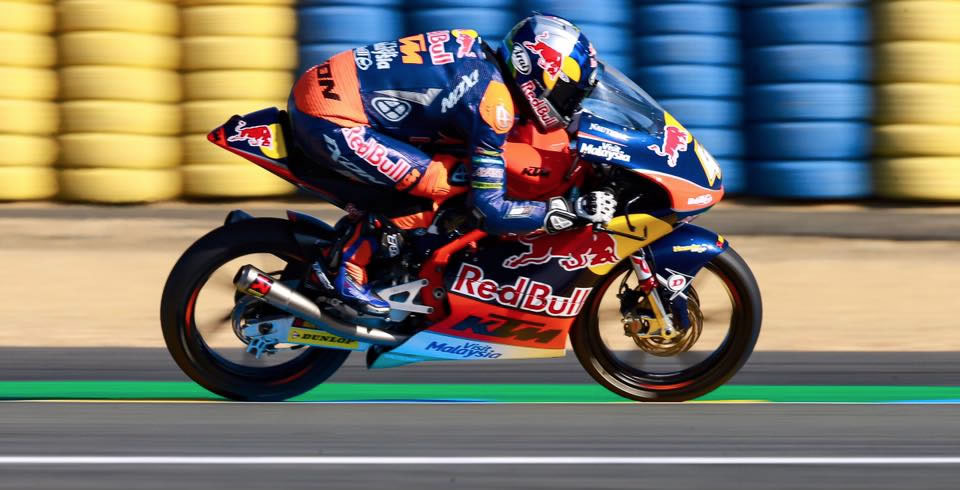 SA Rider Brad Binder Clinches 2nd Victory in a Row at Moto3™ FrenchGP
There's no stopping South African rider Brad Binder as he clinched his second Moto 3 GP win yesterday, Sunday 9 May, with Binder telling journalists "the Championship is looking good!" The 20-year-old won the French Moto 3 grand prix at the legendary Le Mans' Bugatti circuit, extending his lead in the race for the world championship title. Last month […]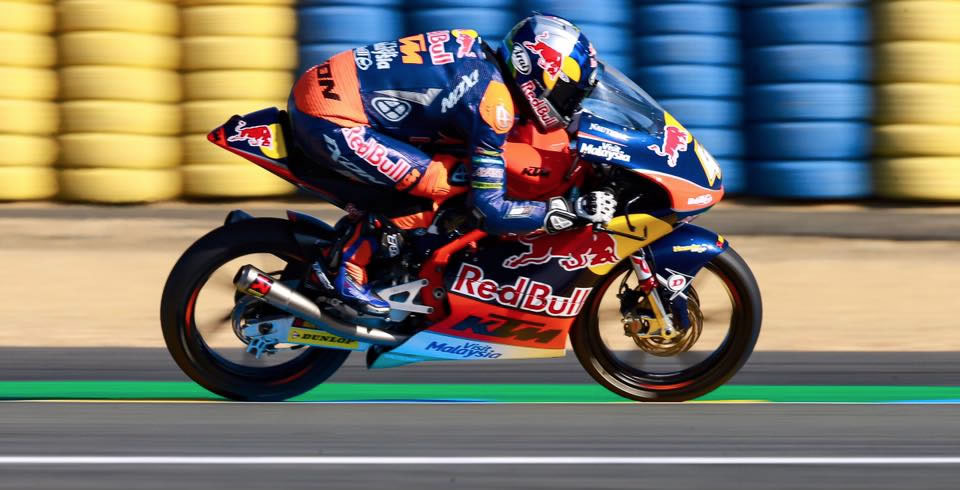 There's no stopping South African rider Brad Binder as he clinched his second Moto 3 GP win yesterday, Sunday 9 May, with Binder telling journalists "the Championship is looking good!"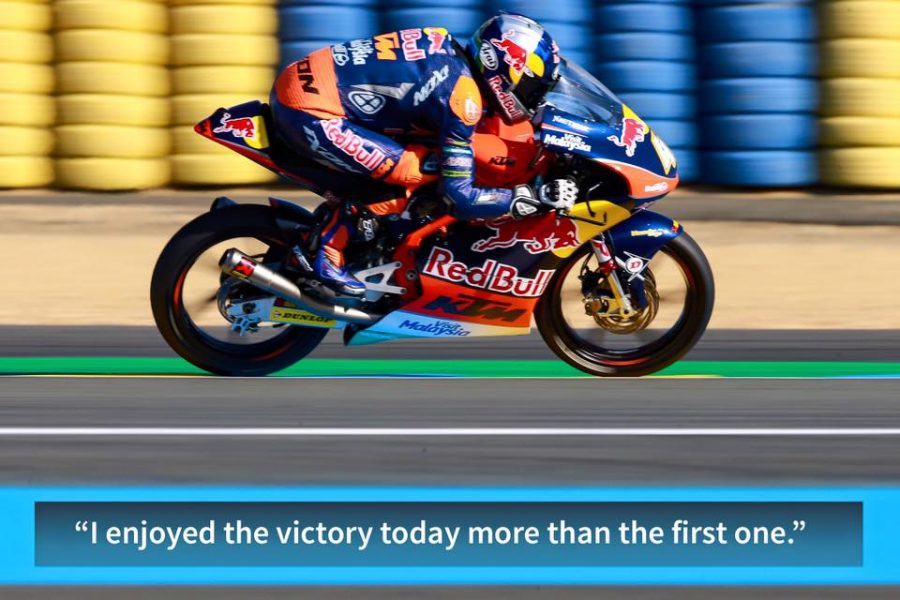 The 20-year-old won the French Moto 3 grand prix at the legendary Le Mans' Bugatti circuit, extending his lead in the race for the world championship title.
Last month the KTM rider blew away sports' fans with his incredible win at the Spanish Moto3 Grand Prix… after he started stone last. The victory was the first by a South African in the lightweight class, and the first time a South African had won in any class since Jon Ekerold won the 350cc race at Monza in 1981.
Binder, who hails from Potchefstroom, said in France yesterday: "I enjoyed the victory today more than the first one."
MotoGP.com described the race as "a tense four-rider battle" which "raged for the entirety of the French GP".
Binder remains at the top of the championship with 102 points, and is now 24 points ahead of Spanish Jorge Navarro with Italian Romano Fenati at third with 67, and his teammate Nicolo Bulega at 47 points.