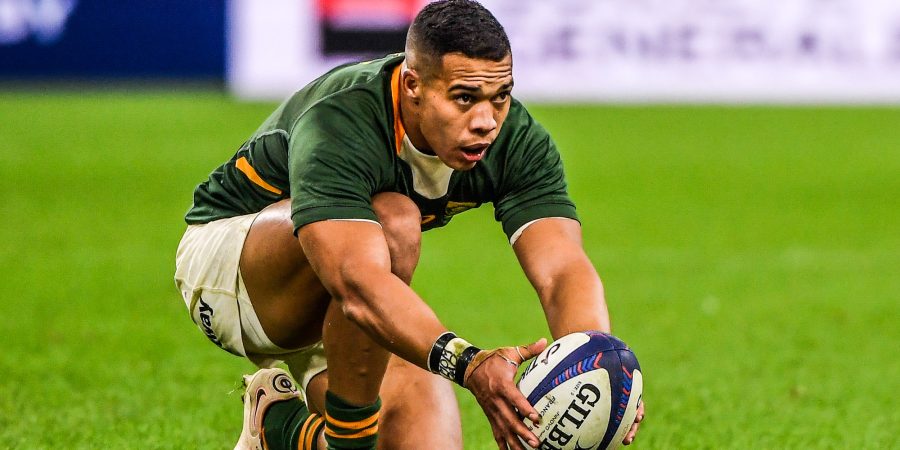 Cheslin Kolbe: Stormers release a key statement
Last month, Toulon have ended months of speculation by confirming that Cheslin Kolbe will be released from his contract at the end of the season. Kolbe added: "I would like to thank the Club, my team-mates and all the supporters for the opportunity given to me to play in Toulon during these two seasons and which […]
Last month, Toulon have ended months of speculation by confirming that Cheslin Kolbe will be released from his contract at the end of the season.
Kolbe added: "I would like to thank the Club, my team-mates and all the supporters for the opportunity given to me to play in Toulon during these two seasons and which I appreciated very much. I would have liked to stay in Toulon but the financial constraints of the clubs and the injuries made things difficult."
ALSO READ: Springbok superstar admits he may have lost 'starting' role
In the wake of that news, local reports in South Africa suggested that Kolbe had received a renewed multi-million rand offer from the Stormers in an attempt to lure him to Cape Town.
Yet, despite widespread speculation on this subject, the Stormers have now released in order to clear up the misinformation that has made headline.
REMINDER: Springboks' season officially underway from this Sunday!
NO FORMAL OFFER TO CHESLIN KOLBE FROM WP RUGBY
The statement read as follows:
Western Province Rugby has moved to clarify that no formal offer has been made to Cheslin Kolbe or his representatives to join the Stormers.
ALSO READ: Disciplinary panel for 2023 Rugby World Cup revealed
Recent media reports have suggested that Kolbe was made an offer to return to Cape Town, but a WP Rugby spokesperson explained that these engagements did not progress beyond initial exploratory conversations.
"There was an informal discussion around Cheslin's availability and interest in joining our squad, but it is important to note that at no point was there a commitment to any figure or contractual details.
"Cheslin Kolbe is one of the premier rugby talents in the world and a proud product of our system, but there was never any formal offer made to him or his representatives.
"We are committed to building on the huge strides that our team has made over the last two seasons by continuing to develop the considerable talent we already have within our system and making strategic acquisitions where necessary," said the spokesperson.
READ | South African with links to the Springboks named in Junior All Blacks squad