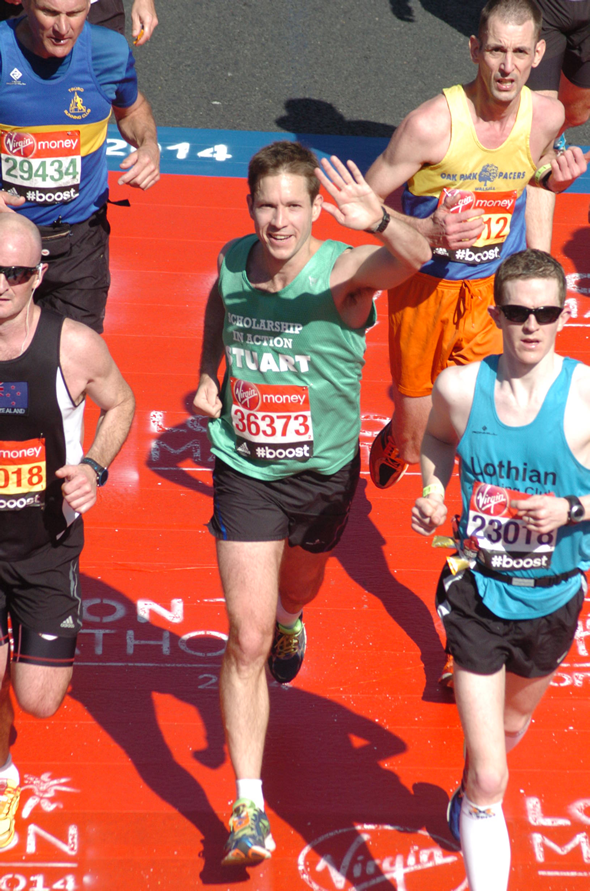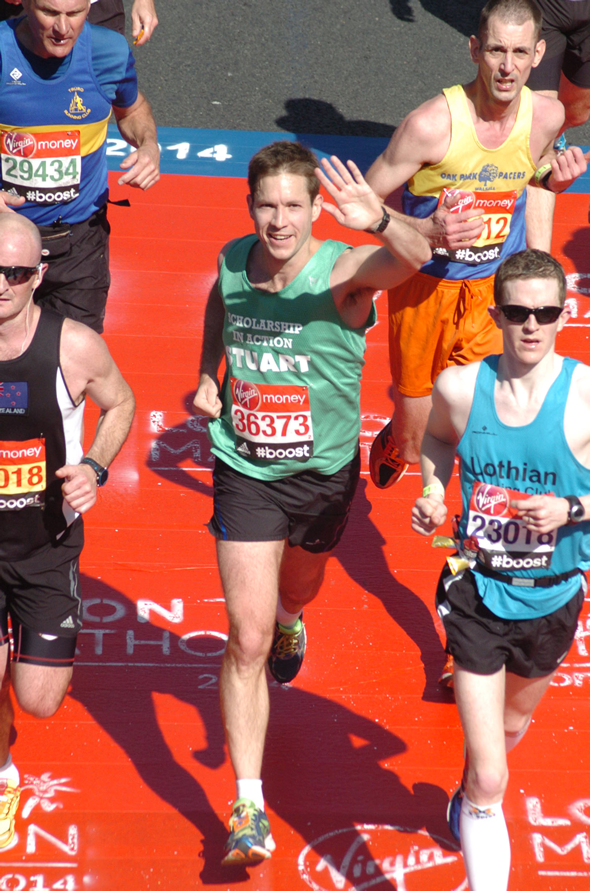 SA Entrepreneur Stuart Theobald on Running Businesses…and Marathons
As investors pour into Africa, chasing returns from resources, agriculture and the goods and services demanded by its growing and increasingly wealthy population, the need for good quality information is growing too. However, countries and companies remain opaque and this makes it very difficult for investors to decide where to put their money. That is […]

As investors pour into Africa, chasing returns from resources, agriculture and the goods and services demanded by its growing and increasingly wealthy population, the need for good quality information is growing too. However, countries and companies remain opaque and this makes it very difficult for investors to decide where to put their money.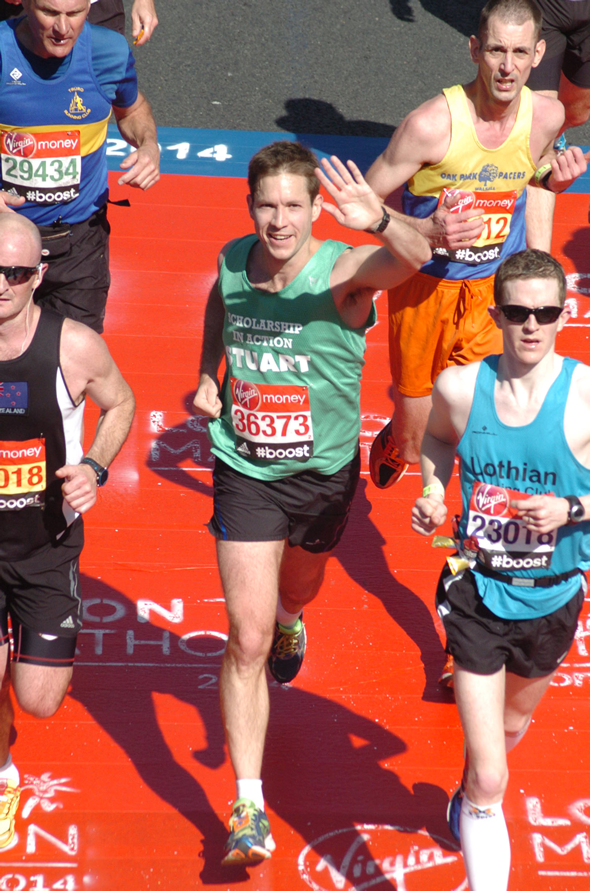 That is the basis for London-based entrepreneur and PhD candidate Stuart Theobald's latest venture.
Theobald (38), who is well known to readers of SA's Business Day newspaper for his acerbic weekly banking and finance column, co-founded Leriba Consulting, a London-based Pan African due diligence business, just over a year ago to give investors a clearer view of their targets.
Leriba investigates and analyses the political and financial environments of the 20 African countries where rising levels of political maturity is driving the growth of non-extractive industries and where most of the investment action is.
He reckons the most exciting places for investors to be at the moment are Kenya, Ghana and, surprisingly given the recent spate of bombings and kidnappings, Nigeria.
Nigeria is of particular interest because over the past decade there have been significant reforms and the banking sector, for example, has been transformed from one that was highly fragmented and deeply dysfunctional to one that is stable, properly run and has the capacity to play a role in the region.
Theobald is not a fan of continental golden child Rwanda, saying that the sustainability of the political situation is questionable. The Rwandan government has been implicated in a string of successful and attempted assassination attempts.
WHAT ADVICE WOULD YOU GIVE YOUNG WOULD-BE ENTREPRENEURS AND BUSINESS PEOPLE?
Being an entrepreneur is very different from your preconceptions of it. It takes a while to figure out what your products and services should be. You start out with a naïve vision of what you would like to do but you need to panel beat this into something the rest of the world wants to buy.
Asked why Leriba is based in London rather than his home town of Johannesburg, Mr Theobald says that apart from the fact that he is doing his doctorate at the London School of Economics (LSE), London is a great base for an Africa-focused business both because of its long historical ties with the continent and the ease of travel to and from its major cities.
"The City of London has been engaged with Africa for hundreds of years and the depths of insight here are unsurpassed," he says.
He says that while Jo'burg is becoming a better base for continental businesses, it is still easier to operate out of London than from there.
"There is a structural problem with Africa…the trade and other links with London are still far better than the intra-African links. "There is something fundamentally wrong with the fact that it is easier to get around Africa on a British passport than on a South African one."
Asked which African country he would put all his money into if forced to forego the prudence of splitting his risk, Mr Theobald says that if he were feeling risk averse he would choose Mauritius but that if he were feeling brave he would choose Kenya, as it is the "most exciting space".
Theobald's introduction to being an entrepreneur came after he left journalism in 2008 to found Johannesburg-based Intellidex, a niched capital markets and financial services research and valuation business. He is the largest shareholder and executive chairman of the firm he founded with the owners of black economic empowerment (BEE) ratings agency Empowerdex.
Intellidex is focused purely on the South African market and is, Theobald says, doing well and is now the market leader in its space.
WHAT THREE PIECES OF ADVICE WOULD YOU GIVE THE SOUTH AFRICAN GOVERNMENT?
1. Make it easier for South African business to engage the rest of the world.
2. Educate people with a view to building the skills needed to put the country on a broader development path.
3. Get a proper grip on corruption – not just in the public sector but in the private sector too. Private sector corruption is a growing problem.
Theobald's PhD, which he is doing at the same institution where he was awarded his MSc in philosophy, will attempt to rewrite some of the theoretical constructs of the modern financial system and to develop a theory of the methodology of theoretical finance. He also holds the CFA Charter, an international finance qualification.
"What if the financial crisis was caused by fundamental failures in the key methodological assumptions of theoretical finance?" he asks. "My work is to examine this possibility. What if this theoretical paradigm is wrong? How would we know? How does finance theory face refutation and how does it develop in light of refutation? The answers to those questions are the focus of my thesis."
Confused? I was too. He simplified it for the rest of us.
"Imagine if a space mission went wrong – our spaceship simply missed the target.
"In figuring out what happened we'd be very focused on engineering questions – what faults occurred in the construction of the spaceship? Or what about the designs had basic weaknesses?
"What we'd not do is question the fundamental laws of physics. We'd not question the Newtonian model that underpins the calculations of gravitational forces and trajectories.
"We'd not feel the need to examine our understanding of general and special relativity or key theoretical constructs like Planck's constant.
"In short, we'd search for failures at the engineering level rather than the theoretical level."
He says that a lot of the investigations into the latest financial crisis have followed a similar pattern.
"We have examined the structure of collateralised debt obligations and other instruments. We've bemoaned how off-market over-the-counter derivatives should have been traded on public markets. We've questioned the motives and incentives of ratings agencies and the way they do their work.
"But should we be as sanguine about the theoretical foundations of modern finance, as we are in the foundations of physics?"
Clearly not.
Apart from trying to shake up the way people who manage trilllions of pounds worth of financial instruments understand their day jobs, Theobald is a keen marathon runner. He has run the big six marathons – Boston, New York, Chicago, London, Berlin and Tokyo – and has now set himself the target of becoming one of the few to have run one on each of the continents, including the ice marathon in Antarctica which is run further south than penguins can be found.
He has just started mountain climbing and has conquered France's Mt Blanc, the highest peak in Western Europe.
WHAT DO YOU MISS MOST ABOUT SA?
"Obviously the weather and the wide open spaces. I also miss the fact that in South Africa it is easier to make a difference. It is a country that is changing rapidly and (unlike London) it is not stuck in entrenched systems and cultures."