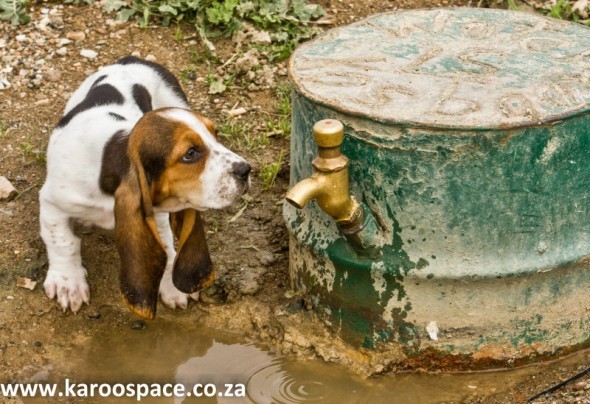 Karoo Roadside Attractions
By Chris Marais & Julienne du Toit  In the big desert spaces of the world, an overland driver often encounters interesting objects along the road. Sometimes it's a novelty object, a 'world's largest' something or other. Other times, it's a road sign full of bullet hotels. And you park next to it and wonder: what […]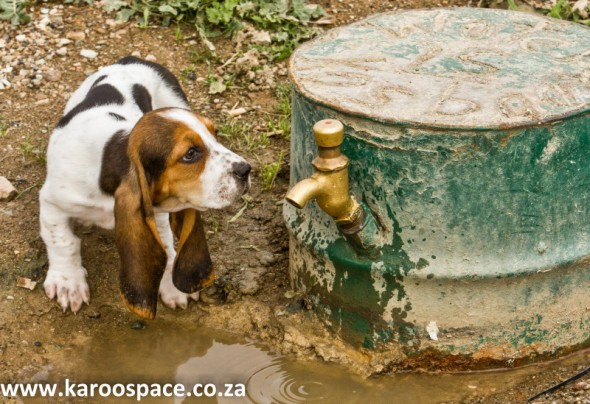 By Chris Marais & Julienne du Toit
 In the big desert spaces of the world, an overland driver often encounters interesting objects along the road.
Sometimes it's a novelty object, a 'world's largest' something or other. Other times, it's a road sign full of bullet hotels. And you park next to it and wonder: what happened here?
And then you come across a rusted old car wreck lying in the veld, a few metres from the road.
The tragedy was played out a long time ago, but the set is still out there, and it tells its very own story. Privately.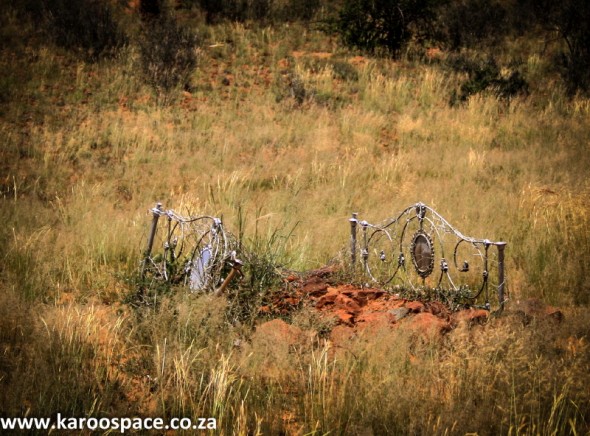 The most haunting – and, at times, undecipherable – veld messages are the San Bushman etchings on the rocks, and their paintings in the caves, left there thousands of years ago to celebrate a hunt, a trance-dance or to commemorate a tragedy in their lives.
Outside the Eastern Cape Karoo village of Aberdeen lies an old bedstead in the veld. It's covered in grass and rocks.
This, according to legend, is the grave of a Voortrekker woman who took ill and died before she could see a doctor.
Her husband buried her here and put the bedstead over her grave as a touching, very intimate, headstone. Just another sad little Karoo story
A happier tale, however, lies on the Uniondale-Willowmore route in the form of a roadside tap that offers sweet water to travellers.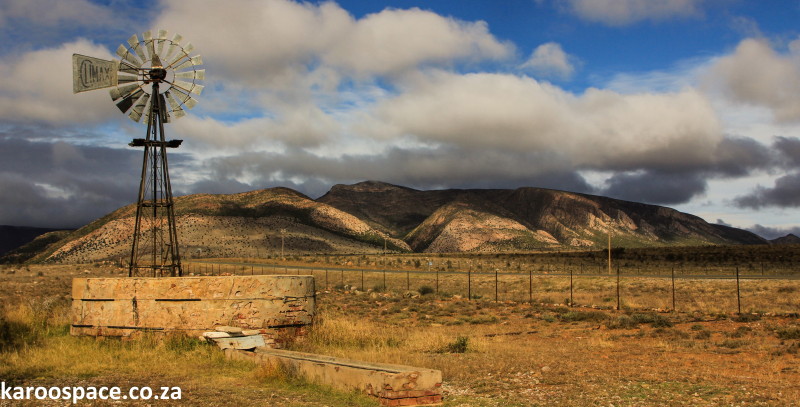 It's low down, wedged into a metal and concrete circle that contains the following words neatly scratched into the cement: 'Water is Kosbaar' (water is precious). The tap works perfectly, and from it gushes pure Karoo spring water.
Farmer Meyer van Rensburg of the adjoining farm Groenrand put it there many years ago. According to his son Danie, Meyer had always been grateful for the glorious sweet water that flowed constantly from a mountain spring on his farm. He felt he should share it with thirsty wayfarers.
Many travellers stop beside the road to use it – filling up bottles, radiators or doggie water bowls.
Water is highly treasured in this part of the Karoo. Near Willowmore towards Prince Albert, the rain shadow of the Swartberg mountains brings frequent drought conditions. It is a land originally called the Ghoup, or Koup. These are words with many possible meanings – among them 'caul', 'level plain' and 'skeleton'.
In 2012 Meyer van Rensburg died. His son Danie took over Groenrand. The tap, vowed Danie, will remain unchanged.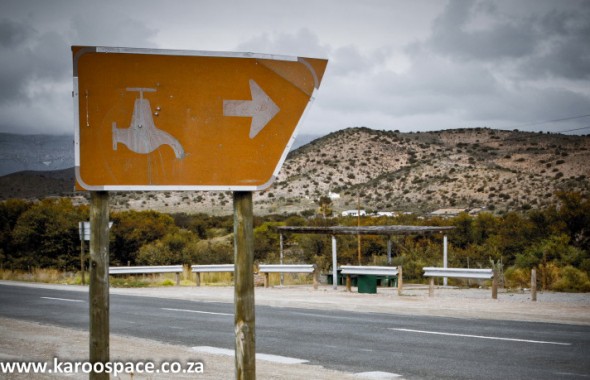 So if you're in the area, stop and drink the sweet water of the Ghoup. Raise a glass to the legacy of Meyer van Rensburg – a grateful man in a dry land, who shared his good water with strangers.
Karoo Space e-Bookstore Launch Special: Three for Two!
To celebrate the opening of our Karoo Space e-Bookstore, we are offering you all three books (normally priced at $15 each) for the price of two: $30.
This is the beginning of your journeys with Karoo Space – and this incredible offer gives you the best seat in the dusty bakkie. Get Yours Here!