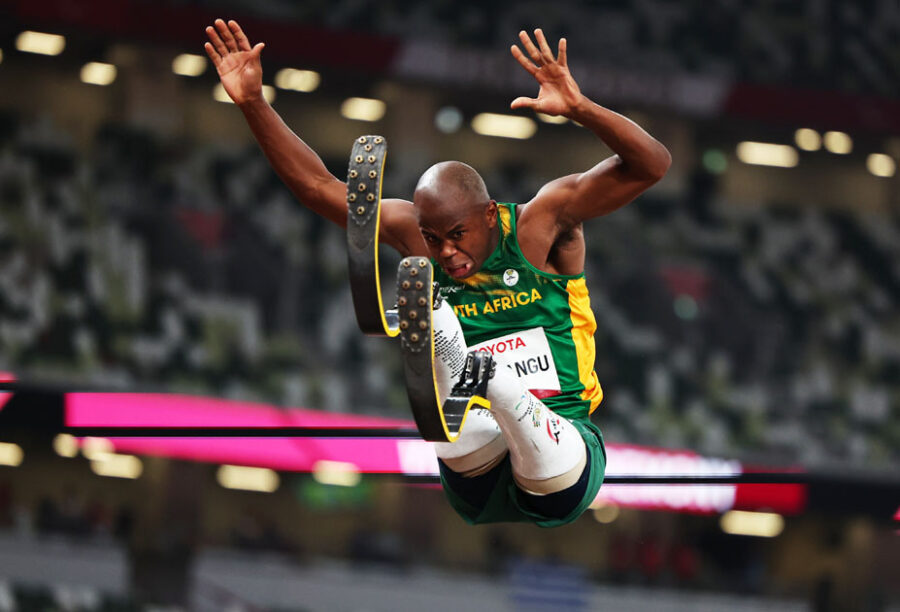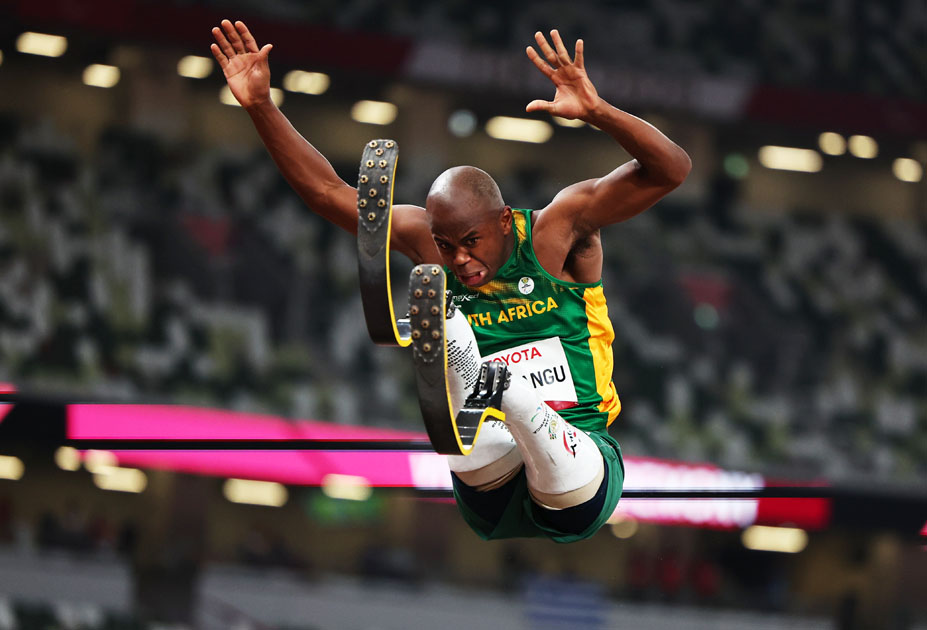 South Africa's Ntando Mahlangu Scoops Gold and Breaks World Record at Tokyo Paralympics
South African Athlete Ntando Mahlangu broke the world record with a final leap of 7.17m to win Gold in the men's T63 long jump, a matter of minutes after Anrune Weyers had sped to the women's T47 400m gold in 56.05sec. This put Team SA on the medals table at the Tokyo 2020 Paralympics, with […]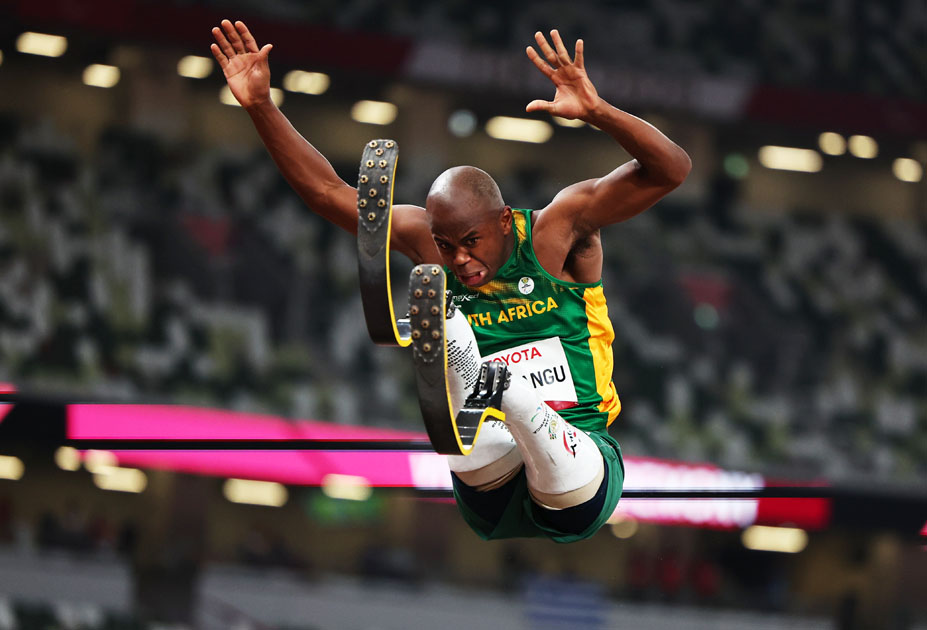 South African Athlete Ntando Mahlangu broke the world record with a final leap of 7.17m to win Gold in the men's T63 long jump, a matter of minutes after Anrune Weyers had sped to the women's T47 400m gold in 56.05sec.
This put Team SA on the medals table at the Tokyo 2020 Paralympics, with two golds at the Tokyo Stadium in Japan.
Last year double-amputee Mahlangu took his first world title in the men's 200m T61 at the World Para-Athletics Championships in Dubai.
Mahlangu's inspirational story is featured in the Netflix documentary 'Rising Phoenix', about Paralympians from across the world who show us what is possible when we push the limits of human movement, emphasising that disability is not inability.
Born with a condition known as congenital hemimelia, Mahlangu spent a large portion of his young life in a wheelchair. At the age of 10, also the year of the London Paralympic Games, things changed.
Stream the Tokyo Paralympics on Showmax Pro. Subscribe before 31 August and get an extra month free! 
The decision was made to amputate both of Ntando's legs through the knee. When the London Paralympics were on TV and the other South African amputees were stars on the big stage, he was learning how to walk. Two weeks later and he could run on his feet. He was fitted with his first set of prosthetic cheetah blades in September 2012 – thanks to an incredible non-profit organisation, Jumping Kids (which helps youngsters who need prostheses) – and he hasn't looked back!
By 2016 Mahlangu had developed into a world-class para athlete, winning T42 200m silver for South Africa at the Rio 2016 Paralympics while only 14 years, setting a new African record of 23.77 seconds in the process.
Mahlangu is inspiring more children to dream big and go for their goals, despite the challenges, by being a good example of what is possible with access to prosthetics, mainstream education and sport. It is his goal and passion to help create opportunities for more kids, facing challenges similar to his own, by equipping them; not only on the sports field, but also in the classroom and in their day-to-day lives; to handle all of life's issues and to be strong.
Where to stream the Tokyo 2020 Paralympic Games
All live events of the Paralympics will be available to stream on Showmax Pro in South Africa and across the continent of Africa. Subscribe to Showmax Pro. Subscribe before 31 August and get an extra month free! 
For All the BEST South African News from Around the World, Don't Miss SAPeople's Podcast.