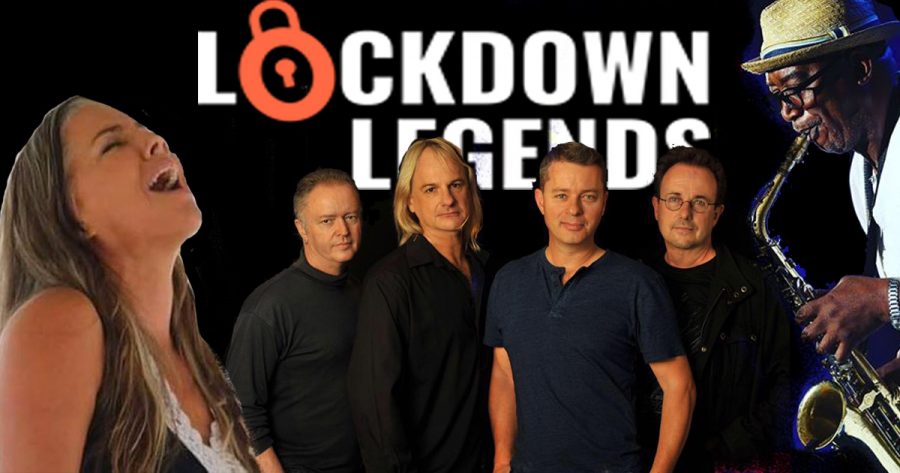 South Africa's Retro Musicians Unite for Amazing Lockdown Legends Concert
Some of South Africa's greatest musicians from the last few decades are uniting to perform a unique 'Lockdown Legends' online concert that will raise much-needed funds for the SA music industry, and entertain South Africans at home with famous household names. The event – on 7 June 2020 – will feature many of the legendary […]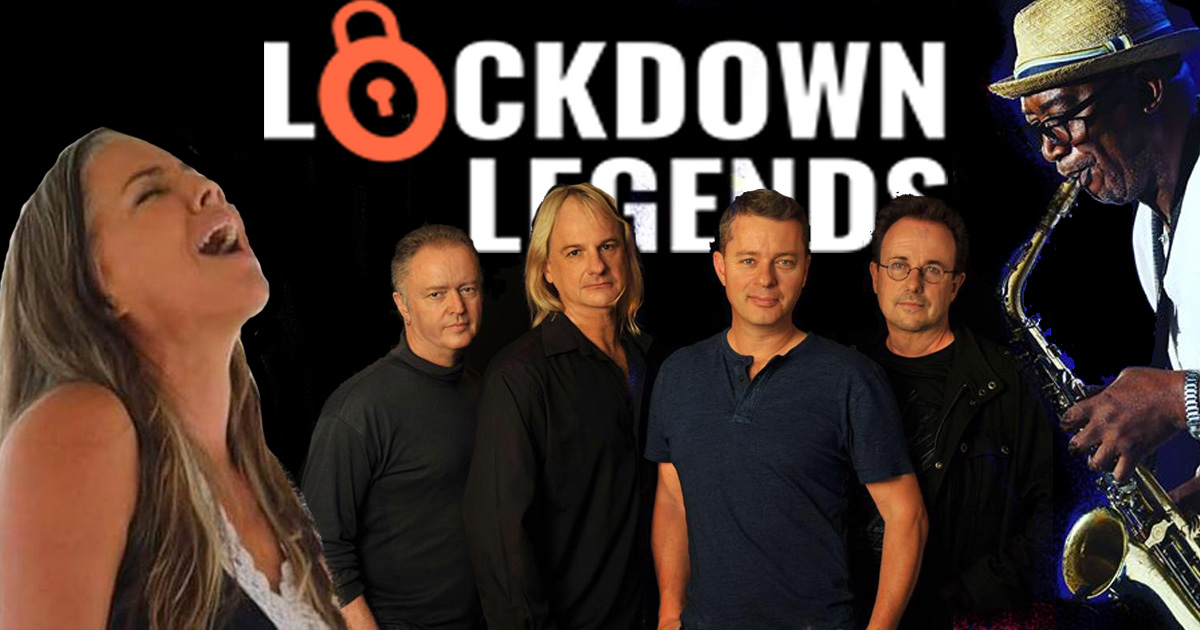 Some of South Africa's greatest musicians from the last few decades are uniting to perform a unique 'Lockdown Legends' online concert that will raise much-needed funds for the SA music industry, and entertain South Africans at home with famous household names.
The event – on 7 June 2020 – will feature many of the legendary SA artists of the '60s, '​70s, '​80s, '90s – from Four Jacks & A Jill to Wendy Oldfield, Danny K to Sipho "Hotstix" Mabuse; as well as legendary DJs like Shado Twala, David Gresham, Darren Scott, Kevin Savage and more.
Many of the artists have reformed or have given their time and talent to perform exclusively for this event. The event also includes tributes to some of SA's lost legends by more recent artists from the 2000s.
No matter what your age – or where you live in the world – the concert is certain to be a treat for all South African music lovers. And by purchasing a ticket, they will be giving back to the music industry they love who need them so badly right now, helping keep the entertainment economy alive and well. (The music industry is the one industry in SA that's receiving no relief from the government.)
"Due to the devastating impact of Covid-19, artists and music industry professionals have been denied any source of income and it is our intention to support them through this time," says Jarrod Aston, former frontman of Cinema, and creator and producer of the online Lockdown Legends music event.
75% of the proceeds will be channeled directly to the music professionals that have
worked on this project and 25% to other music industry professionals.
Lockdown Legends Online Event – ticket info
The event takes place on: 7 June 2020
Tickets: R100
Tickets available at Covid-Zero.co.za
"Join us, as we look back and celebrate with the talents of SA's retro 'best of the best', where they will perform online magic for all the world to see and hear from the comfort and safety of your home.
"Hear the music and the stories that defined generation after generation – and reconnect
with the music that defined you."
So far, the event features stars and members of the following bands, with more to be added soon!
List of Stars/Band Members performing for Lockdown Legends
Dickie Loader
The Bats
Mick Matthews of The Hedgehoppers
Bernie Millar from Circus
Four Jacks & a Jill
Andre De Villiers
Clout
Cinema
Face to Face
The Working Girls
Ballyhoo
Peach
Wendy Oldfield
Robin Auld
Tim Parr of EllaMental
Andre De Villiers
Bo from Denim
Heather Mac of Ella Mental
Sheldon Thomas & Craig Else of Petit Cheval
Sipho "Hotstix" Mabuse
Neil Solomon
Dr Victor
Alex Rantseli from Marc Alex
Stewart Irving
Vicky Sampson & The Johannesburg Youth Orchestra Company
Lars Lofstrand of Celtic Rumours
John Ellis from Tree 63
Craig Hinds of Watershed
Ard Matthews of Just Jinjer
Mark Beling of Mean Mr Mustard
Terence Reis of The Dire Straits Experience
Danny K
Ross Learmonth of Prime Circle
Plus tributes to lost legends performed by
Lloyd Cele
The Benjafields: RJ Benjamin and Chantal Stanfield
up and coming artist – Steve Umculo
Presented by SA'​s legendary DJ'​s including
Shado Twala
Benjy Mudie
Darren Scott
Dave Guselli
Tony Blewitt
Kevin Savage
David Gresham
And more…
For performers in lockdown, online is the new live.
You can help to support your favourite performers by buying a ticket and making a donation to Covid-Zero. Fans can even vote for the artists they would like to watch online from the comfort of their couch.
Find out more at Covid-Zero.
MORE