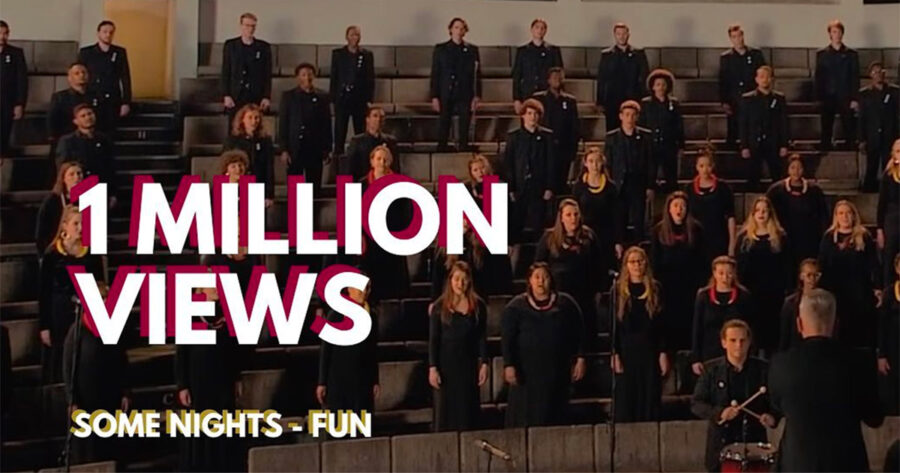 Stellenbosch University Choir's 'Some Nights' Attracts Over 1 MILLION Views
Stellenbosch University Choir has clocked up over 1 million views in four months on its 'Some Nights' performance. The choir celebrated on its Facebook page, thanking fans who have shared the video worldwide. "Your continued support means the world to us and gives us wings to fly. Thank you from the bottom of our hearts! […]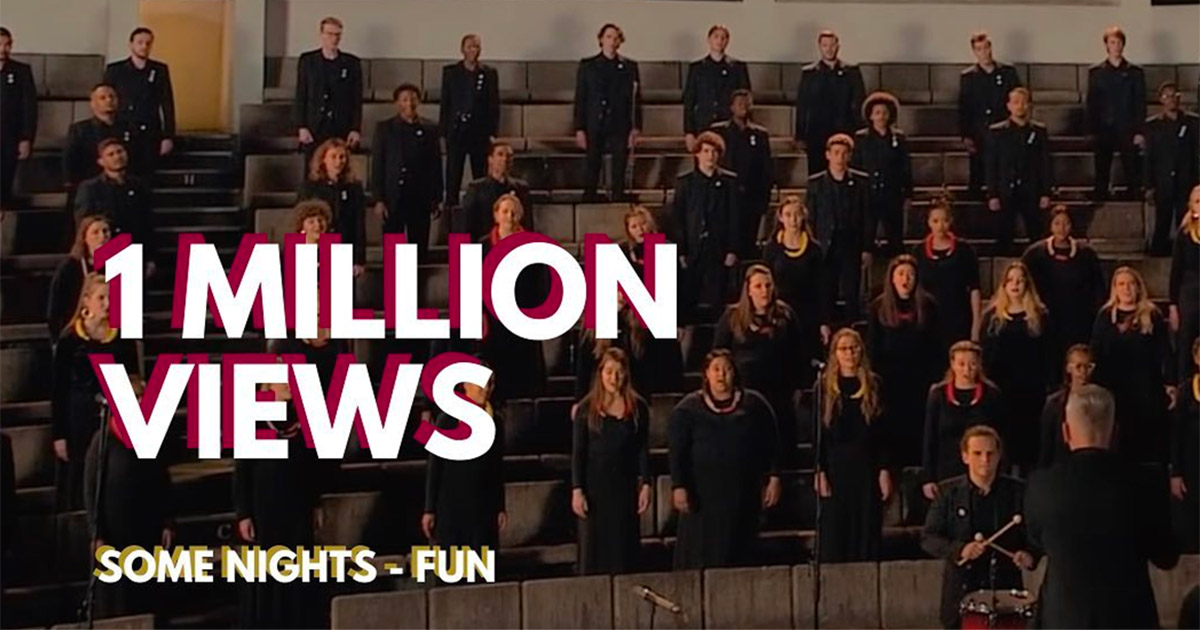 Stellenbosch University Choir has clocked up over 1 million views in four months on its 'Some Nights' performance.
The choir celebrated on its Facebook page, thanking fans who have shared the video worldwide. "Your continued support means the world to us and gives us wings to fly. Thank you from the bottom of our hearts! #afamilyofvoices" said the Stellenbosch University Choir.
The song was originally recorded by American pop rock group fun 10 years ago, but has been adapted brilliantly for the choir by André van der Merwe (who is known as the heart behind the choir, and can be seen in the video, passionately conducting the choir). Van der Merwe has been taking the choir to incredible heights since 2003, and is convinced that the success of the choir is largely due to the diversity and multicultural nature of the choir.
The multi award-winning choir (and one of the oldest in South Africa) has 117 members representing each of the nine provinces in SA and almost all of SA's national languages. They're grouped into eight vocal groups, and hold the first place on the Interkultur world rankings of 1 000 international choirs.
The video was recorded on 17 September 2021 at the Oude Libertas Amphitheatre.
Musical artist Jay Nova said after watching Stellenbosch University's 'Some Nights' video: "I was not expecting that. At the first note my jaw dropped. What these guys (especially the conductor) did was absolutely amazing. The average person has no idea how hard it is to get a large group to sound so great, and acapella on top of that. Such precision. All the singers are fantastic, but without the drive and determination of the conductor all that talent would go to waste. What an accomplishment!"
WATCH Some Nights – Stellenbosch University Choir