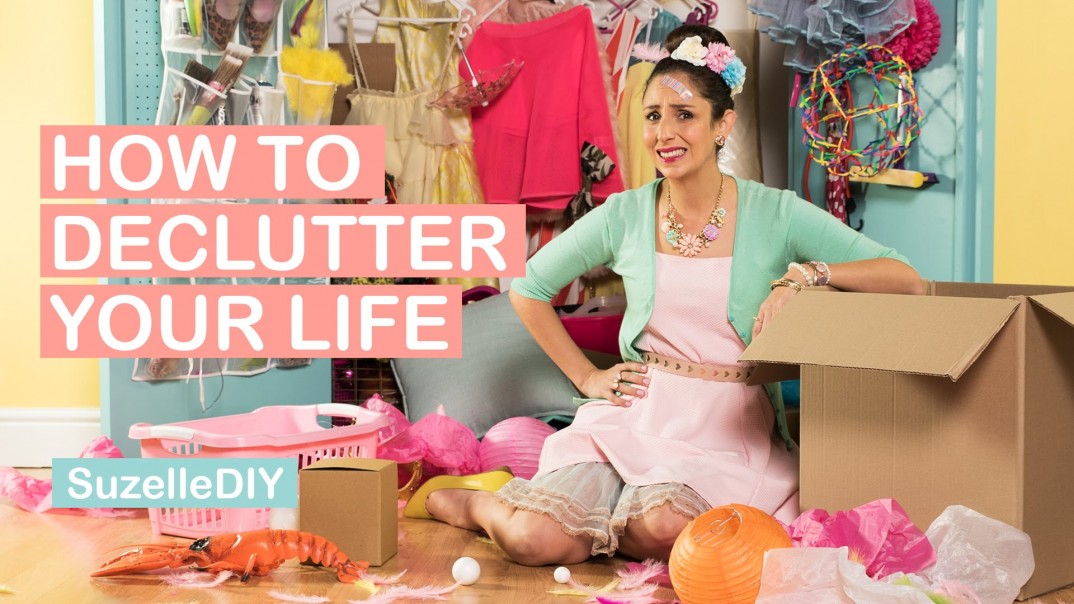 Suzelle DIY – Top Tips on How to Declutter Your Life
South Africa's much loved DIY Goddess Suzelle is back with a brilliant video to help you declutter your life. And this time Marianne IS in the video…because this is a job that requires a helping hand. Suzelle advises that the questions you should ask when deciding whether to keep something or not, are: 1. Is this […]

South Africa's much loved DIY Goddess Suzelle is back with a brilliant video to help you declutter your life.
And this time Marianne IS in the video…because this is a job that requires a helping hand.
Suzelle advises that the questions you should ask when deciding whether to keep something or not, are:
1. Is this something that I'm emotionally attached to and that I love?
2. Have I used this item in the last six months?
3. Do I have multiples of this item?
She then recommends that you label three boxes with: Keep, Throw and Sell
Take "attractive photos" of the items in the Sell box, advertise them on line…and earn yourself some spare cash.
SuzelleDIY – How to Declutter Your Life