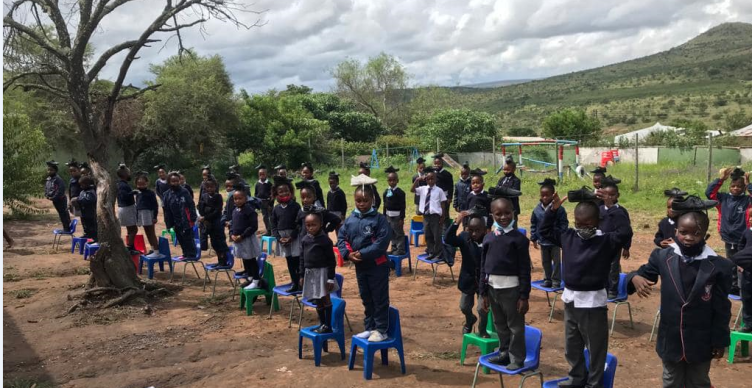 Tangible coding touches thousands of lives across South Africa
Tangible coding, which was predominantly used in a pilot project by the Department of Basic Education last year to introduce 21st century skills to primary school learners across the country, has proven to be an excellent tool for the diverse South African school landscape. Various coding platforms were introduced to 23 636 teachers across the […]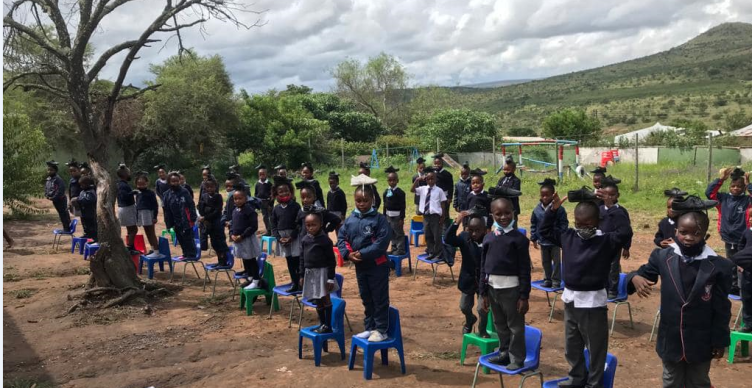 Tangible coding, which was predominantly used in a pilot project by the Department of Basic Education last year to introduce 21st century skills to primary school learners across the country, has proven to be an excellent tool for the diverse South African school landscape.
Various coding platforms were introduced to 23 636 teachers across the country in a partnership between the DBE and teacher unions SADTU, NAPTOSA, SAOU, NATU and PEU.
Most of these teachers – 17 611 – were trained by Tangible Africa in the BOATS and TANKS Apps, while three other service providers trained an additional 6 025 teachers. Only one of these service providers used plugged coding (computers) to train 1 600 teachers.
After a workshop hosted last week to review the project, and make recommendations for a second phase in 2023, Tangible Africa Founder Prof Jean Greyling said the results from last year's training proved that unconventional coding methods are not inferior to plugged coding.
"In fact, in some instances the unplugged or tangible coding methods transfer 21st century skills better than plugged coding. With tangible coding learners can 'touch the code' by doing interactive activities and using a grid map. This can set them up at a primary school level with the future skills needed for plugged coding at university," explained Greyling, who is also the Head of the Department and Associate Professor at the Nelson Mandela University Computing Sciences Department.
The target the DBE set out to achieve – to train 22 500 teachers – was exceeded and one of the recommendations from the DBE workshop will be that the training continue into a second phase, said Deputy Director: Department of Basic Education Zarene Govender, who is the project manager for the Skills-4-a-Changed-World project.
"All service providers overlapped in the basic goal we wanted them to achieve which was to teach 21st century skills to the learners. These skills include critical thinking, problem-solving, and taking ownership of their learning. We had excellent feedback from the teachers on how this training made a difference in the lives of their learners," said Govender.
Karen Walstra conducted "Demystifying coding and robotics" workshops for both NAPTOSA and NATU, targeted for foundation phase teachers. It included a range of unplugged computational thinking activities as well as an introduction to robotics.
Karen conducts a range of professional development workshops for teachers, with more than 20 SACE endorsed courses. Explore https://www.evolveschool.co.za/ to learn more about what service and workshops KWC Evolve School offers.
One teacher who reported back to the workshop was Madelein Prinsloo, a Grade 5 teacher from Laerskool Generaal Beyers in Danville, Tshwane.
Not only had the group of learners she taught TANKS to last year, improved their Maths results markedly more than learners who had not participated in the tangible coding classes, but they also were selected for leadership positions at the school.
"TANKS changed my life and the life of my learners. It helped me reach learners whom I would not normally reach and even notice in class. For one learner, Matsha, everything just clicked as soon as he started coding. I would recommend the Department expand this project and implement it in every school – for us to reach every learner, we owe it to the Matsha's out there," said Prinsloo.
Another teacher reporting back on the impact of tangible coding on her learners was Deirdre van den Heever, a Grade R teacher from Eden Primary School in Vredenburg.
She initially implemented coding games in her free play time in the mornings and the young Grade R learners showed so much excitement and interest in the coding games, that she is now using it in most of her learning activities.
"Our learners come from diverse language backgrounds and the coding games taught them to communicate better. The shy learners now ask to play the coding games, they have extended their vocabulary and learnt to solve problems and think for themselves," said Van den Heever.
To find out more about Tangible Africa, contact Prof Jean Greyling at Jean.Greyling@mandela.ac.za or Jackson Tshabalala at jackson@levafoundation.org
View more pics on LinkedIn.