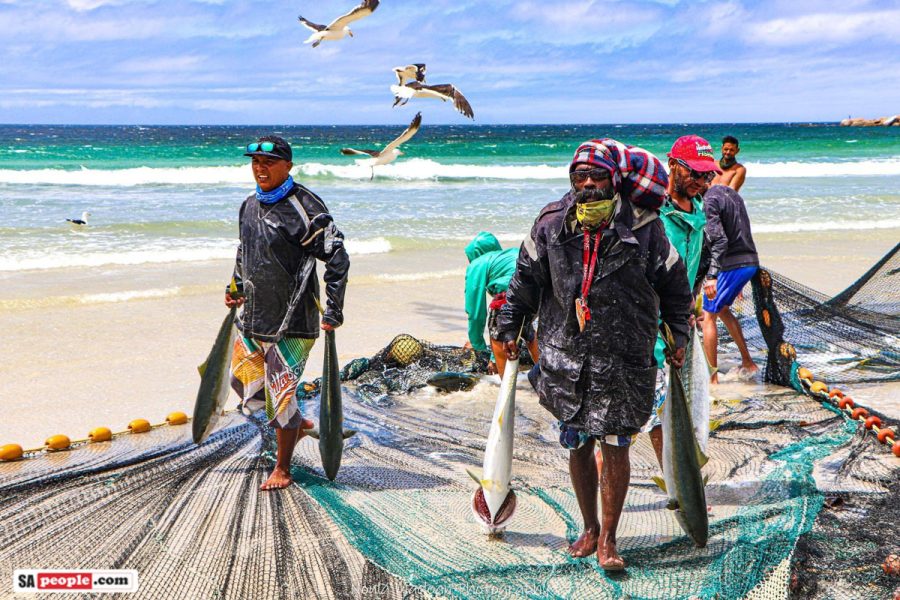 The colourful Trek fishermen of Fish Hoek and Yellowtail – PICTURES
The sight of Fish Hoek's colourful trek fishermen (whose language is sometimes just as colourful!) has become as synonymous as Table Mountain and the Muizenberg Beach Huts as icons of the Western Cape, South Africa. Noula Maclean Photography captured these wonderful photos on Tuesday (14 Feb) of the hard-working fishermen with their Valentine's Day catch […]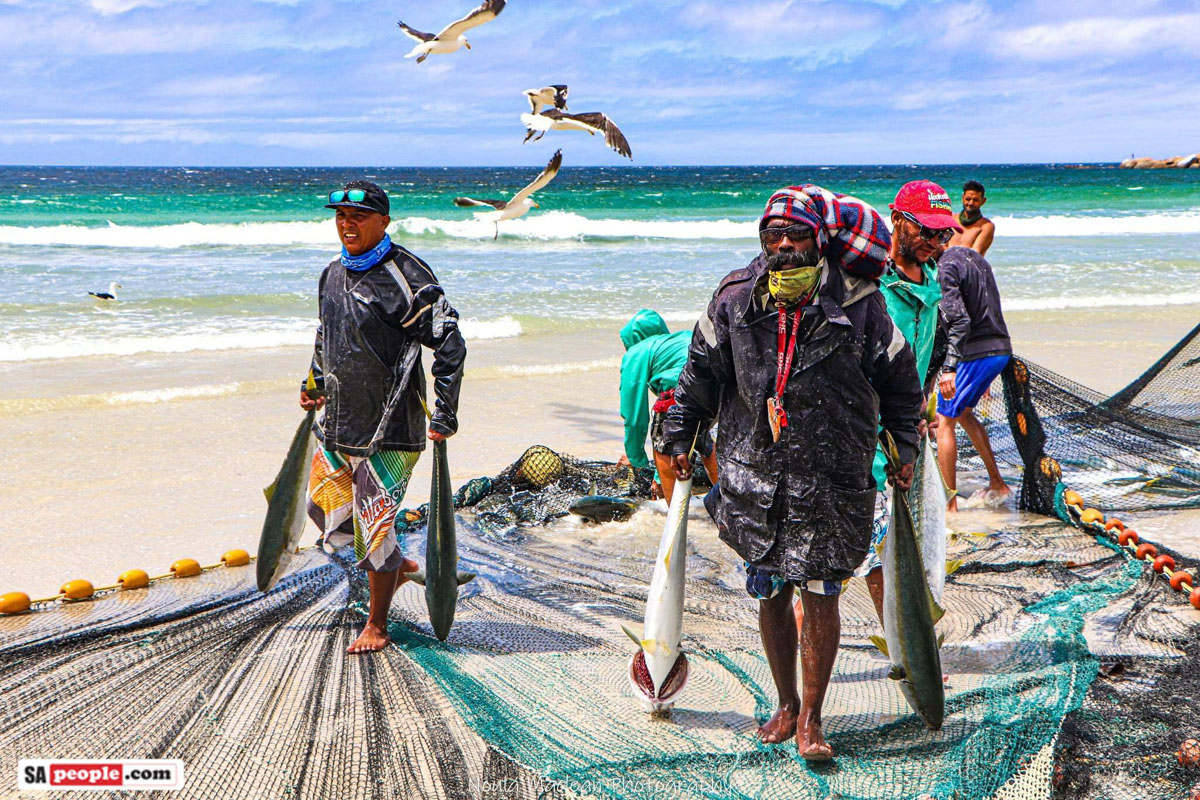 The sight of Fish Hoek's colourful trek fishermen (whose language is sometimes just as colourful!) has become as synonymous as Table Mountain and the Muizenberg Beach Huts as icons of the Western Cape, South Africa. Noula Maclean Photography captured these wonderful photos on Tuesday (14 Feb) of the hard-working fishermen with their Valentine's Day catch – Yellowtail.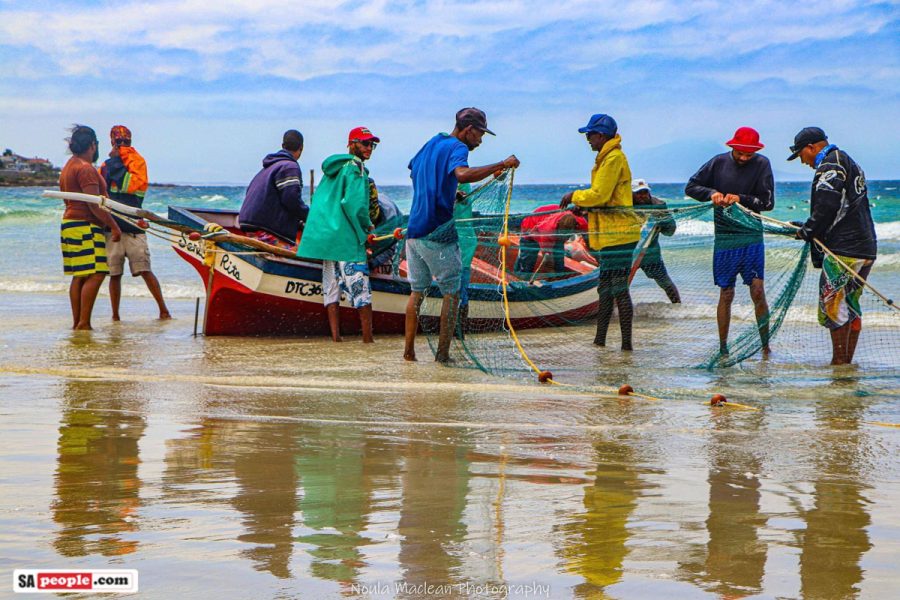 WWF has listed Yellowtail on their South African Sustainable Seafood Initiative (SASSI) as 'green' which means you can eat the fish almost guilt-free, knowing that current stocks are healthy and it is being harvested in a sustainable manner. WWF encourages people to eat 'green' only, and says the way the fishermen catch the yellowtail has little impact on the marine environment and results in "very little accidental bycatch". (View the SASSI list here.)
In fact, people are encouraged to support the local fishing communities whose own food security and livelihoods depend on the seafood choices consumers make.
WWF's Sassi section explains: "Yellowtail (Seriola lalandi) are large, schooling, fast growing fish that undergo unpredictable seasonal migrations. They have a high fertility and reach sexual maturing after 2-3 years making them fairly resilient to fishing pressure."
Yellowtail – known as Geelstert in Afrikaans – are the second most commonly caught species in South Africa in the linefishery sector, according to the WWF.
If you love your fish but want to eat green, WWFSassi suggests try "fresh snoek smoked on an open fire; a spicy mussel potjie; or a beautifully grilled yellowtail".
312 million kilograms of seafood are consumed in SA each year. Only 50% of that is locally caught.
MORE