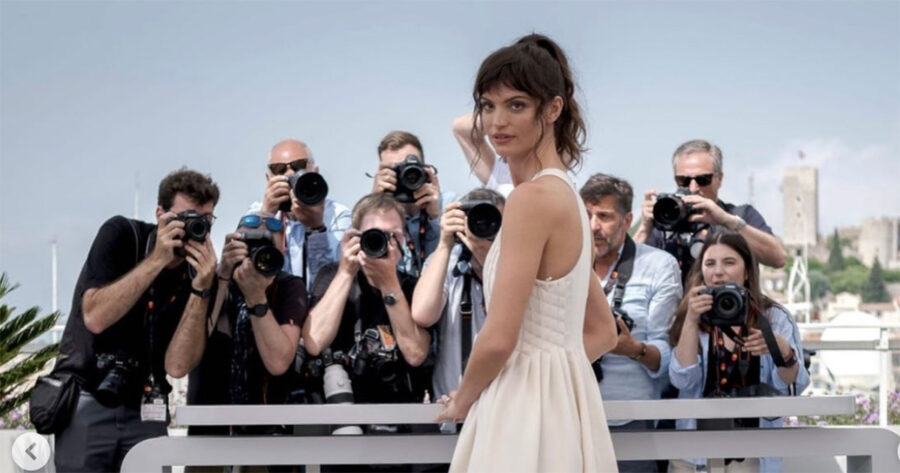 Tragic SA Actress Charlbi Dean's Movie 'Triangle of Sadness' Opens in South Africa Today
TRIANGLE OF SADNESS opens in cinemas in South Africa today. One of the stars of the film – which won the coveted Palme d'Or Prize at the Cannes Film Festival this year – is South African model and actress Charlbi Dean, who tragically died in late August, in New York where she lived some of […]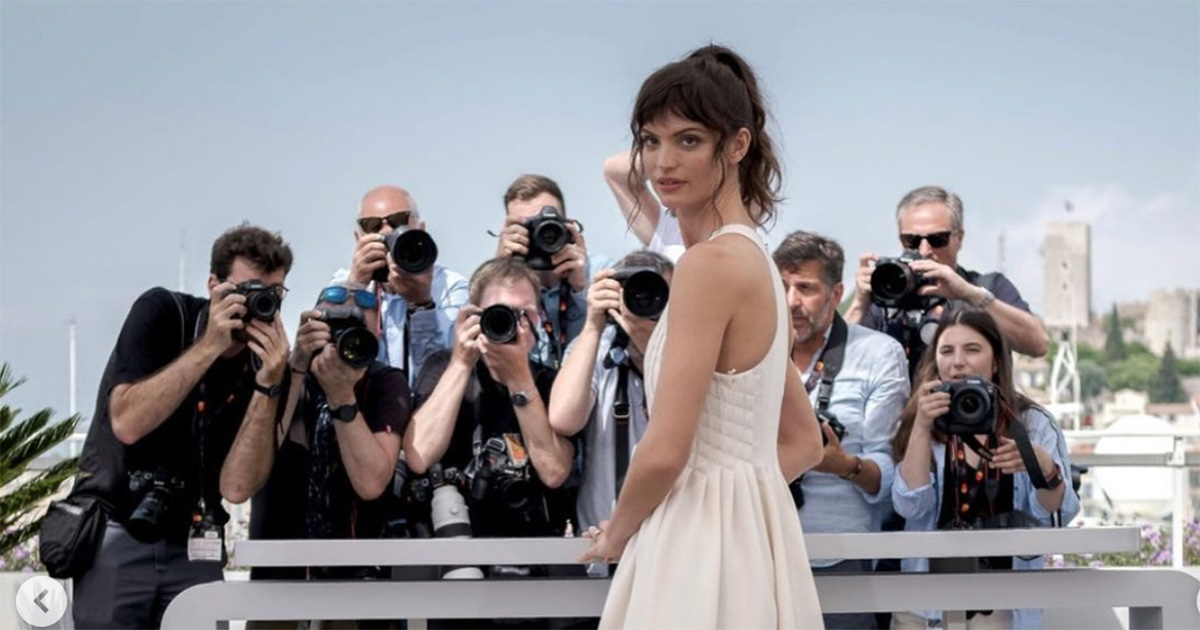 TRIANGLE OF SADNESS opens in cinemas in South Africa today. One of the stars of the film – which won the coveted Palme d'Or Prize at the Cannes Film Festival this year – is South African model and actress Charlbi Dean, who tragically died in late August, in New York where she lived some of the time.
There's no doubt Charlbi was poised to become an international Hollywood star. The 32-year-old South African's performance in the film is beyond brilliant. Born in Cape Town, Charlbi began modelling at the tender age of six and has graced the pages of major international publications including Vogue and GQ. Her first screen role was in Spud in 2010. She also took part in the 2013 sequel. Other films under her belt include Death Race 3, Inferno, Blood in the Water, Don't Sleep and Porthole.
Triangle of Sadness synopsis
In Ruben Östlund's wickedly funny Palme d'Or winner, TRIANGLE OF SADNESS, social hierarchy is turned upside down, revealing the tawdry relationship between power and beauty. Celebrity model couple, Carl (Harris Dickinson) and Yaya (Charlbi Dean) are invited on a luxury cruise for the mega-rich, helmed by an unhinged boat captain (Woody Harrelson).
When the yacht sinks during this luxury cruise, Carl and Yaya are left stranded on a desert island with a group of billionaires and a cleaning lady. In the fight for survival, hierarchy is turned upside-down.
The movie was filmed in Sweden and Greece, during the Pandemic.
Bonding with the crew
When asked how she bonded with the rest of the cast, Charlbi said: "The camaraderie that occurs when a bunch of people from all over the world come together for several months on a Greek island during a pandemic – well, you bet we are gonna be tight. I'm so bonded to all of the cast and crew – they are friends I'll genuinely have forever. Having Harris (Dickinson, who plays her boyfriend) to work with was an absolute gift: he is kind, patient and ridiculously talented. I know he would cringe reading this, but he is a gem."
The film's director Östlund paid tribute to Charlbi on Instagram, saying: "It is an honor to have gotten to know and work with her. Charlbi had a care and sensitivity that lifted her colleagues and the entire film crew. The thought that she will not be by our side in the future makes me very sad. At this difficult time, my thoughts go out to her loved ones, her family and her fiance Luke." (Charlbi and Luke had got engaged earlier this year. Romantically the fellow South African model proposed on the same sidewalk in New York where the couple first kissed.)
It was Ruben's wife, a fashion photographer, who had advised him to try out Charlbi for the role in Triangle of Sadness. When asked what her initial response was to the script, Charlbi laughed and said:
"Script? What script? The mysterious Rubens gave us no such thing! He told me a little about the premise, but things changed and grew until the very end of the shoot. We never even knew how it would end. Ruben clearly runs the show, but he is also incredibly adaptable and will change things if he thinks they could be better or more interesting. When I first spoke to him about the film, I had a feeling of sheer terror – but at the same time, it's the kind of project you can't wait to embark on."
Charlbi's brother Alex Jacobs told Rolling Stone magazine that it seems Charlbi's cause of death was a viral infection which her body was unable to fight, after having been in a near-fatal car accident in Cape Town in 2009, in which she lost her spleen. He explained the spleen is "involved in fighting off infections, and that could have had something to do (with) what happened. Her spleen not being there just added on to the reason why she perhaps couldn't fight (the lung infection) off."
The scar on her stomach from the accident is visible in both modelling shots and in 'Triangle of Sadness'.
Comparing modelling to acting, Charlbi (whose full name was Charlbi Dean Kriek) said they were not the same except that during both there is a lot of "the inner dialogue that we as humans are always trying to hide from the outside world".
Charlbi's dream for the film, which is released in SA today (Friday 28 October 2022), is that "hopefully people will leave the theatre wanting to talk about it and discuss it. Those are my favourite films: the ones that get my mind going, piss me off a little, make me laugh and cry."
WATCH Triangle of Sadness trailer
Directed by Ruben Östlund, Triangle of Sadness stars Harris Dickinson, Charlbi Dean, Woody Harrelson, Dolly De Leon, Vicki Berlin, Henrik Dorsin, Zlatko Buric and Carolina Gynning. The film won the Palme d'Or at Cannes this year, and opens in South African cinemas today.
If you love watching South African stars, there are thousands of local movies, TV series and documentaries on Showmax – available for South Africans abroad to stream as well (in most countries).