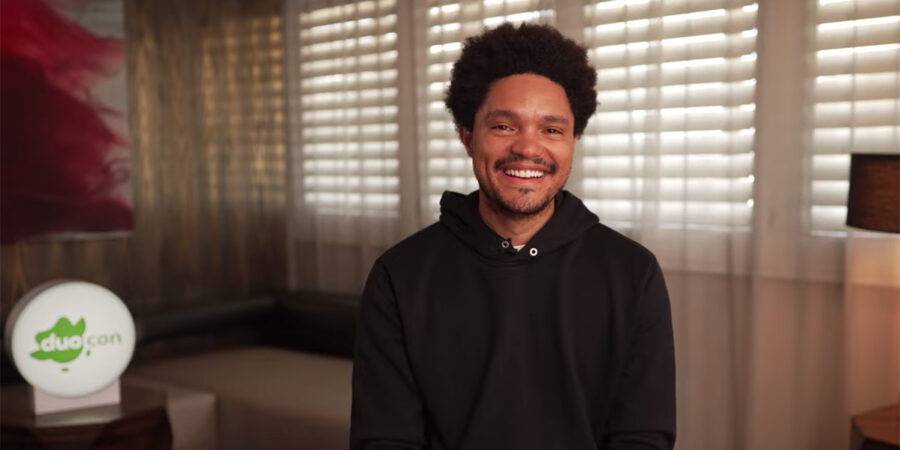 Trevor Noah Teams with Duolingo to Teach Zulu and Xhosa to the World
South African comedian Trevor Noah and free language app Duolingo have partnered to bring Zulu and Xhosa to the world in early 2022. The exciting announcement was made on Friday, 20 Aug, at Duolingo's annual conference. What is Duolingo? During the past decade Duolingo (which also has a website and a premium version if you […]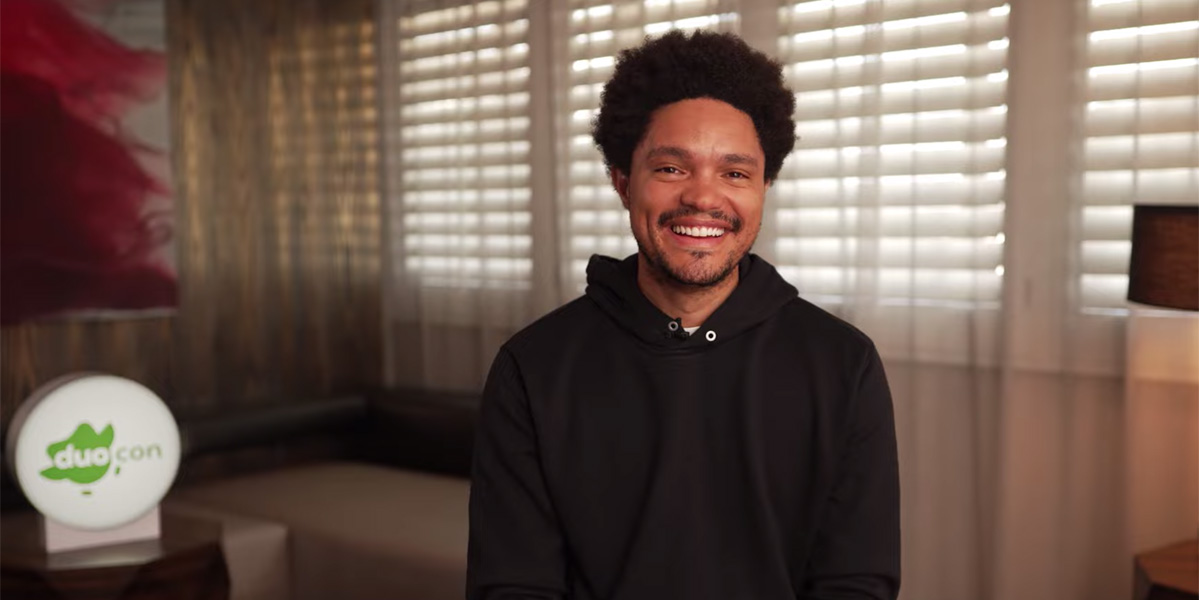 South African comedian Trevor Noah and free language app Duolingo have partnered to bring Zulu and Xhosa to the world in early 2022. The exciting announcement was made on Friday, 20 Aug, at Duolingo's annual conference.
What is Duolingo?
During the past decade Duolingo (which also has a website and a premium version if you wish) has become the most popular way to learn a language globally – with over 500 million downloads of the app. It very cleverly uses fun gaming tactics to keep learners engaged, and is actually used by over 100,000 teachers worldwide, according to the site. It has over 40 million monthly active users who come from every country in the world, including SA… and including Trevor Noah himself who is using it to learn new languages.
Duolingo CEO interviews Trevor Noah
Duolingo says it has teamed up with the Trevor Noah Foundation (TrevorNoahFoundation.org) and its partner, SA non-profit, Nal'ibali, which promotes multilingual reading, to create the courses.
Trevor, one of SA's most famous exports, was interviewed by Duolingo founder and CEO Luis von Ahn, during the Duocon 2021 live streaming event. It turns out, Von Ahn revealed, that the Duolingo team all agreed that if their brand was a celebrity it would be Trevor Noah – multi-cultural, worldly and making things fun!
"If Duolingo was a celebrity, it would be Trevor Noah"
During the super-interesting and funny interview (watch below), the SA expat, polyglot and Daily Show host chatted about the challenges and joys of learning languages. Inspired by his mom Patricia, who speaks nine languages, Trevor speaks five fluently – English, Afrikaans, Zulu, Tswana and Tsonga – and "dabbles" in others like German (Trevor's dad is Swiss German) and Xhosa. He's currently learning Spanish on Duolingo, and plans to learn French next.
Trevor said he is "truly excited" about Zulu and Xhosa being added to Duolingo –
"Xhosa because I want to start learning it, and speaking it fluently. And then Zulu, just so I can brush up while I'm not in my country."
The Click Challenge!
Trevor recommended that Duolingo is "gonna need a whole section in Xhosa just to teach people about the clicks."
A Duolingo specialist admitted that there is no existing course template for teaching the clicks so the courses will take longer than usual to be created, because "we're going to have to design entirely new ways of teaching." The new template is expected to be similar for Zulu and Xhosa since they share grammar, structure and vocabulary – both being from the Nguni people. This is where Nal'ibali will be of massive assistance to Duolingo.
The news is exciting for foreigners, particularly those who were intrigued by Xhosa and its clicks when it was used in mega-blockbuster 'Black Panther' as the language in fake country Wakanda.
But it's possibly even more significant for those South Africans who have longed to learn to speak one of the two languages spoken by over 20 million people in SA. In fact, the Zulu and Xhosa courses may become like Swedish which is most popular in its own country (by thousands of refugees who now live there).
The new African languages on Duolingo  are also great for expats. One said:
"So stoked! 🙂 Wasn't able to learn Xhosa during my time in SA – this is my chance to learn some."
Duolingo has been on a mission to offer more diverse languages, and more languages from Africa than just Swahili (which was added in 2017 and now has 363,000 learners). The company said it feels it has an important responsibility in the world "where language diversity is at risk".
Maori, from New Zealand, Haitian Creole and Tagalog from the Philippines are also being added. Afrikaans (which is spoken by around 14% of South Africans) has not yet been added to the app.
Trevor (who said English is not a great language to be funny in) shared that Afrikaans is one of the youngest languages on the planet and that when he tries speaking it in The Netherlands, the Dutch say it sounds like "a drunk child is trying to speak Dutch".
Trevor's tips for learning a new language
Trevor's tips to others trying to learn a new language is to lose your ego, be humble and don't be afraid of sounding stupid. He says you should immerse.
"The key is to jump in, enjoy the sounds, realise you're going to be an idiot… humble yourself."
From his life experiences, Trevor said he's seen how much language connects people and how in SA, there is such joy on the faces of black people when they see a white person trying to speak their language.
Hopefully next year there'll be a lot more people speaking Zulu and Xhosa!
As for Trevor, after he's brushed up on Zulu, and become fluent in Xhosa… his dream, in a few years' time, is to live in a random country and become fluent in a whole new language!
Trevor said the best thing about speaking multiple languages is that instead of just having one fruit, you'll have a fruit salad… so you can pick the best word or phrase to suit what you're trying to express.
WATCH VIDEO: Interview with Trevor Noah and Dr Luis von Ahn