Van Niekerk Nominated for Man Booker International Prize
South African author Marlene van Niekerk is one of 10 authors from around the world – four of them from Africa – nominated for the Man Booker International Prize. The award, worth £60,000, will be awarded on May 19. Van Niekerk was joined on the list by other Africa nominees Mia Couto of Mozambique, Ibrahim […]

South African author Marlene van Niekerk is one of 10 authors from around the world – four of them from Africa – nominated for the Man Booker International Prize.

The award, worth £60,000, will be awarded on May 19.
Van Niekerk was joined on the list by other Africa nominees Mia Couto of Mozambique, Ibrahim al-Koni of Libya and Alain Mabanckou of Congo-Brazzaville . This is the first time any of the African countries has been nominated for the Booker.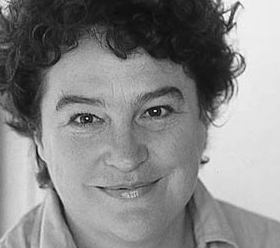 Perhaps the best-known writer among the nominees is India's Amitav Ghosh, whose books include 'River of Smoke' and 'Sea of Poppies.'
The Judges' citation credited Van Niekerk (60) as being "the author of two immense masterpieces" – 'Triomf' (which also became an award-winning film) and 'Agaat' – which take the reader "deep inside the contortions of the apartheid psyche and asks whether some historical hurts and hatreds can ever be entirely erased."
Van Niekerk is Professor of Afrikaans and Dutch literature and Creative Writing at Stellenbosch University.
The nominations were announced yesterday at the University of Cape Town by another South African, Professor Marina Warner, who is on the Booker committee.
The award, given every two years, was won by Lydia Davis in 2013, Philip Roth in 2011, Alice Munro in 2009, Chinua Achebe in 2007 and Ismail Kadare in 2005.
The other nominees are Cesar Aira (Argentina), Hoda Barakat (Lebanon), Maryse Conde (Guadeloupe), Amitav Ghosh (India), Fanny Howe (USA), Laszlo Krasznahorkai (Hungary).