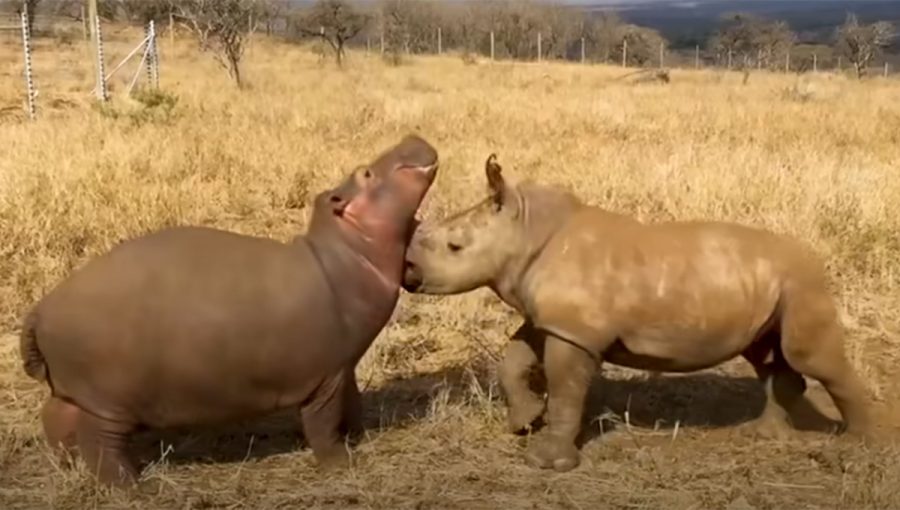 WATCH Baby Hippo Raised by Rhinos Finally Meets A Hippo…
Little Charlie, a baby hippo who was abandoned at a few days old, was raised with rhino and probably thought he was a little rhinoceros too. In fact he didn't even like water, which was a problem because hippos need to wallow in the water to prevent sunburn (so his human carers had to keep […]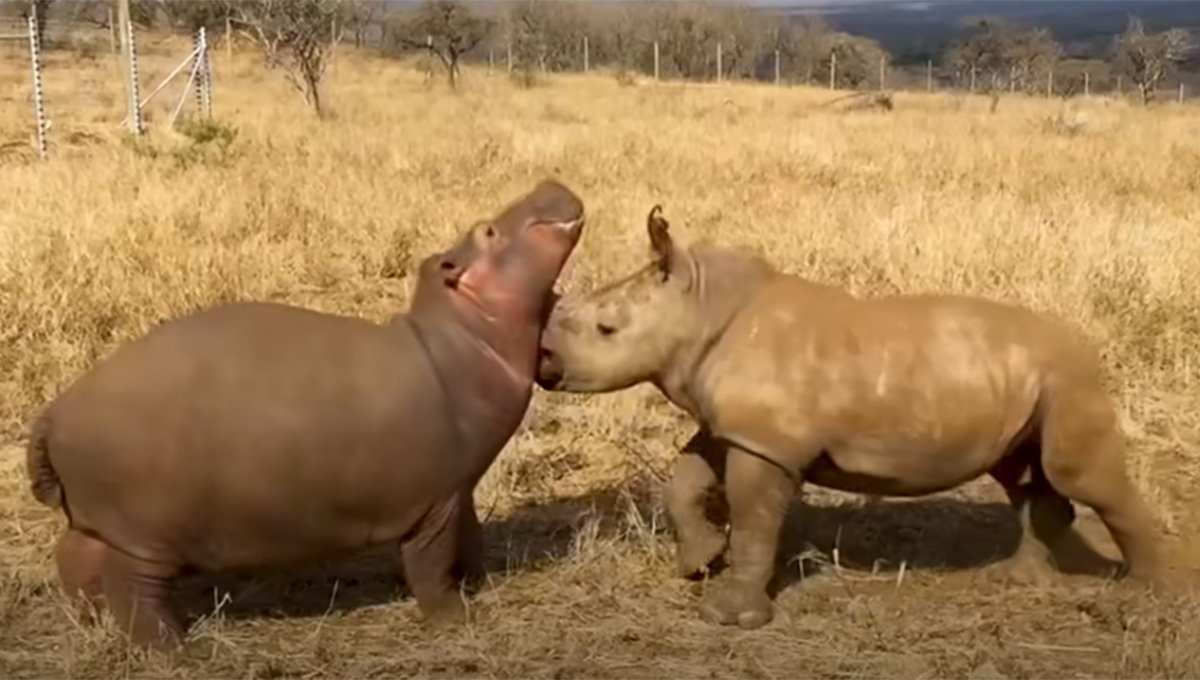 Little Charlie, a baby hippo who was abandoned at a few days old, was raised with rhino and probably thought he was a little rhinoceros too. In fact he didn't even like water, which was a problem because hippos need to wallow in the water to prevent sunburn (so his human carers had to keep spraying water over him).
But finally, there came a day when he met another little hippo – Moomin. Watch the adorable video below to see how they got on when they finally met at Zululand Rhino Orphanage in KwaZulu-Natal, South Africa…
WATCH Baby hippo raised by Rhinos meets a Hippo
Zululand Rhino Orphanage is the only dedicated regional rhino orphanage in KwaZulu-Natal, South Africa and is operated by a dedicated team who provide 24-hour care to all the rhino and hippo orphans at their new home, according to their Facebook profile.
Follow the Zululand Rhino Orphanage: