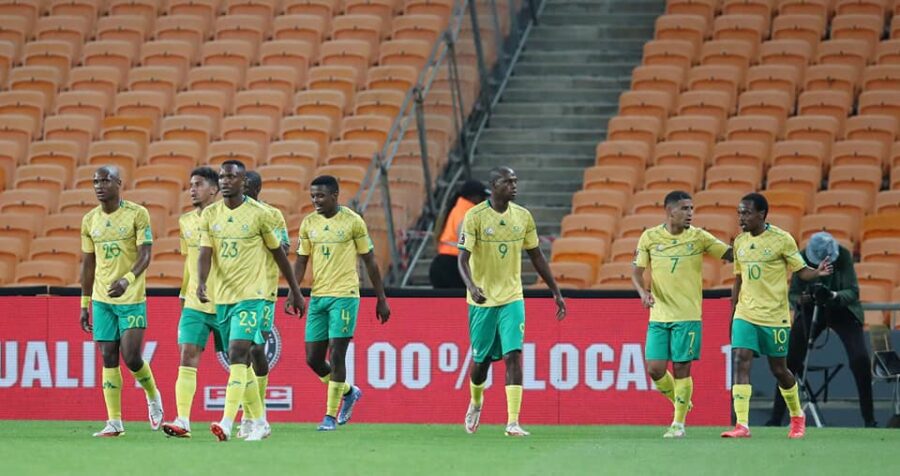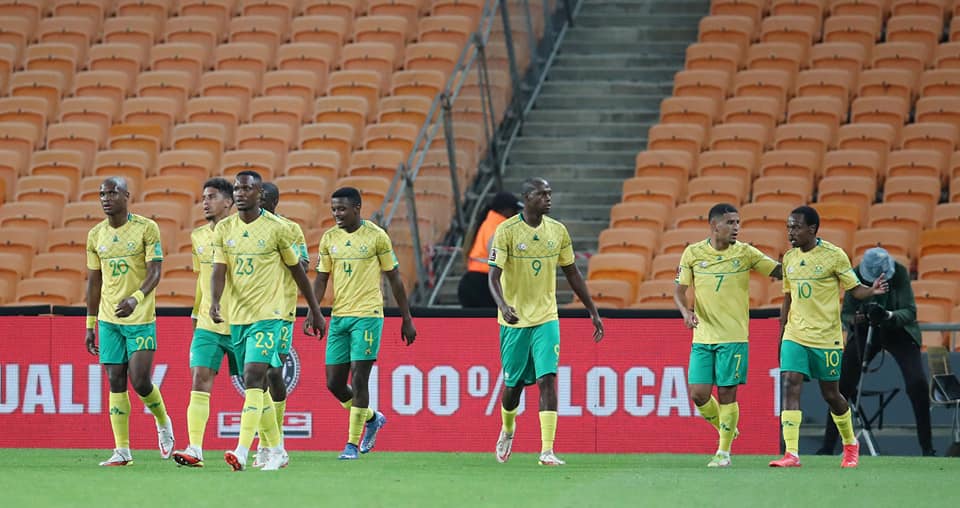 WATCH Bafana Bafana Celebrate as 2022 World Cup Dream Comes Closer
Bafana Bafana's 2022 World Cup qualifying campaign continued in fine form this evening at the FNB Stadium in Johannesburg. The Sou!th African national football team beat Zimbabwe 1-0. South Africa needed the win to keep themselves ahead of Ghana in order to finish at the top of Group G. Bafana Bafana tweeted: "FULL TIME at […]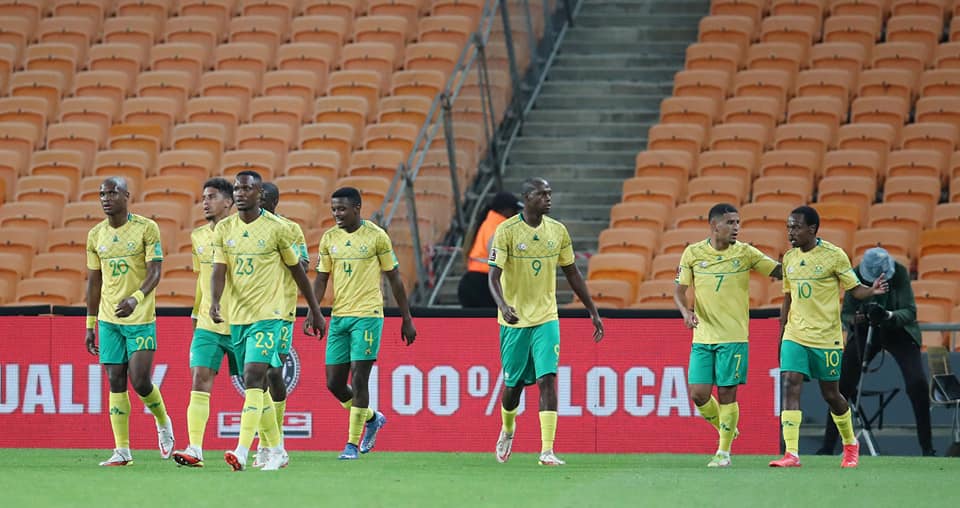 Bafana Bafana's 2022 World Cup qualifying campaign continued in fine form this evening at the FNB Stadium in Johannesburg. The Sou!th African national football team beat Zimbabwe 1-0.
South Africa needed the win to keep themselves ahead of Ghana in order to finish at the top of Group G.
Bafana Bafana tweeted: "FULL TIME at FNB Stadium: South Africa 1-0 Zimbabwe. Bafana Bafana collect THREE VITAL POINTS at home."
Man of the Match was Bafana Bafana midfielder Teboho Mokoena who walks away R10,000 richer, and well deserved after scoring the country's one and only very important goal!
The team posted a video of their celebrations this evening (watch below) and thanked South Africans for their support. "We do what we do, all for you!"
Back at base and celebrating today's win! Thank you for the support #SouthAfrica .We do what we do, all for you! Early trip to Ghana tomorrow. Goodnight. #WorldCupQualifiers #BafanaPride pic.twitter.com/YZFb6fFE0W

— Bafana Bafana (@BafanaBafana) November 11, 2021
Well deserved man of the match, Teboho Mokoena!! #BafanaPride #WCQUALIFIERS pic.twitter.com/MbsjdCDewb

— Bafana Bafana (@BafanaBafana) November 11, 2021
Fans happy to be back in the stands with the belief in the head coach Hugo Broos. #BafanaPride #WCQ #FansLikeNoOther pic.twitter.com/JRpKiD1wFo

— Bafana Bafana (@BafanaBafana) November 11, 2021