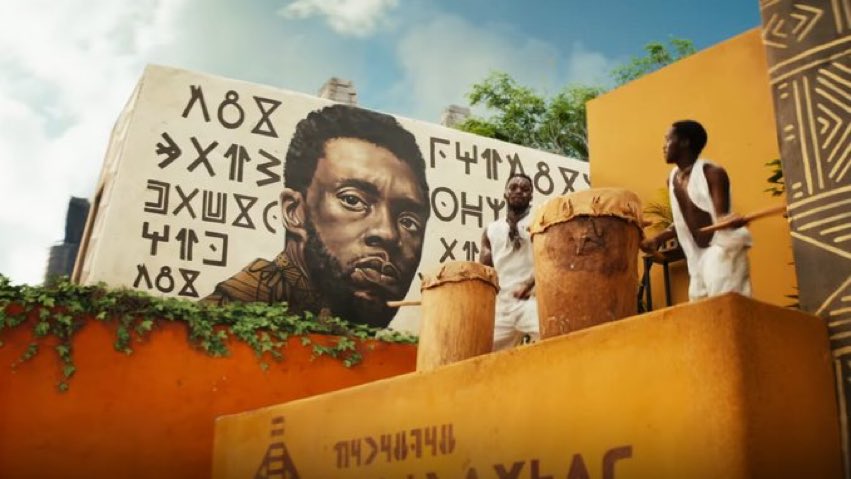 WATCH Epic Trailer for New Black Panther: Wakanda Forever
Over 7.7 million people have already watched the new trailer, released less than 24 hours ago, for the forthcoming 'Black Panther: Wakanda Forever'. And with the soundtrack's haunting rendition of Bob Marley's 'No Woman, No Cry', cast and crew have shared just how many tears were shed during filming as grief at the loss of […]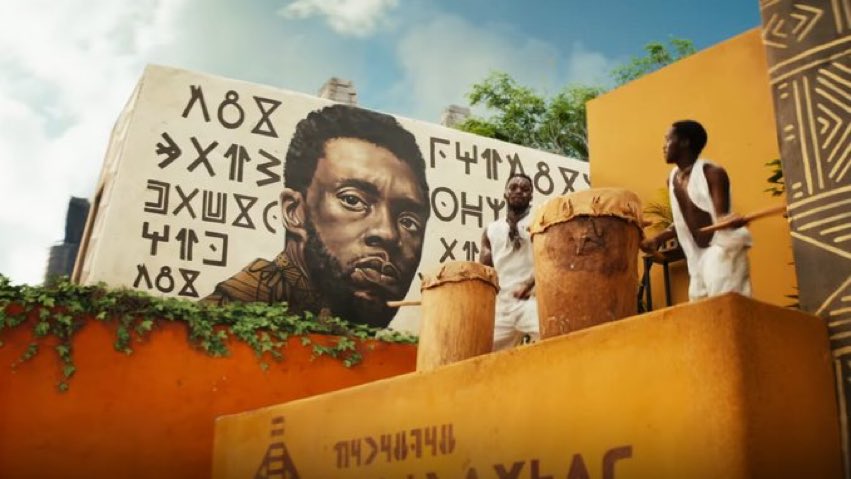 Over 7.7 million people have already watched the new trailer, released less than 24 hours ago, for the forthcoming 'Black Panther: Wakanda Forever'. And with the soundtrack's haunting rendition of Bob Marley's 'No Woman, No Cry', cast and crew have shared just how many tears were shed during filming as grief at the loss of lead star Chadwick Boseman (King T'Challa) overwhelmed them at unexpected moments.
But, as many say, even this 2-minute teaser pays beautiful homage to T'Challa / Boseman who passed away in August 2020 at 43 after a four-year battle with colon cancer.
The new Marvel Studios sequel, due for release in November, features Queen Ramonda, Shuri, M'Baku, Okoye and the Dora Milaje fighting to protect their nation in the wake of King T'Challa's death and their mission to forge a new path for the kingdom of Wakanda. (While Wakanda does not exist in real life, the language they speak is South Africa's own isiXhosa!)
WATCH Marvel Studios' Black Panther: Wakanda Forever | Official Teaser
Speaking of their grief which was visible at the launch of the trailer yesterday at Comic Con in San Diego, actress Lupita Nyong'o says:
"You know, grief is like a wave that hits you and you don't know when it's going to come and when it comes, you just have to surrender and I think that for us, sharing this trailer was cathartic and very highly emotional, joyful but also the melancholy and I love that the trailer doesn't shy from the melody but it kind of restores a hope as it goes along and I think the world could use that, just a reality check. We've all been through quite a bit, you know and we're in the world of superheroes, yes, but these elevated worlds have an opportunity to reflect our own and I think our film does a really good job of doing that, given all that we've been through."
The new cast members were praised for being able to 'hold up' the old gang, especially when filming became emotional.
Actress Letitia Wright (who plays T'Challa's sister Shuri) admitted to Reuters that their own raw emotions over the loss of Boseman were used in the film: "Those are raw emotions that you saw in that trailer, like we weren't faking, it was real because we feel so deeply and we are grieving so deeply so we're grateful to share it with you guys."
Actress Florence Kasumba (who plays warrior woman Ayo) says: "Chadwick was an inspiration. Filming the first movie with him and being able to learn from him, work with him and having him with us. Nothing has changed. I miss him a lot but I know he's always with us. Any time I hear Black Panther, any time we talk about Wakanda, I think of him and that's a good thing because I really felt the energy that he brought to this MCU and when we now started filming this one, it was difficult because you come to work and someone is missing and not just a random person but again this is what the movie is about. It's about being optimistic, it's about moving forward, moving on with a change. A change is nice but we can't always choose how life goes."
The revolutionary Black Panther was the first film in the Marvel Cinematic Universe to shine the spotlight on a black superhero, and went on to become the first superhero film to be nominated for Best Picture at the 91st Academy Awards®. The mega-blockbuster received seven nominations and scooped three Oscars. Boseman himself garnered a Screen Actors Guild Award and NAACP Image award.
Striking a chord with audiences all over the continent, Black Panther became the first film in the history of the South African Box Office to cross R100 million.
If you love watching films set in Africa, subscribe to Showmax for thousands of international and local movies, documentaries and TV series.
"Now it's time to talk about forever…"

Watch the musical performance that introduced director Ryan Coogler and Black Panther #WakandaForever in Hall H at #SDCC2022. pic.twitter.com/lefIfbhHB3

— Marvel Studios (@MarvelStudios) July 24, 2022
A mural of Chadwick Boseman's T'Challa in 'BLACK PANTHER: WAKANDA FOREVER'. #SDCC pic.twitter.com/qc0YJTKONp

— DiscussingFilm (@DiscussingFilm) July 24, 2022
Michaela Coel will play Aneka in 'BLACK PANTHER: WAKANDA FOREVER' pic.twitter.com/CaDbFPtddT

— Film Updates (@FilmUpdates) July 24, 2022
the women of black panther #WakandaForever pic.twitter.com/5Mw40tA0wc

— JESS🌻 (@parkersmaximoff) July 24, 2022
Danai Gurira gets emotional when sharing how the new 'BLACK PANTHER: WAKANDA FOREVER' co-stars supported them through their grief.

"You never knew when it was going to be a really hard day… they understood they were in a place where grief was happening." pic.twitter.com/J7xY2DXQ9O

— DiscussingFilm (@DiscussingFilm) July 24, 2022