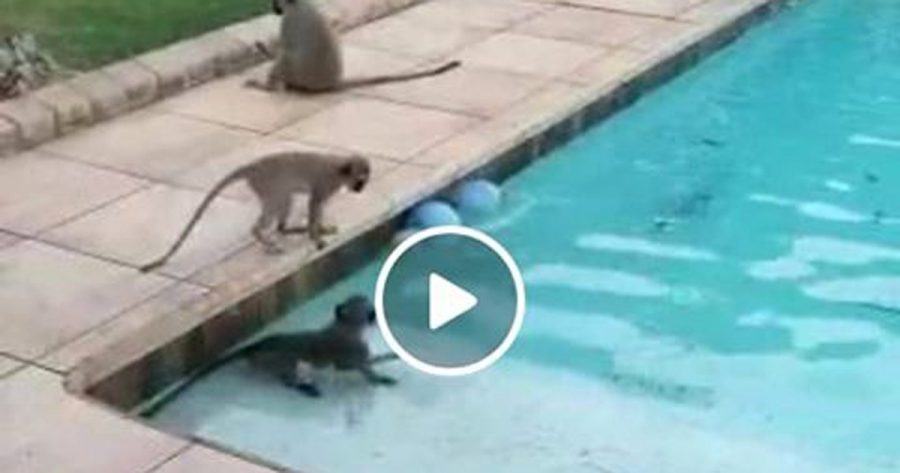 WATCH Monkeys Cool Down in Durban Swimming Pool During Heat Wave
When it's so hot, you just have to swim! Thousands of social media users have fallen in love with this video of monkeys 'monkeying' around in Durban, South Africa. The video – which has already had over 285,000 views – was shared by regular SAPeople contributor Carol Malley Carol told SAPeople: "We had a cracker […]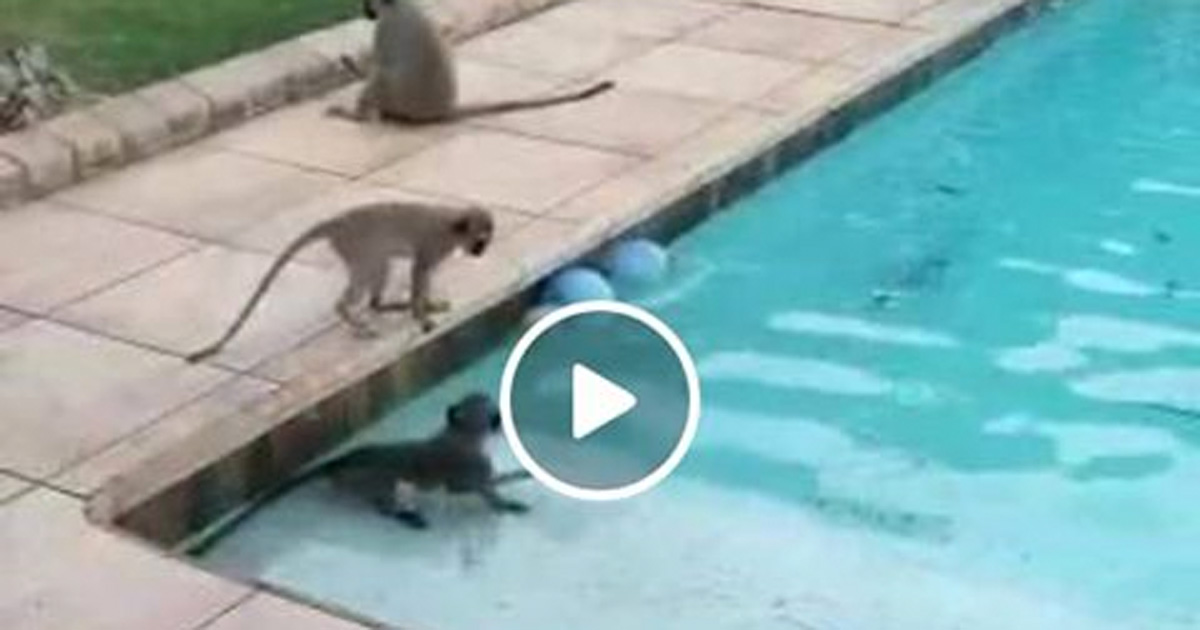 When it's so hot, you just have to swim! Thousands of social media users have fallen in love with this video of monkeys 'monkeying' around in Durban, South Africa. The video – which has already had over 285,000 views – was shared by regular SAPeople contributor Carol Malley
Carol told SAPeople: "We had a cracker of a hot day on Monday with temperatures reaching almost 40 degrees.
"My brother (Peter) sent me this video of the local troop of monkeys having fun in his pool in La Lucia, Durban. ? Too hilarious how they actually swim underwater."
Thousands of viewers were surprised not just by the underwater swimming, but that the monkeys could swim at all!
Many praised Peter Malley for allowing the monkeys to swim in his pool on such a hot day. Warren Beetar said: "Thank you to the very kind guy who allowed the monkeys to use his pool. I'm so used to horrible people chasing monkeys away. You are a legend for having compassion for them."
Jenni Van Rooyen added: "We had an orphaned vervet monkey named Charlie who would get into the paddling pool with my kids and swim underwater like this. It was so cute. When he started to grow his fangs I handed him in to a rehabilitation group who would have released him into the wild with a few females. I hope he led a long and happy life."
WATCH Monkeys cool down with a swim in a Durban pool during heat wave
IF YOU CANNOT VIEW THE VIDEO ABOVE, WATCH IT ON SAPEOPLE'S FACEBOOK PAGE.